Claspit provides beautiful and unusual clasps for bracelets and necklaces.
Whether you're looking to finish a one row necklace or six row bracelet, our wide range of interesting and beautiful clasps ensures that you'll find the right model. We're always seeking to source original and unusual designs to help you achieve spectacular finishes. Here are just a few examples with lots more to be seen on our website claspit.co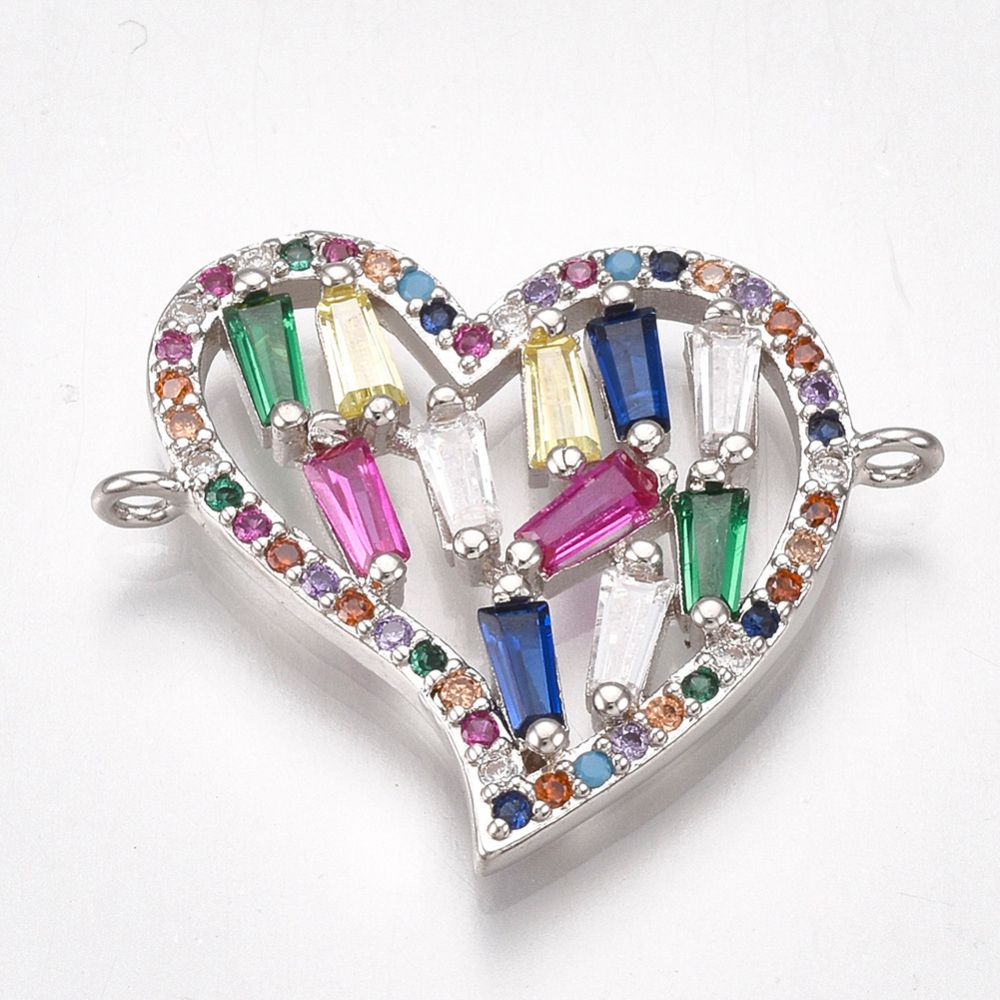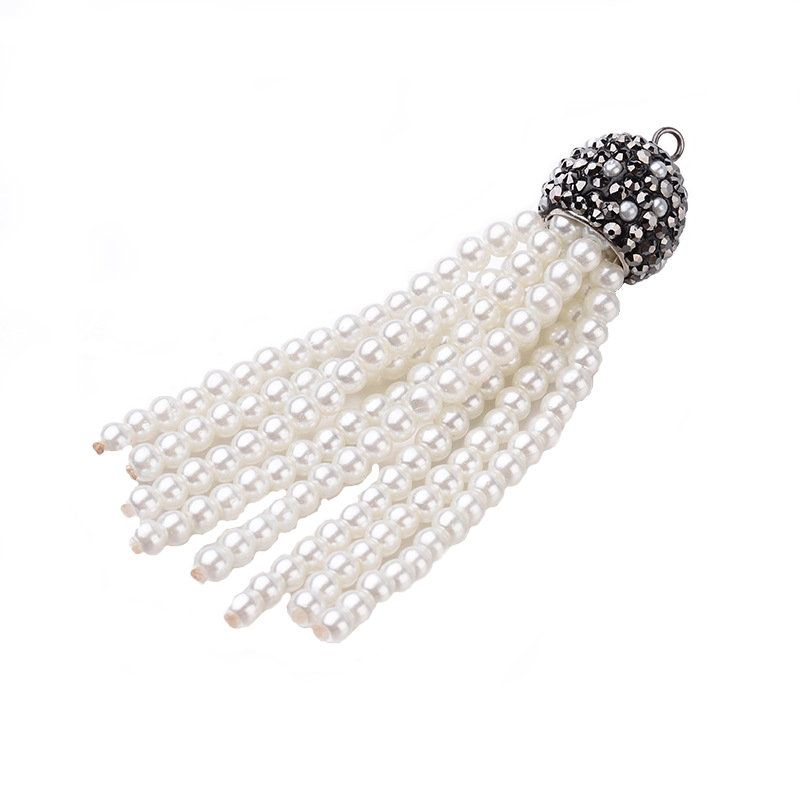 Bearhouse Beads. I am noticing a definite trend towards matching items, in particular earrings and necklaces. These smaller sets, comprising a focal bead with four complementary smaller beads, have been particularly popular with my jewellery designer customers recently. I have had a lot of fun coming up with my own colour combinations, as well as working with my clients to bring their own colour ideas to life. https://www.etsy.com/uk/shop/bearhousebeads Facebook: Bearhouse Beads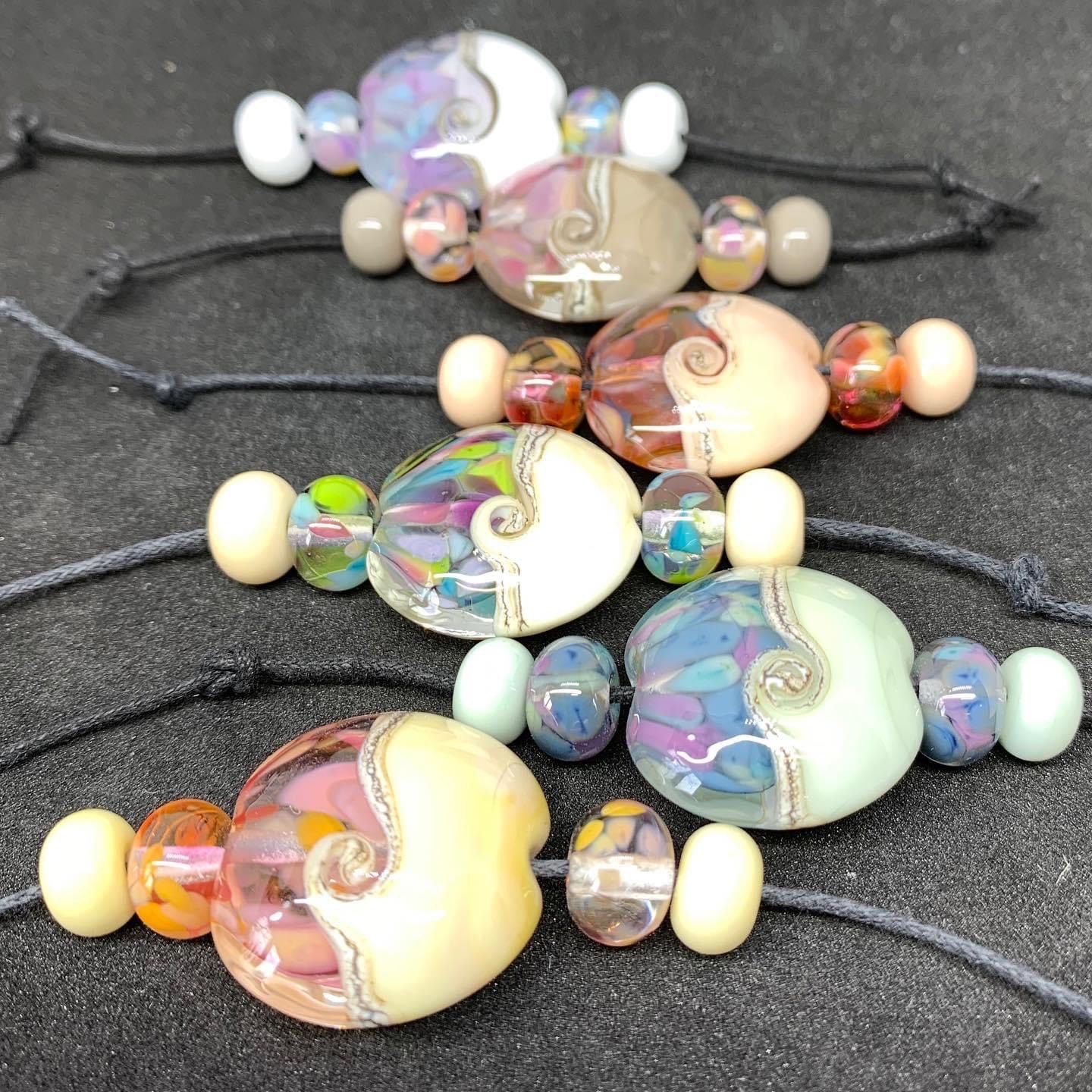 Old Bicycle Shop. Last year Old Bicycle Shop commissioned some exclusive laser etched Swarovski rivolis and have recently added even more designs. You may be able to spot some of these new patterns including floral, chessboard, contours and also several different polka dots designs. They are available as 14mm rivolis and in eight colours - Black, Crystal, Amethyst, Emerald, Fuchsia, Light Siam, Majestic Blue and Topaz for just £2.05 each. Their Swarovski range has recently expanded to include SS39 chatons, Square Cushions, Oval Pendants and more sizes of rivolis, with more colours and designs planned. These new items complement their existing wide range of laser etched beads such as daggers, tiles, Gemduos, Ginkgos and Czechmates. www.oldbicycleshop.co.uk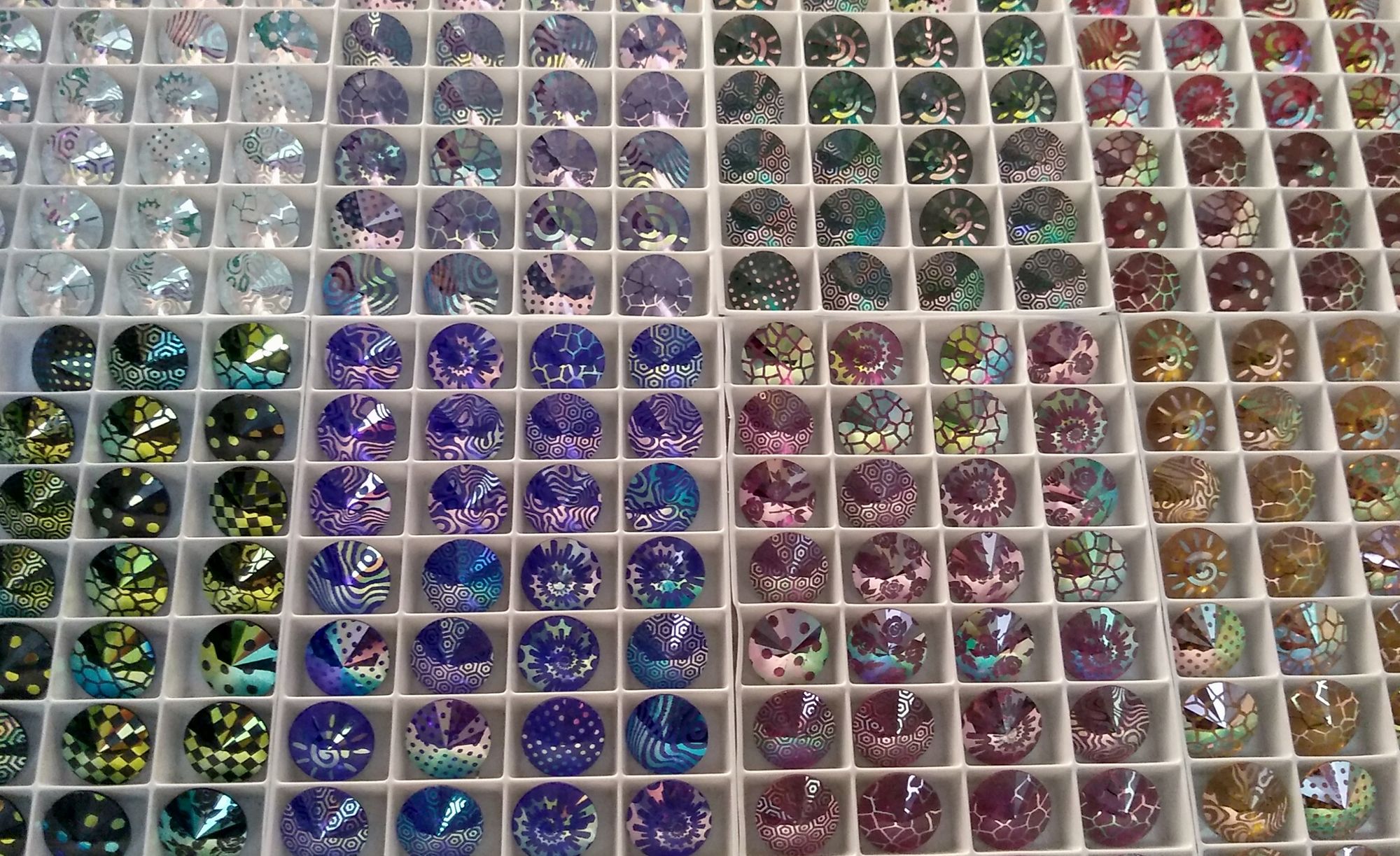 Stitchncraft Beads now have live Virtual Workshops featuring International tutors.
Here's a flavour of just four of the classes available to book via their web site www.stitchncraft.co.uk
Princess Bracelet Virtual Workshop - Melanie de Miguel - Wednesday 17th June. The Princess bracelet is extremely delicate, displaying asymmetrical centrepiece of three lightly bezeled chaton elements, radiating pretty, crown-like fans. Fine straps of beaded crystal ladders encircle the wrist and hold the centrepiece snugly in place.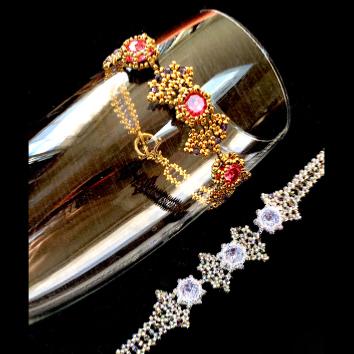 Fifty Links Virtual Workshop - Sabine Lippert - Wednesday 1st July.
One  of Sabine's most successful workshop projects and so much fun to make! 28 different little beaded structures are connected to a long very wearable piece of jewellery.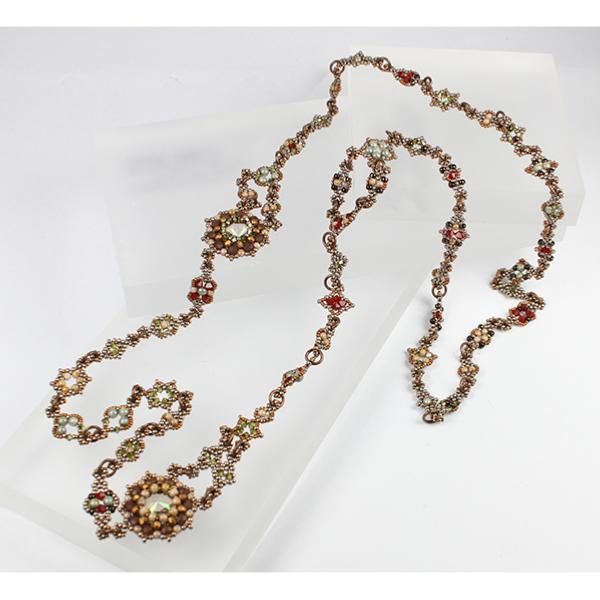 Quadrat Box Virtual Workshop - Jean Power - Thursday 30th July.
Learn how to turn crystal bicones, Rivolis and cylinder beads into a unique box with a matching sparkly lid Combining lots of sparkles and geometric beadwork this unique beaded box is perfect to test your Peyote stitch beading skills whilst creating something truly special wearable piece of jewellery.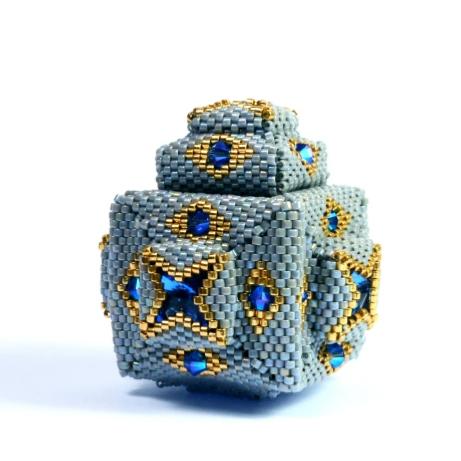 Helix Necklace Virtual Workshop - Shona Bevan - Saturday 15th August
Delicate and sparkly, the Helix necklace features a set of intricate-looking spiralling components arranged in a flattering Y-shape. Using an unexpected method to create a twisted base, each helix component is adorned with a dazzling array of crystal bicones before being connected to a unique open ring element.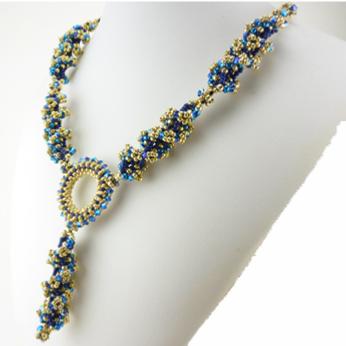 ---
Blighty Beads.   Ceramic heart charms in an assortment of colours,featuring delicate relief designs. Handcrafted in Kent by Nicky at Blighty Beads. www.blightybeads.etsy.com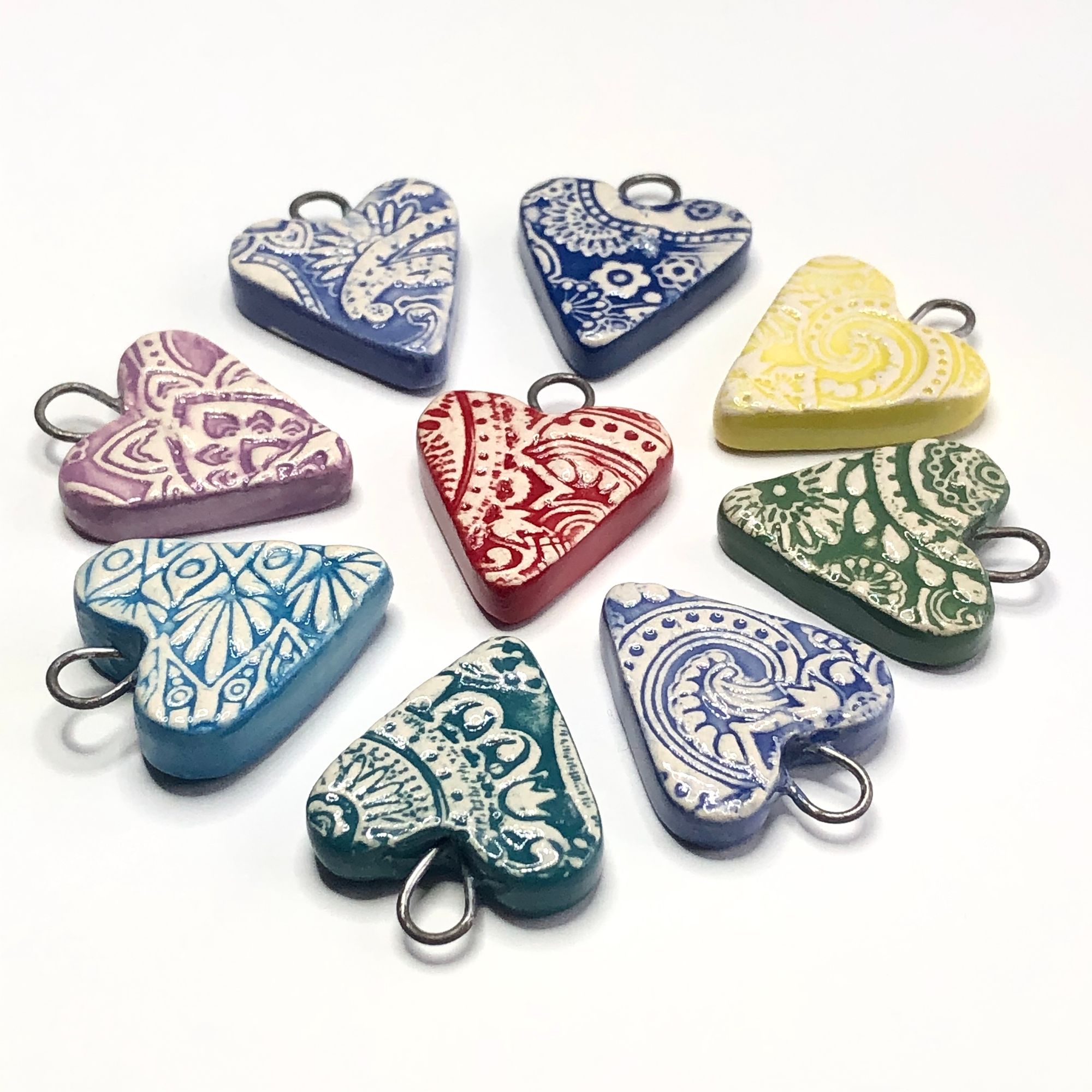 Threadabead.    It was a lovely hot and sunny May in the UK and many of us were enjoying time in our gardens and the outdoors.  It will come as no surprise to you that Lynsey, ThreadABead's designer, has also been doing the same and her gardening adventures have inspired these fab new patterns, a 3D watering Can and Cheerful Little Potted Plant which have just landed on www.ThreadABead.com.  Both patterns are beaded in Round Peyote and the instructions are packed full of diagrams and photos to help you along the way.  ThreadABead also have component packs available for each design that contain all the beads, needles, threads and items required.  We can't think of a more perfect bead project to do whilst sitting in the garden!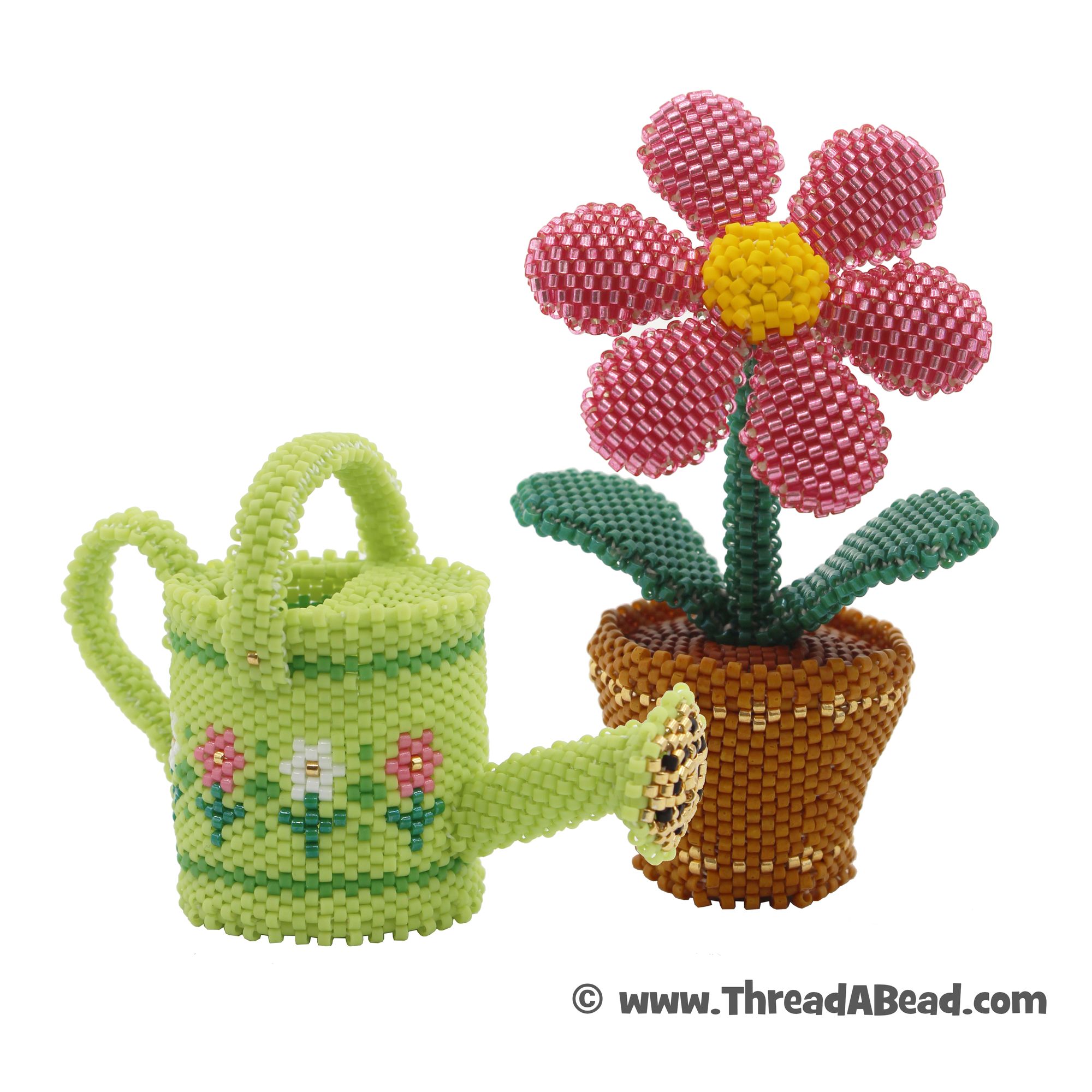 Oak Tree Crafts.   We have a new Project which will be released this weekend.
She is of course our beautiful "Blossom the Sheep" which will surely melt the hardest of hearts. We will releasing it as a full Kit (Beads & Instructions) for £24.50. Also for those wishing to repeat the Project, as a Kit Component pack (no Instructions) at £15.00 and of course for those wanting to do their own thing as "Instructions" only priced £10.00. All beads and components such as the wooden mould will be available separately from us.
We hope you like her as much as we do. http://www.oaktreecrafts.com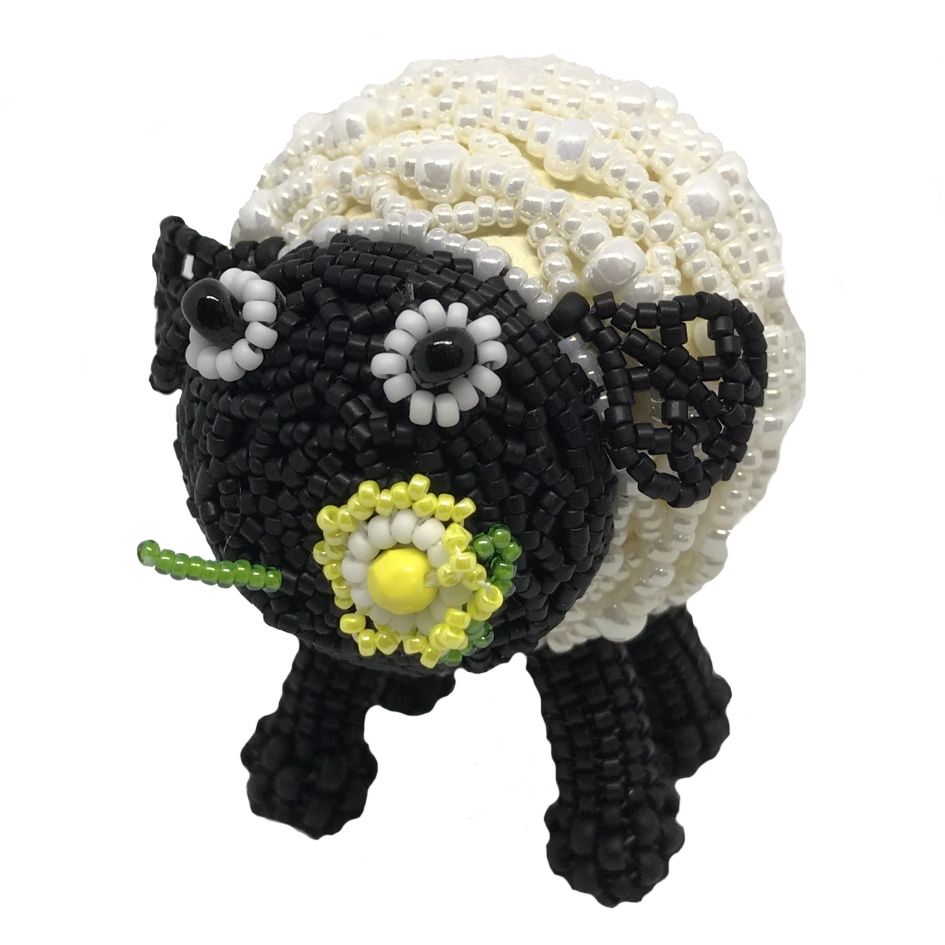 Jencel,    Ginko beads are one of the most popular of the two hole Czech beads. Inspired by the leaf from the Gingko tree, they will nestle together to form their own pattern. They will also fit well with seed beads, and other two hole beads, such as superduos and  paisley duos to create a variety of designs. Ginkos are available in a full selection of colours, and most of the different finishes that you will be familiar with – Backlit, Bondeli, Chatoyant Shimmer, Matt Metallic, Opaque, Polychrome, Shiny Metallic and more. Jencel stock a growing selection across the range of colours and finishes, with prices from £1.10 - £2.30 for 30 beads. You can see them here https://www.jencel.co.uk/ginko-beads-275-c.asp and have a look at the wide variety of patterns available online.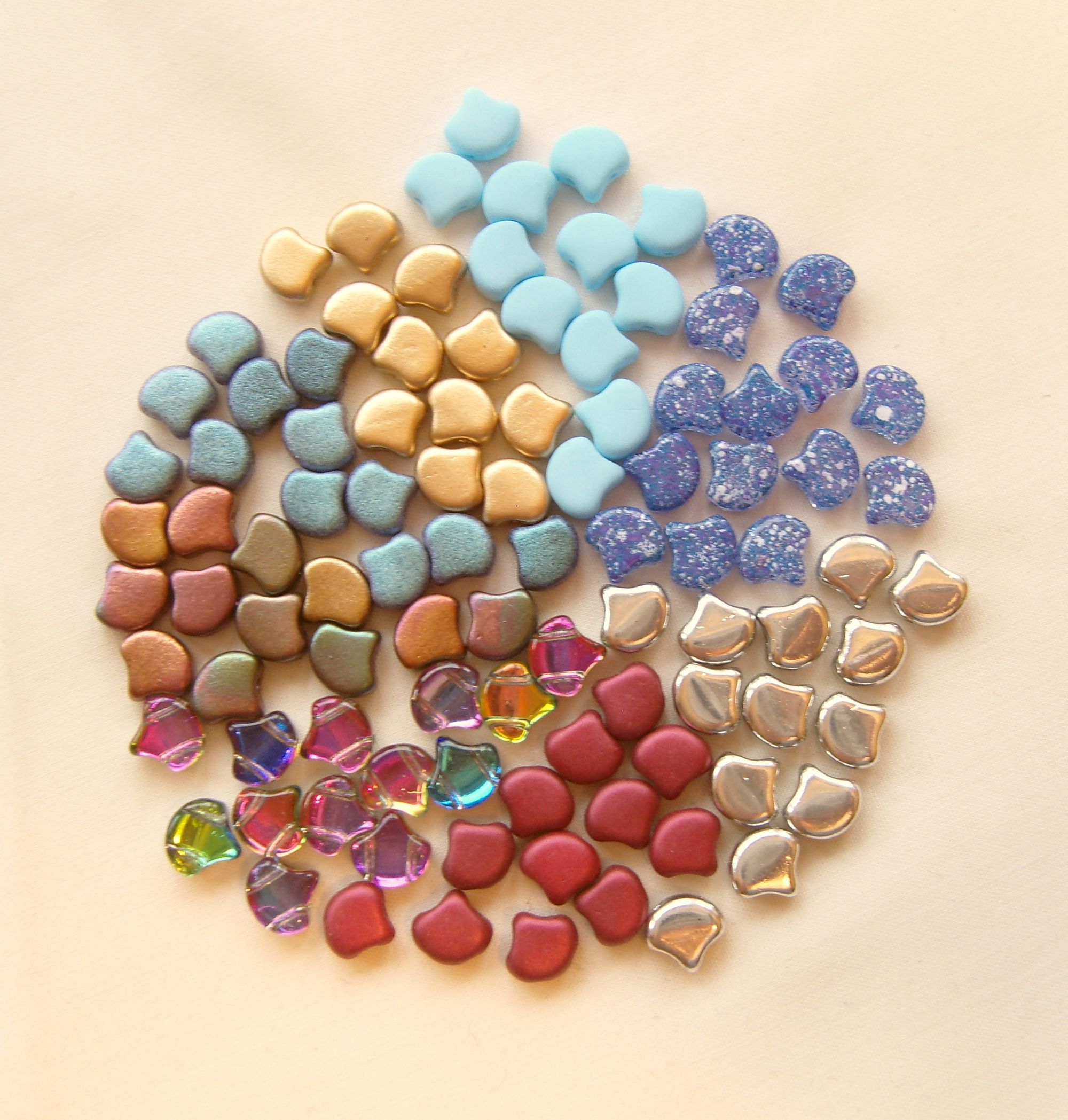 CJ Beaders,    CJ Beaders is excited to announce they have just added the new Artistic Multicoloured wire to their range! Available in gauges 18, 20 and 22, the wire is available in six different gorgeous complimentary colour schemes that create a beautiful ombre effect when used. The wire is perfect for making coiled beads, wire-wrapping projects and for making and embellishing your own components. Find the full range and more at www.cjbeaders.com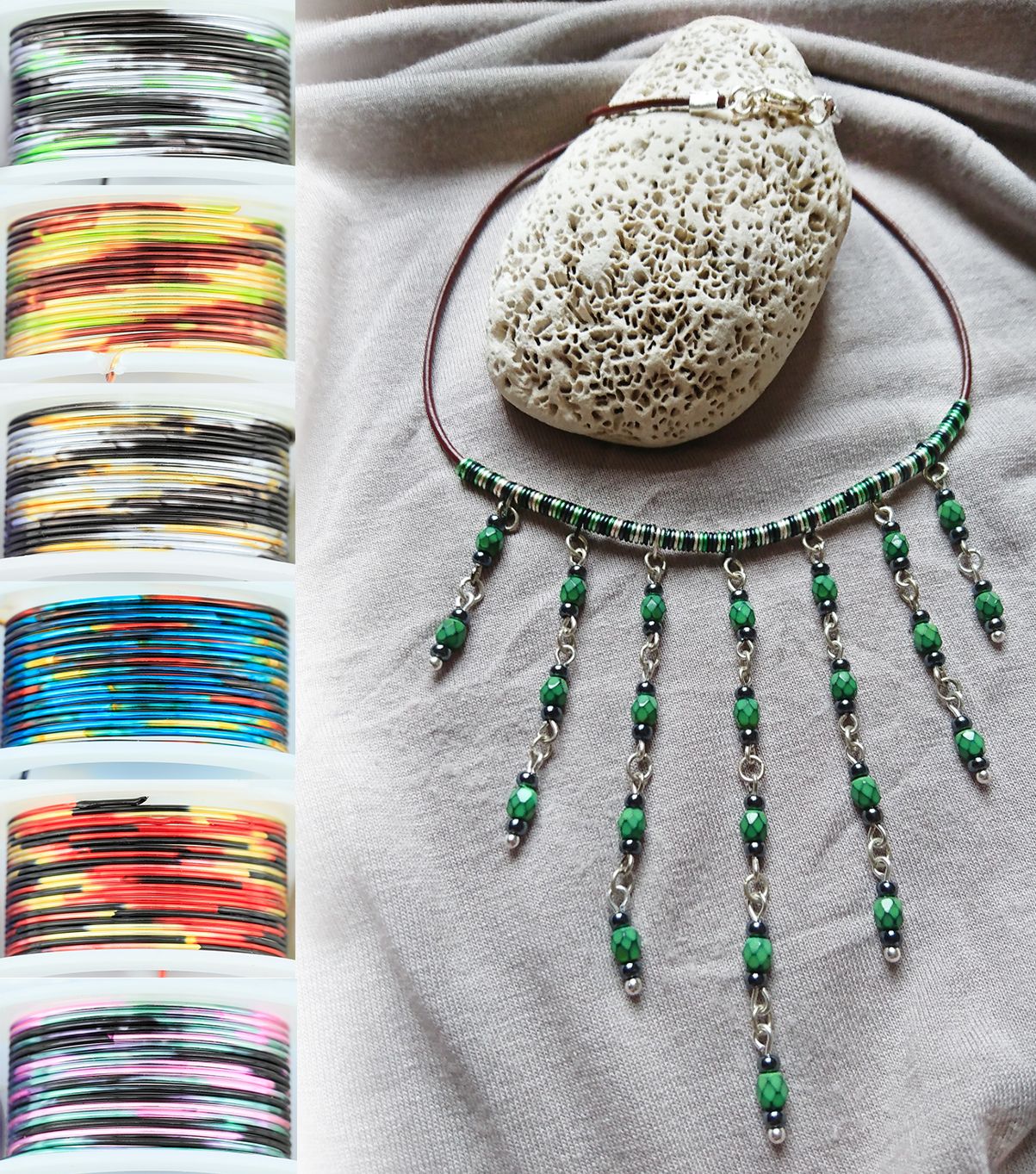 ---