Hi Claudia, can you start by telling us a bit about yourself? I was born in Legnano, near Milan and I still live there with with my husband Marco who works with me in the store. We have two sons: Federico, 29, a health worker, working in the hospital and Matteo, 27, is an electronics expert. I started this job as a hobby, creating small necklaces to sell on my newsstand until my passion became a job, which involved my whole family.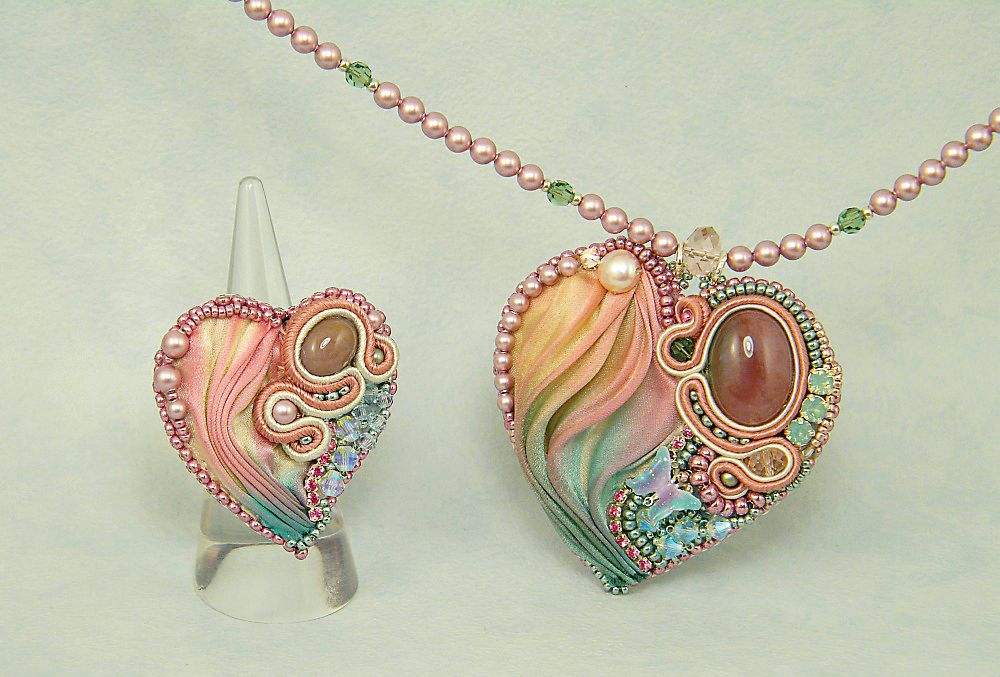 What materials / technique etc do you commonly use in your work? I started with small projects using peyote, which was one of the first techniques I found 15 years ago on the web. I then discovered and fell in love with Sherry Serafini's work, which brought me closer to bead embroidery. One of my main passions is the continuous research of techniques and materials.
I get bored easily, and I need constant stimulation to always give my best, so that is why I started working with soutache, kumihimo, shibori silk, macramé and finally chiacchierino lace.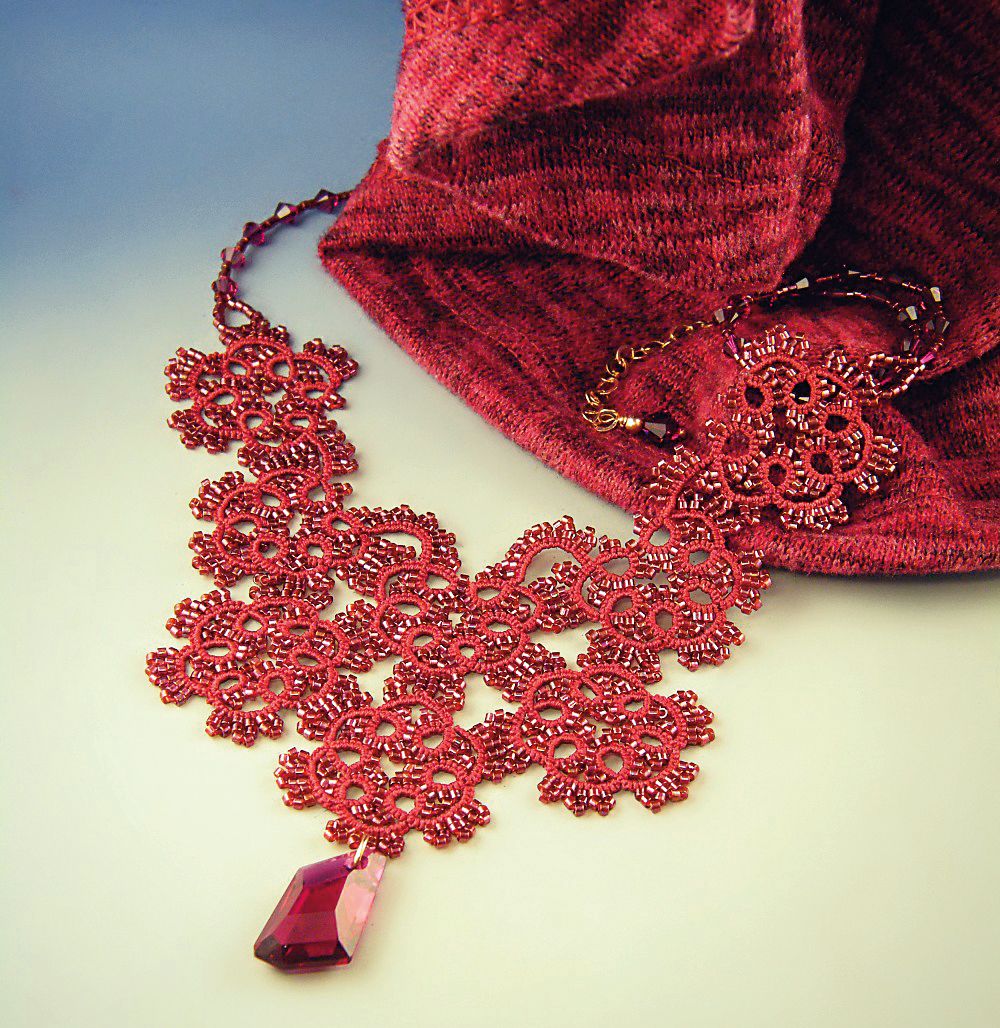 Have you formally studied any relevant courses? I studied to be a primary school teacher, but never taught. I've always had stores, like my parents. I am completely self-taught and have never attended any courses.
Are there any pieces that you are most proud of? I've participated in various competitions, and have been luky with excellent placements. The piece I'm most proud of is my 'Opposites Attract' bib-style necklace for Firemountain Gems Jewelry Design Set category. With a silver medal win, it represents a mix of techniques and colours that I love. I looked for balance and harmony, trying to prove that even opposites can coexist. Some of my other finalist jewels I'm proud of are 'Egyptian Dream' necklace, 'Joanne' necklace and my 'Claws' necklace. I can't identify myself in just one technique as I always end up falling in love with what I'm doing at the moment.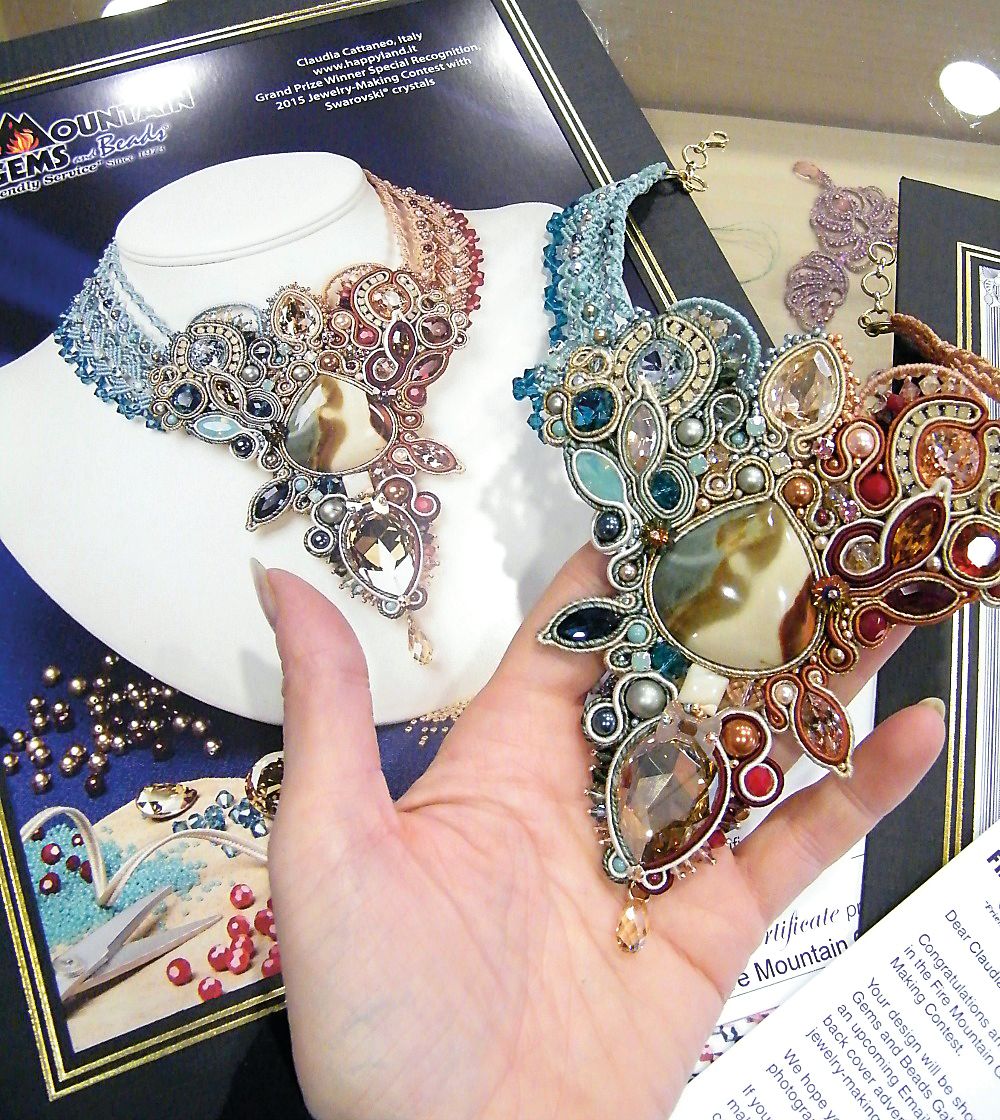 Is there anything you're specially known for? In addition to selling finished jewellery, I specialise in creating kits. Also, over the years, I've created about 600 projects ranging across many techniques, and I think I am known above all for that. Oh, and my eclectic character! My projects are often very delicate in style, but I love adventure and ride a motorbike, often around Europe. Swarovski and beads are my favourite materials combined with threads of all the colours of the rainbow.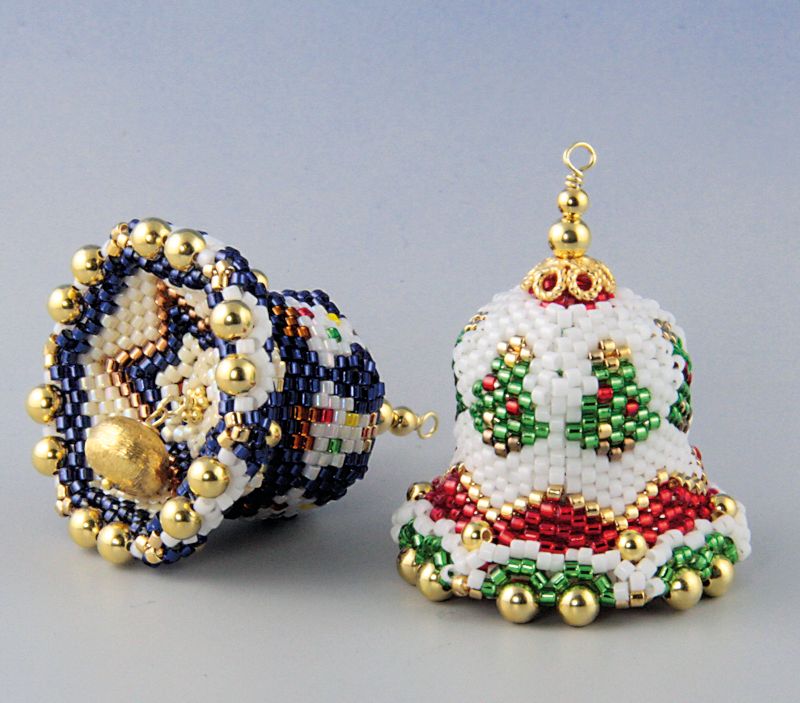 Do you teach your craft at all? I love teaching, and I still do it today in my shop and around Italy. I have also participated in some fairs in Germany, teaching courses in chiacchierino and macramé, which are techniques still not widely used abroad, compared to the work with beads.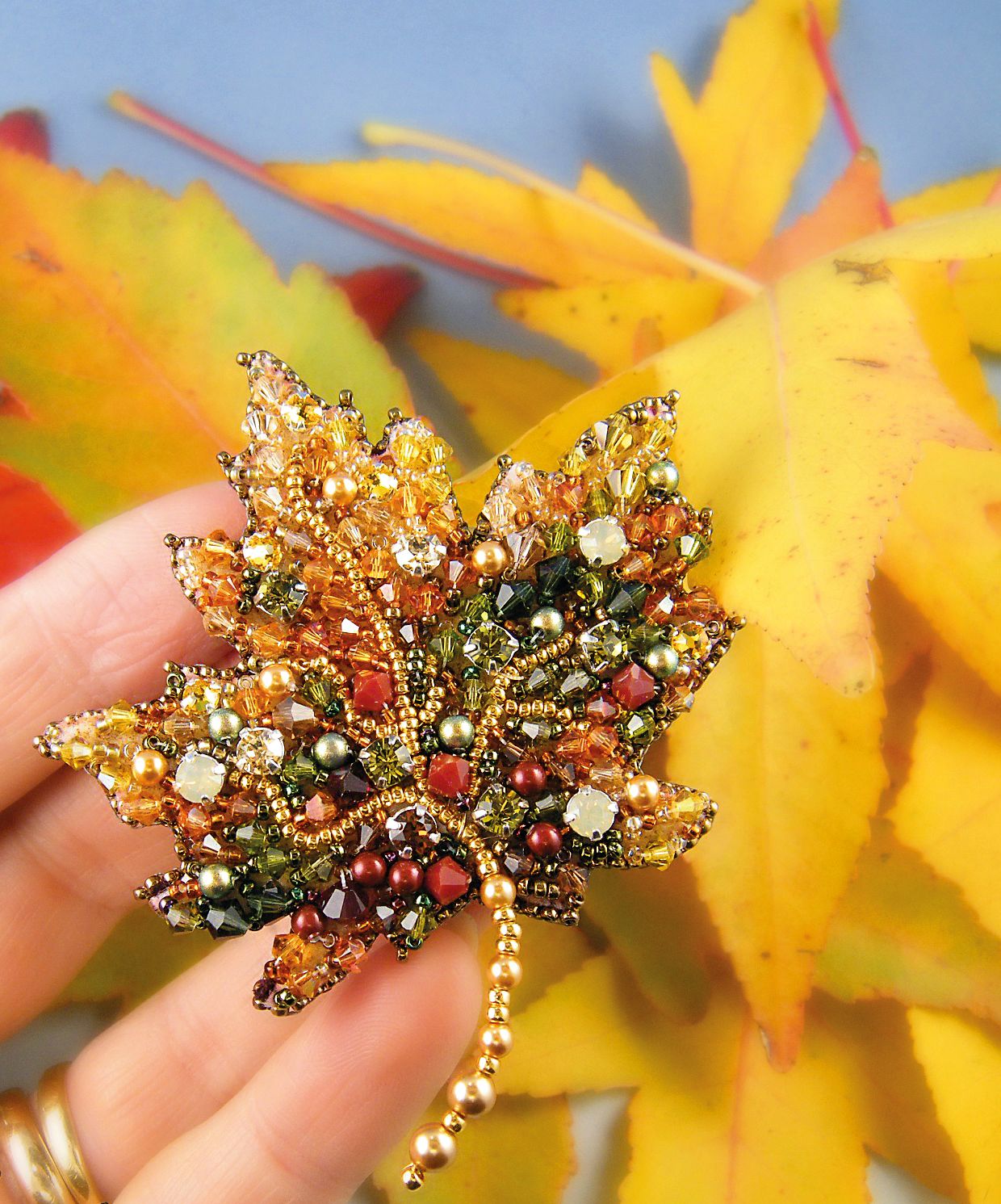 Have you written any books, or are you working on any at the moment? I have never written a book of my own, but I have worked with several magazines, both Italian and international.
Describe your workspace? I don't have a studio I work in my shop on a small foldaway table made by my husband. Maybe it's less comfortable than a dedicated room, but I have the great fortune of having thousands of items at my disposal.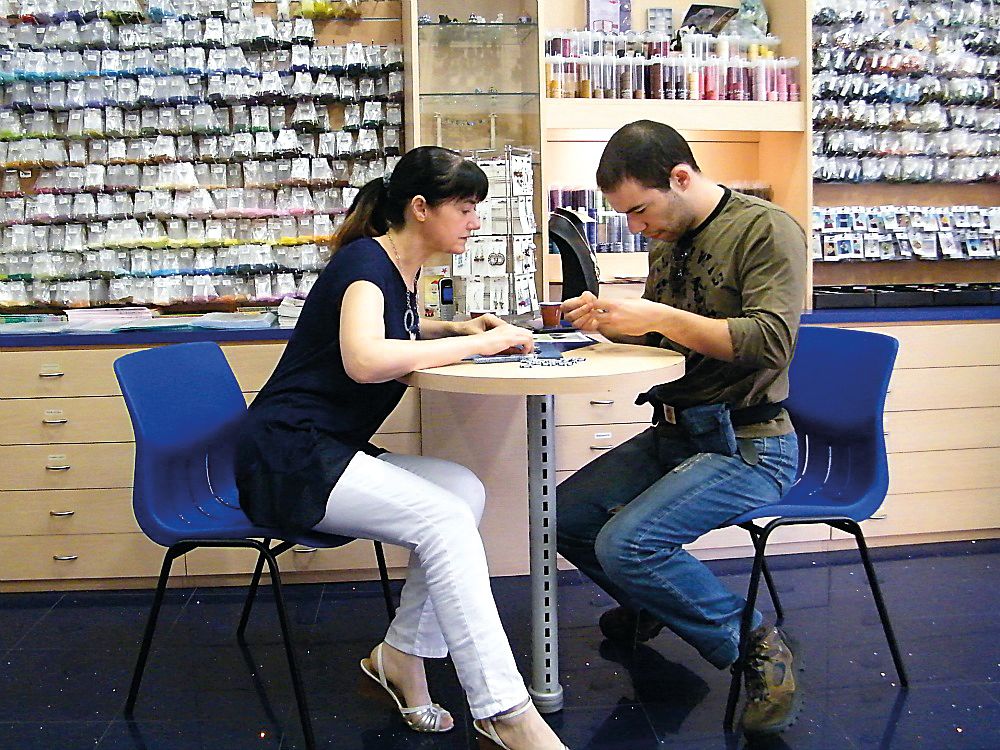 Do you work by yourself or have you collaborated with anyone else? No, I work alone. Unfortunately, I am a perfectionist, and I would not be able to sell a job that hasn't been created by me. I feel responsible, and I love that customers are proud to have a jewel created by me.
What are you working on at the moment? In recent years I have had to give up some jobs due to a serious problem with my hands, but on good days I can't do without a needle and thread!
It is the reason why I no longer feel like participating in competitions or complex projects as I would be afraid of not being able to finish pieces on time. I'm satisfied with working on small jobs and waiting to find the right cure.
Do you have any goals related to jewellery making/designing that you would like to see become a reality within the next 5 years? I am very lucky as I think I achieved all the goals, even some that I also thought impossible for a self-taught beader. My dream is to be able to visit the bead shows in America, but it's very difficult with my commitments in the store. I wish I could travel as my most beautiful necklaces have travelled.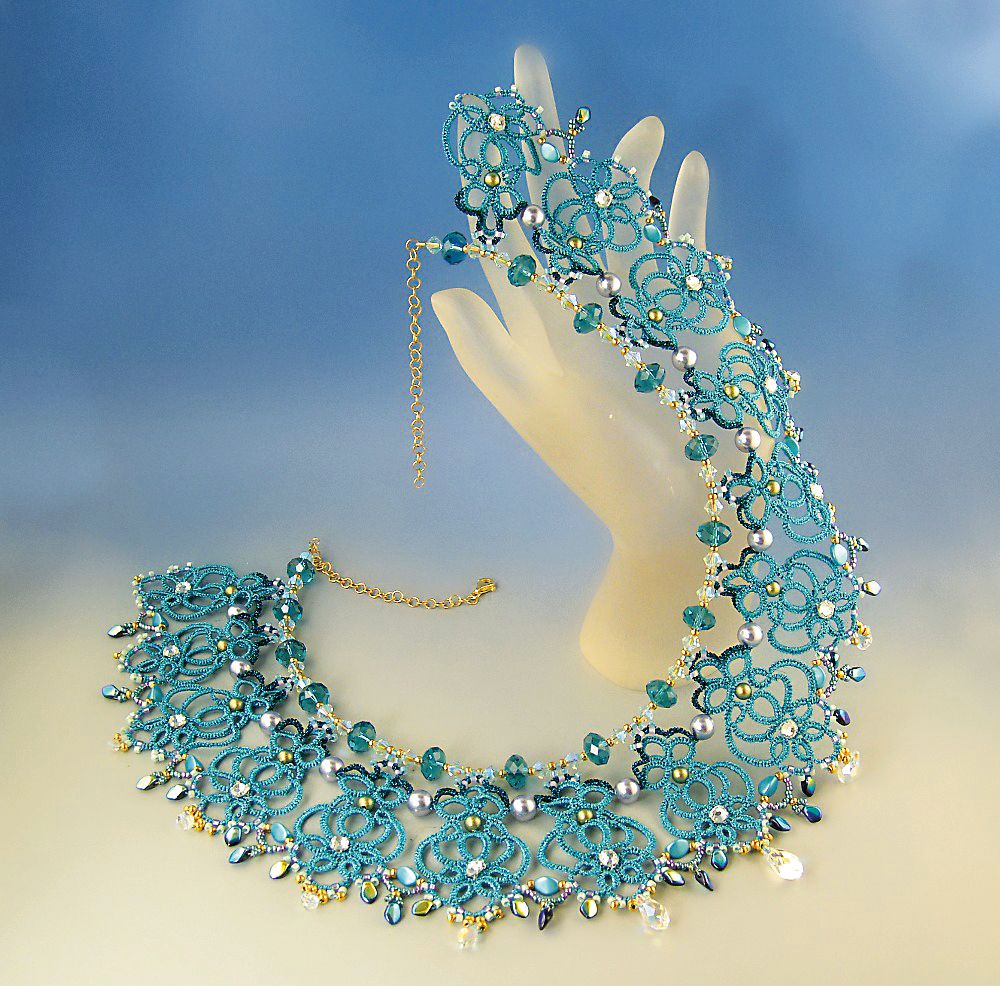 What have been your biggest challenges, and accomplishments? I think my most important achievement was to turn my passion into a job! Sometimes it's difficult, the crisis has hit our sector hard, but doing a job you love is like not working.
Anything else you wish to share that might be of interest, or inspiration for any jewellery makers who may read the finished article? Never give up the desire to play and learn; this is what my mother taught me, who still today (at 73) knows how to do practically everything I know how to do, sometimes even better.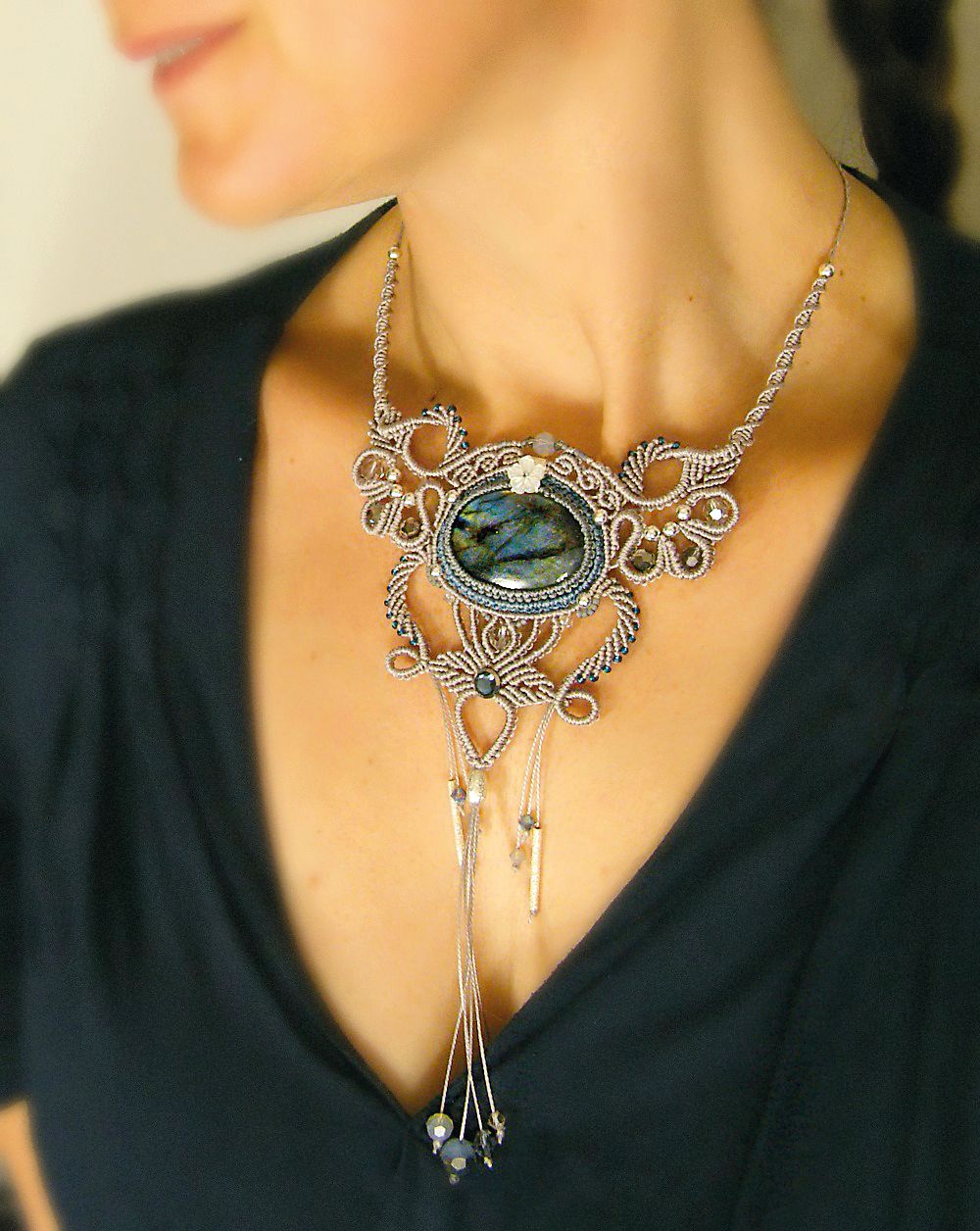 BEADLINK: www.happyland.it