Old Bicycle Shop has recently had another delivery of amazing laser etched beads. There are square beads, rectangular beads, oval beads and also round discs in a variety of sizes and patterns. These are just a few of the new designs we have available. The beads are so detailed and are perfect as a focal bead in your beading, embroidery or you could use a couple for a pair of statement earrings.
They are £2.75 for a string and are available from www.oldbicycleshop.co.uk.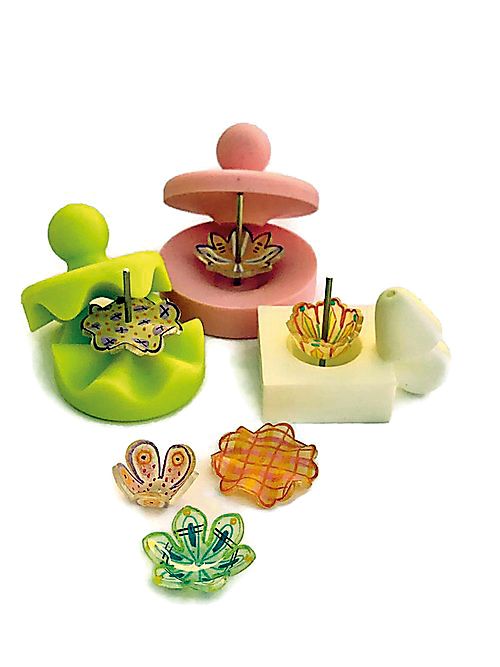 Use shrink plastic and Julie Haymaker's silicone moulds to create wonderful three dimensional flower shapes to add to your beadwork for a really unique piece. The shrink plastic can be coloured with pencils, painted or stamped then, once heated and shrunk, you have one of a kind pieces to add to your beadwork.
The moulds are available from Stitchncraft Beads. Visit stitchncraft.co.uk to order or telephone the Studio on 01747 830666.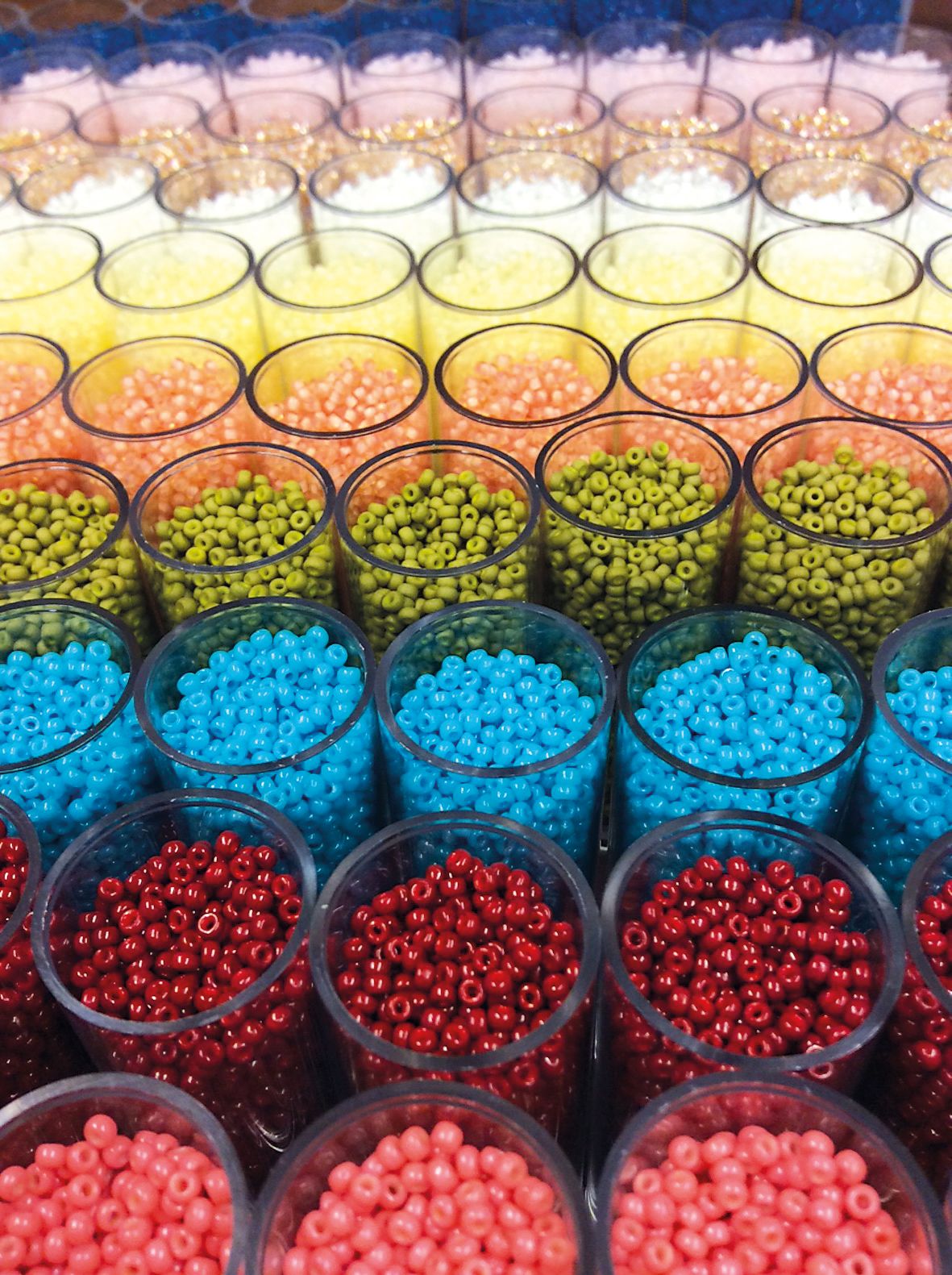 Spellbound Beads are continuing to expand their range of Miyuki size 15, 11 and 8 seed beads. Over thirty new colours each in sizes 11 and 8 have already been added to the range this year and there are more still to come, including 17 brand new duracoat galvanised 11s due fresh from the factory this summer! With prices from £1.95 a pot there is a huge range to choose from so why not pop over to their website to see all the beautiful colours? www.spellboundbead.co.uk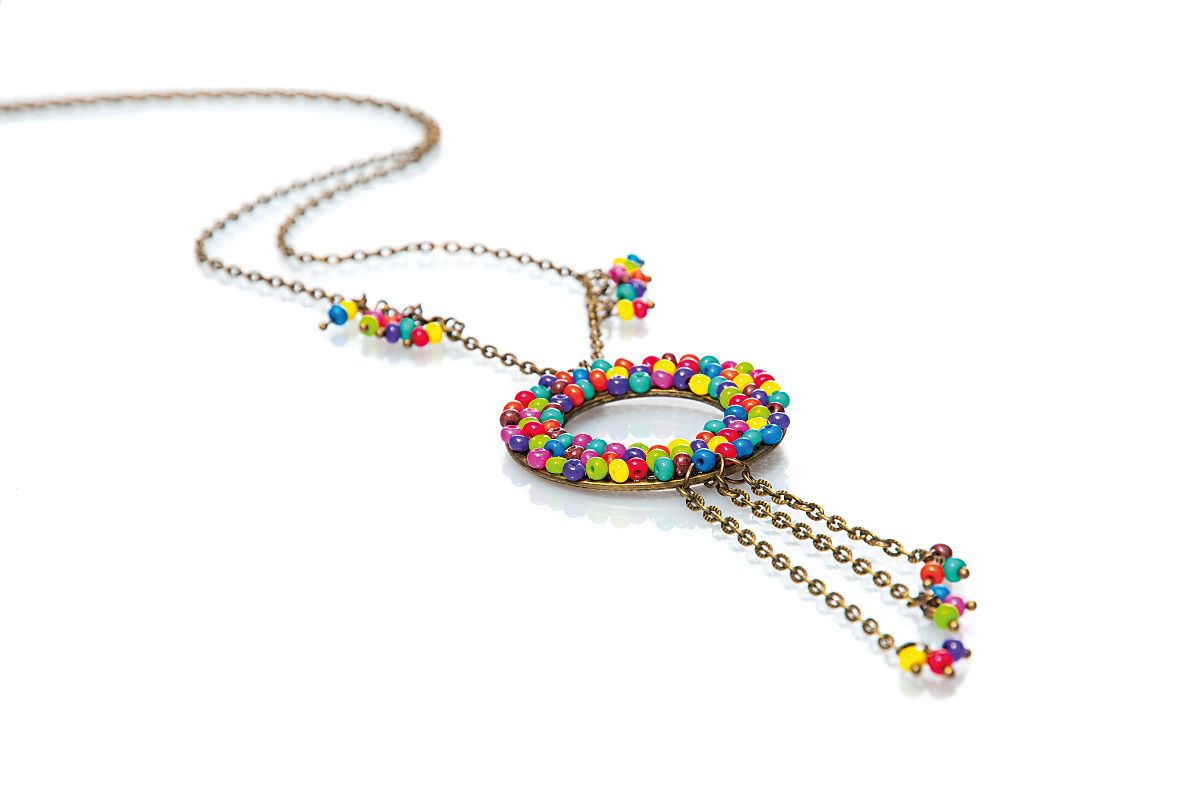 The PRECIOSA Traditional Czech BeadsTM range has an extensive Colour base. We now present the PRECIOSA Terra Intensive summer Colour collection. This involves surface finishes in 11 shades on chalk ranging from clear yellow through to chocolate brown. You can combine these bright Colours to create attractive and highly absorbing patterns. We offer this pallet of intensive Colours in three selected bead shapes, specifically PRECIOSA Rocailles in three sizes (10/0, 8/0 and 6/0) and two other types of seed beads, PRE- CIOSA FarfalleTM and PRECIOSA TwinTM.
The Colourful seed beads from the PRECIOSA Terra Intensive collection can be used in embroidery, sewing or other costume jewellery or accessories for the warm summer months. Just try them! www.preciosa-ornela.com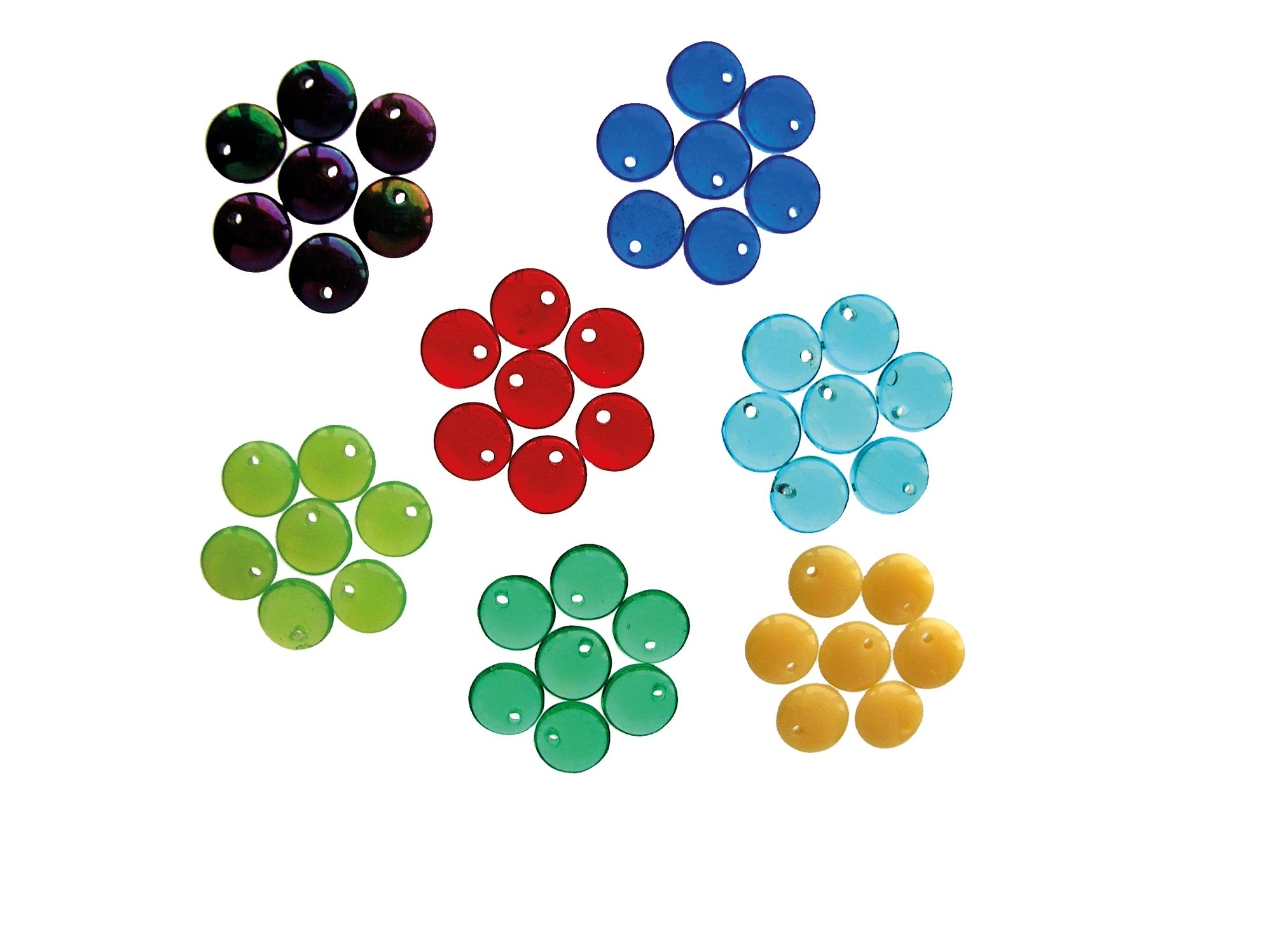 We have these lovely Czech glass offset lentils. Available in 6mm and priced at £1.00 for 50 or £5.25 for 250. These are brilliant beads to give texture to your beadwork or add them to your jewellery making as drops. We sell a wide range of colours. www.beadsisters.co.uk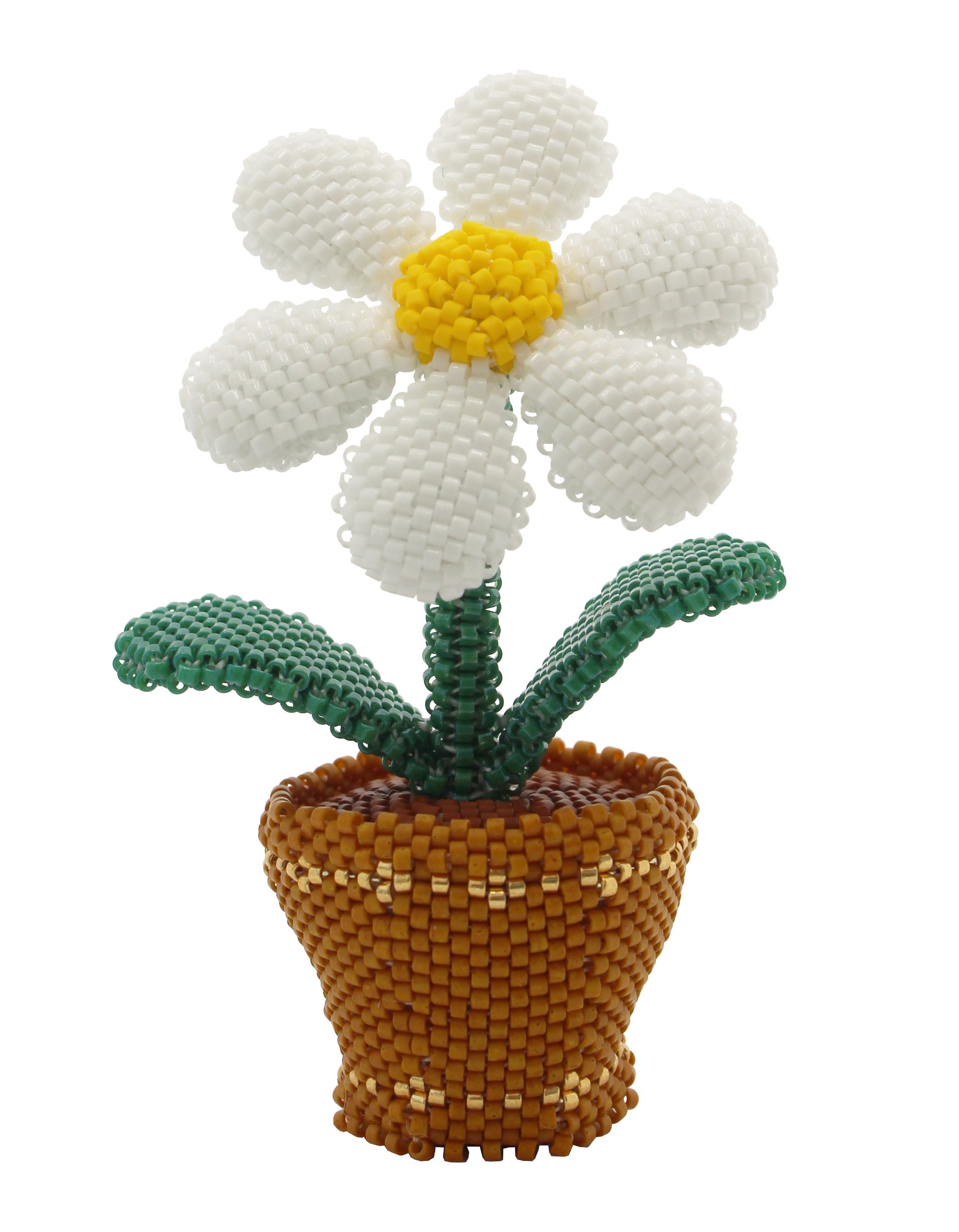 They say mighty oaks grow from little acorns, but it is also true that beautiful flowers can grow from tiny delicas. This adorable cheerful little potted plant from ThreadABead.com proves just that, it doesn't need looking after but if you want to water it they also have an adorable watering can too! Both would make perfect gifts, patterns are available from £8.40 for a downloadable PDF with option to print and post. Component packs are also available in 2 colour ways.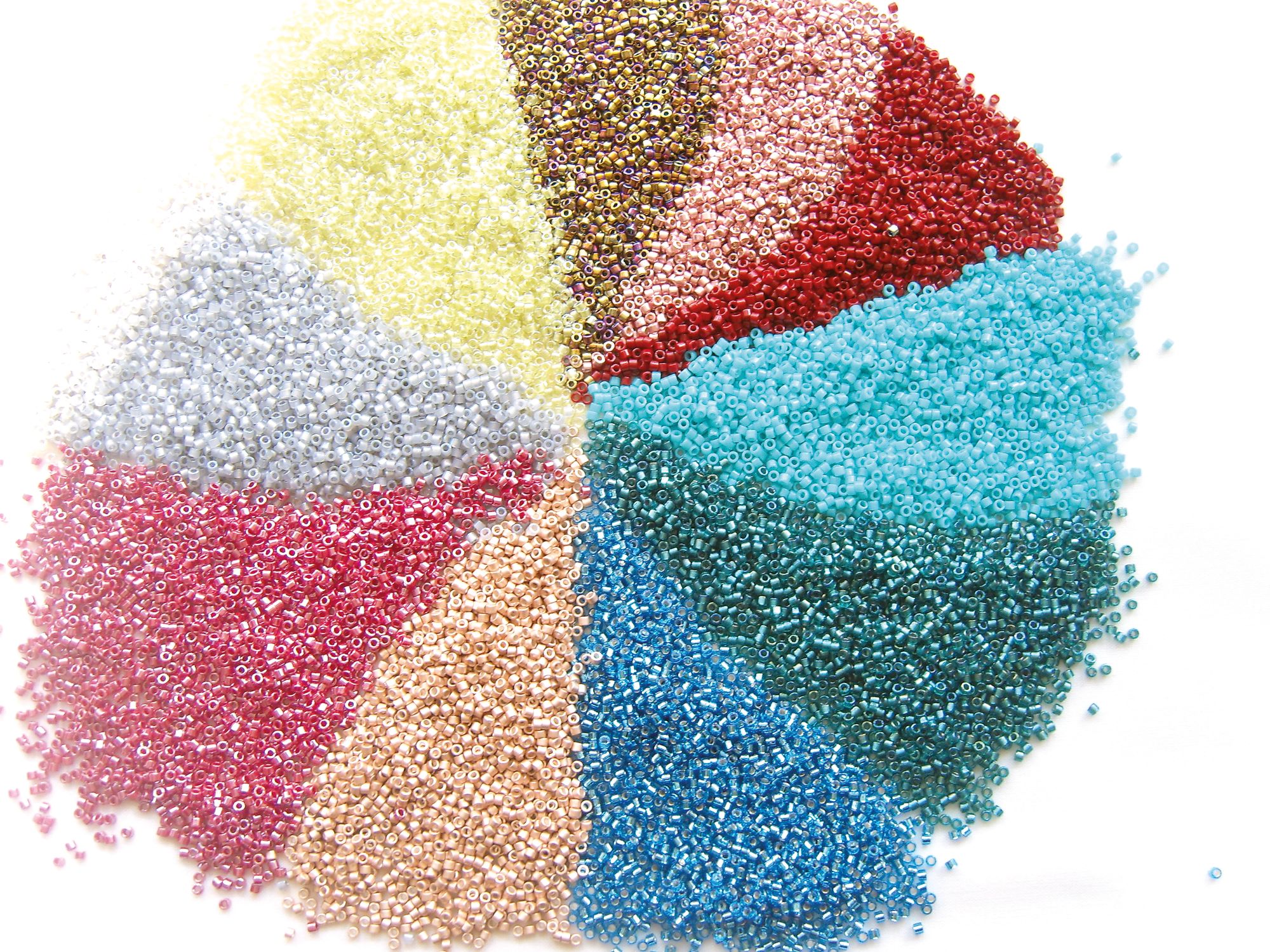 21 new Delica colours are now available at Jencel. Choose from a selection across the colour range, and in a variety of finishes – Opaque, Metallic, Duracoat, Sparkling, Silver Lined, Shiny and Matt. They are available in a pack of 7.2 grams, and prices start at just £2.50. See them all on the New Colours page, Delica section at www.jencel.co.uk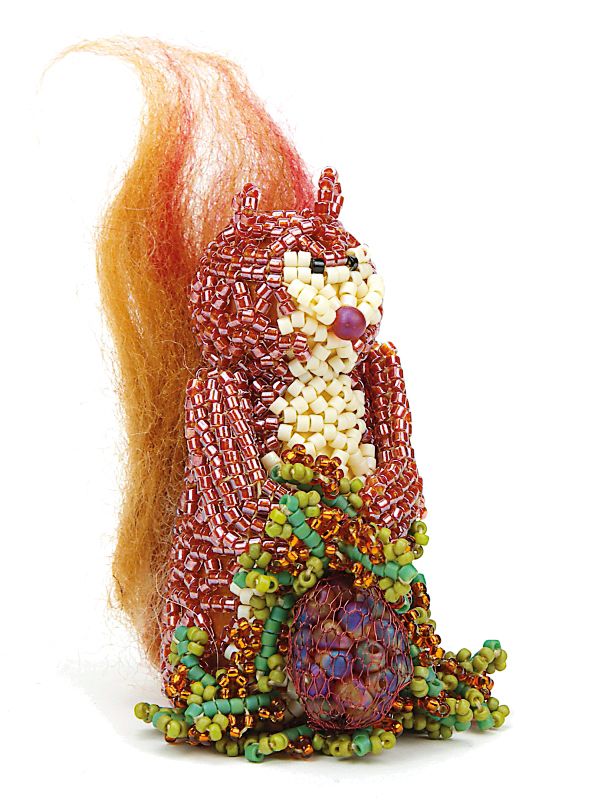 "Crazy for Nuts" is another beautiful animal to add to our growing collection. We will be releasing it as a full Kit (Beads & Instructions) for £22.50. Also for those wishing to repeat the Project, as a Kit Component pack (no Instructions) at £13.50 and of course for those wanting to do their own thing as "Instructions" only priced £9.00. All beads and components such as the wooden mould will be available separately from us www.oaktreecrafts.com/home/