Vibrant Villa beads
The PRECIOSA VillaTM Pressed Bead with the PRECIOSA Traditional Czech Beads brand has the shape of a slender pyramid. The bead with dimensions of 6x13mm has a square base and a diagonally placed hole. The very low placement of the hole enables the connection of individual beads and their simple edging with small seed beads and beads from the PRECIOSA Traditional Czech BeadsTM range. The bead supple- ments the range of fashion and popular costume jewellery accessories.
It is suitable for all types of surface finishes, and we offer it in 49 colours and finishes. The edges of the pyramid especially stand out in opaque colours or with the use of all-over surface finishes. www.preciosa-ornela.com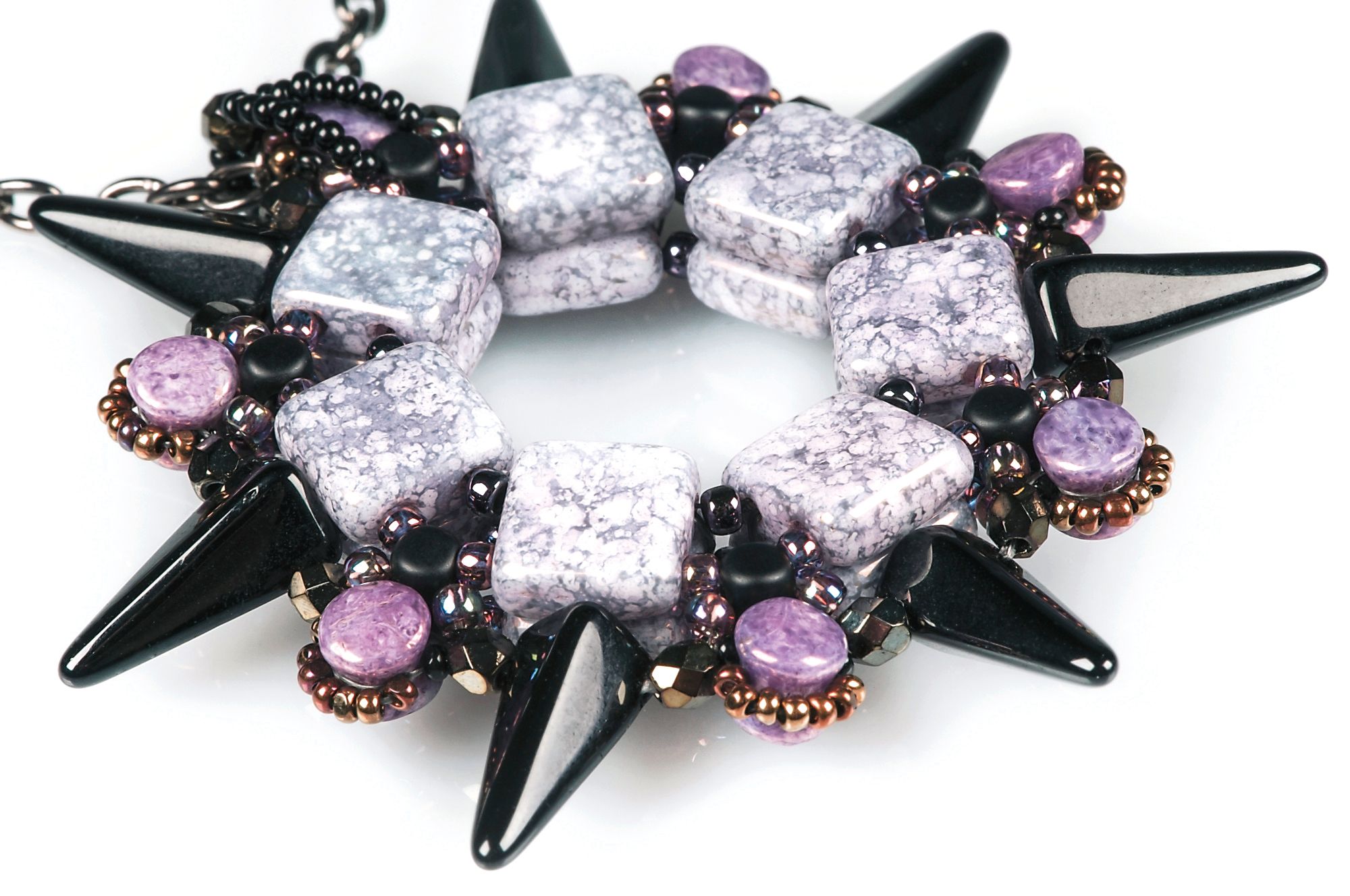 New Beads - Piros
These new beads are called Piros and we'll have them in 27 colours. They are a bar that measure 5x3x2mm and cost from around £3 per 10g pack - a really versatile shape and we'll have lots of free patterns for them on the website. www.spoiltrottenbeads.co.uk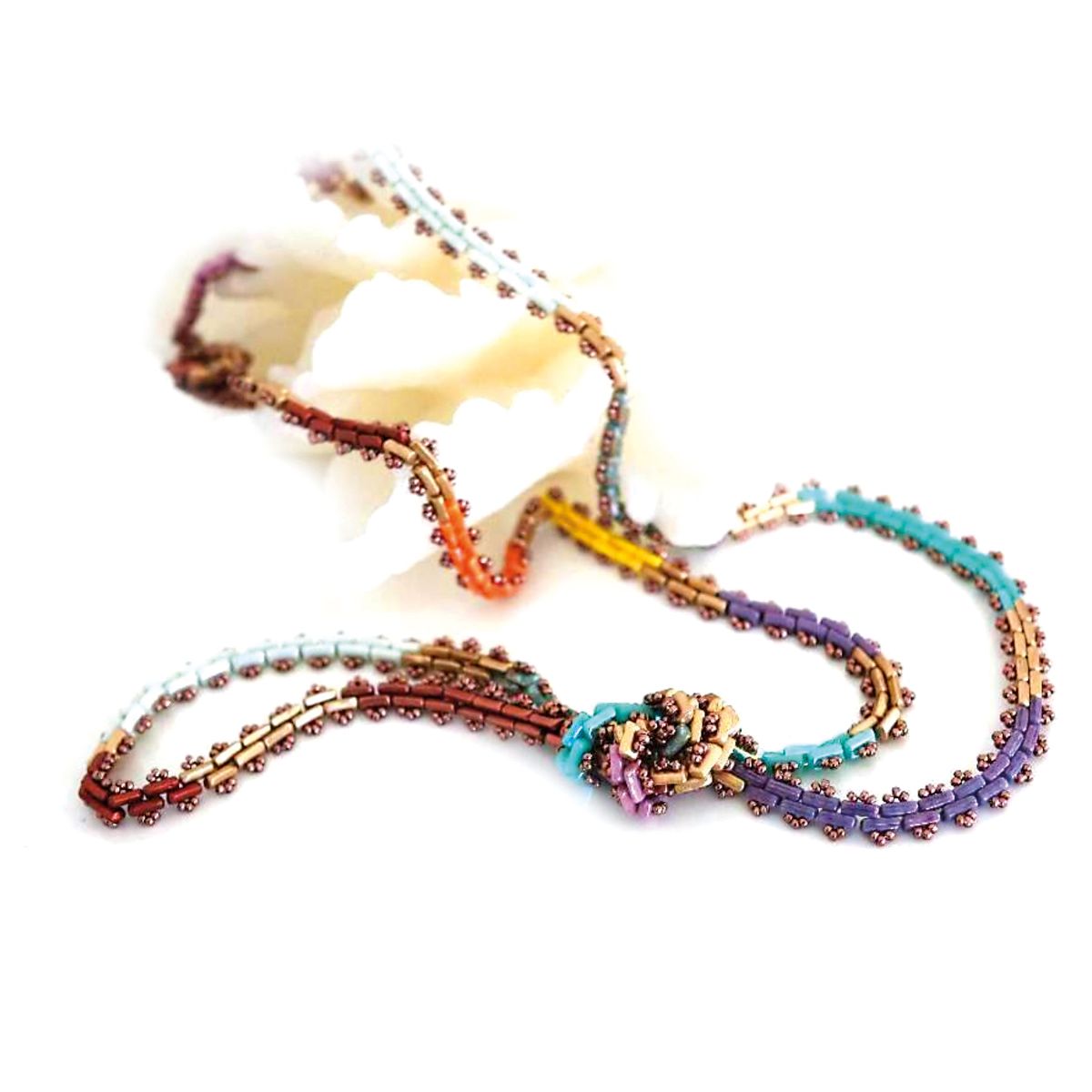 Cutest charms ever
The cutest SWAROVSKI ELEMENT Charms have arrived at the Stitchncraft Beads Studio. They are perfect to hang as dangles off your beadwork, wear them on a simple leather or ribbon necklace or add to charm bracelets. These versatile charms all contain Swarovski crystals, pearls or both and are perfect to add that little something extra to your beadwork.Sold individually. Available from Stitchncraft Beads www.stitchncraft.co.uk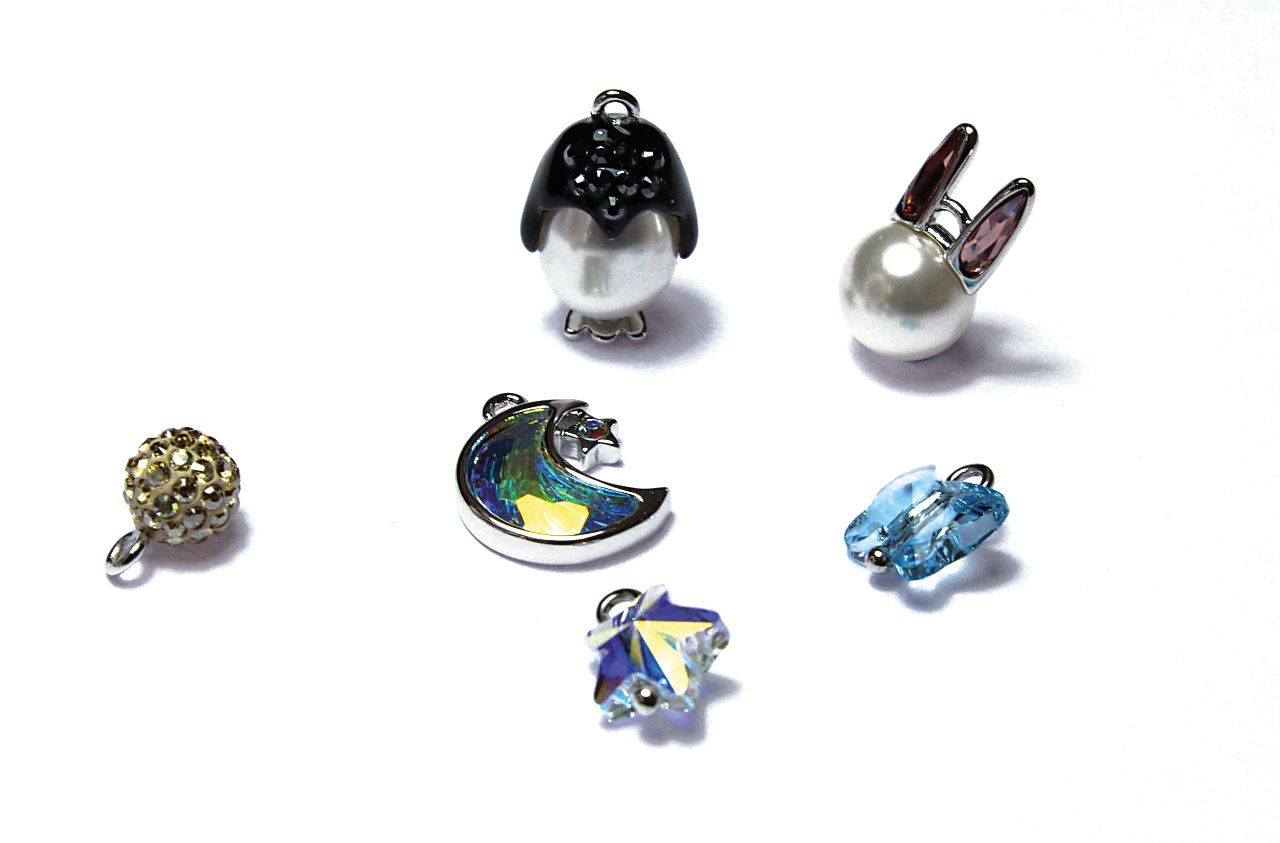 Cymbal Clasps
Following the successful launch of the Cymbal Elements last year, BeadSmith
have greatly expanded the range.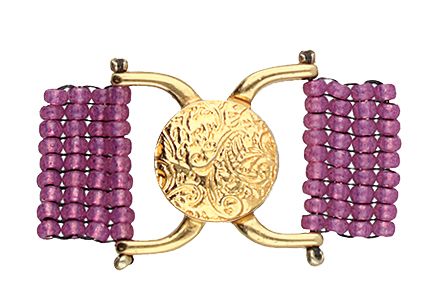 You can see these lovely clasps, and many more new designs at www.tanzeedesigns.com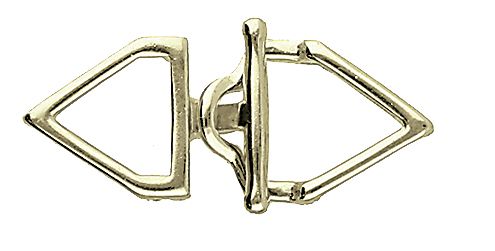 Step into Spring
Spellbound Beads have introduced two new designs to their popular range of floral brooch kits. The Rose Brooch Kit (available in Red, White or a super soft Pink), and the Shamrock Brooch Kit have arrived to join the Daffodil, Thistle and Poppy designs in the range.
As always with Spellbound kits everything you need is included in the kit - fabulously illustrated step-by-step instructions, a beading needle, and all of the beads and findings you need to make a brooch ... and all of the brooch kits are an amazing £9.95 each. www.spellboundbead.co.uk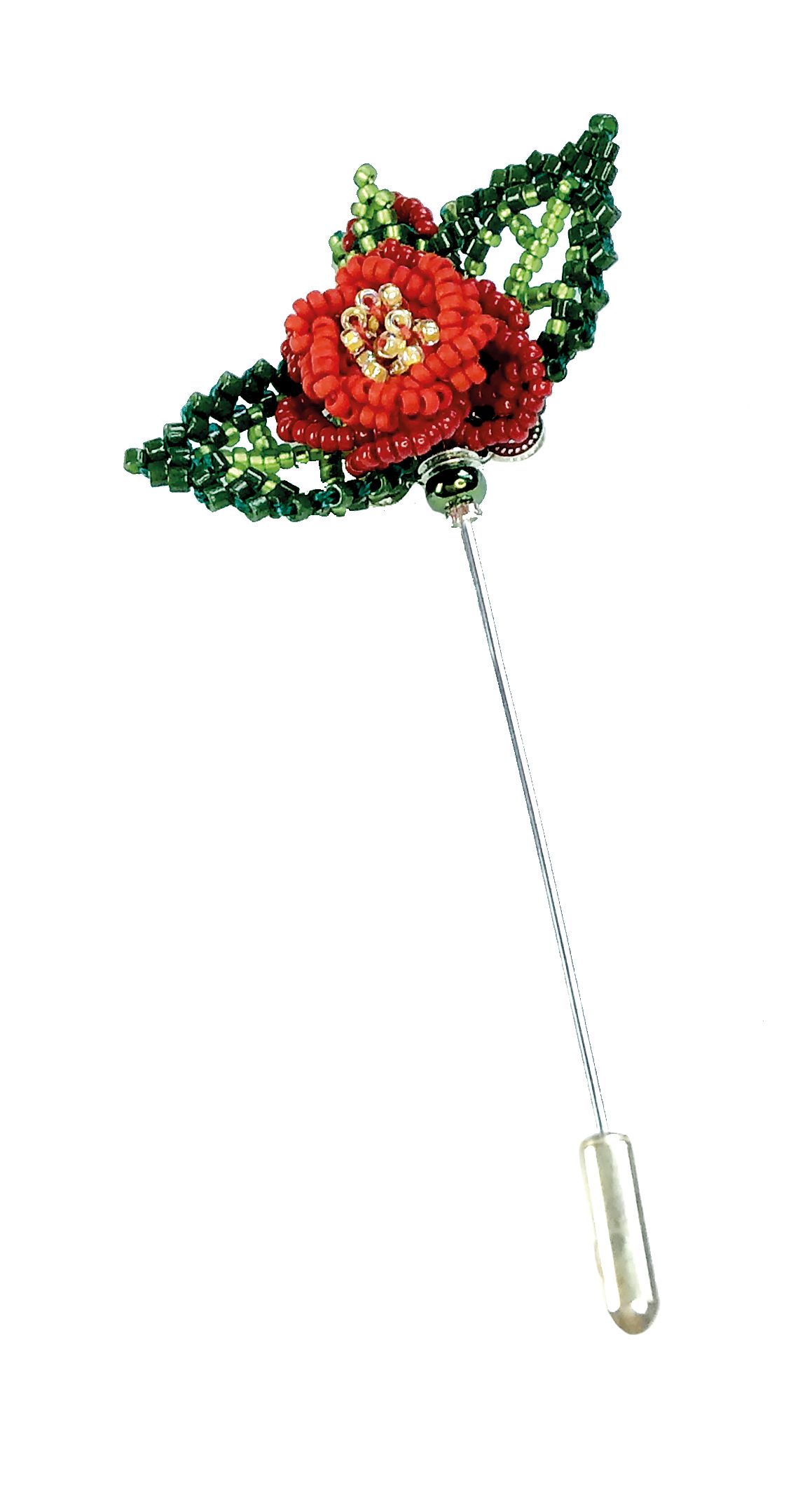 Humpty Dumpty Sat on a Wall
Humpty is an egg-shaped gift box the size of a hens egg and is priced at £27.50 for the full Kit (Components and Instructions). For those beaders who like to repeat the project then a component pack will be available at £19.50. For those people who like to choose their own colourway then the price for the "Instructions Only" will be £11.50 (the wooden gift box for this option will be needed and can be purchased separately at £4.50). www.oaktreecrafts.com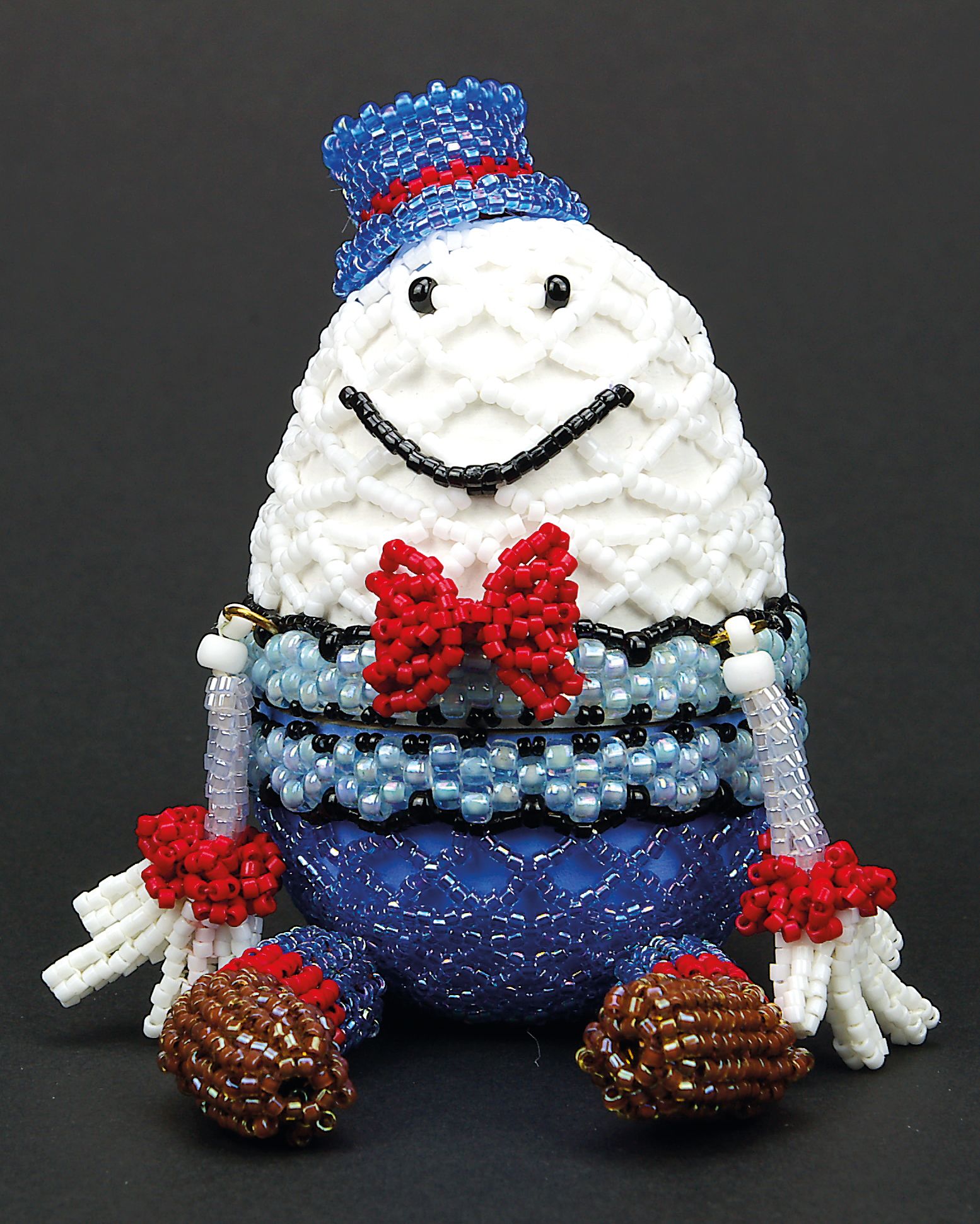 For more wonderful ideas and inspiration, visit the Bead Stash pages of Bead & Jewellery magazine each issue.
---