Hi Valentina, can you start by telling us more about your current business?
I started the business by making jewellery, but soon realised that I couldn't buy the beads I wanted to incorporate into my pieces locally. This then led us to start a web-based business on Etsy in 2009, and two years ago, we extended the business to a small shop based in Tooting, London.
In the beginning, the beads and findings were sourced from wholesalers, but as our
list of customers rapidly grew, we started ordering directly from the bead manufacturers of The Czech Republic.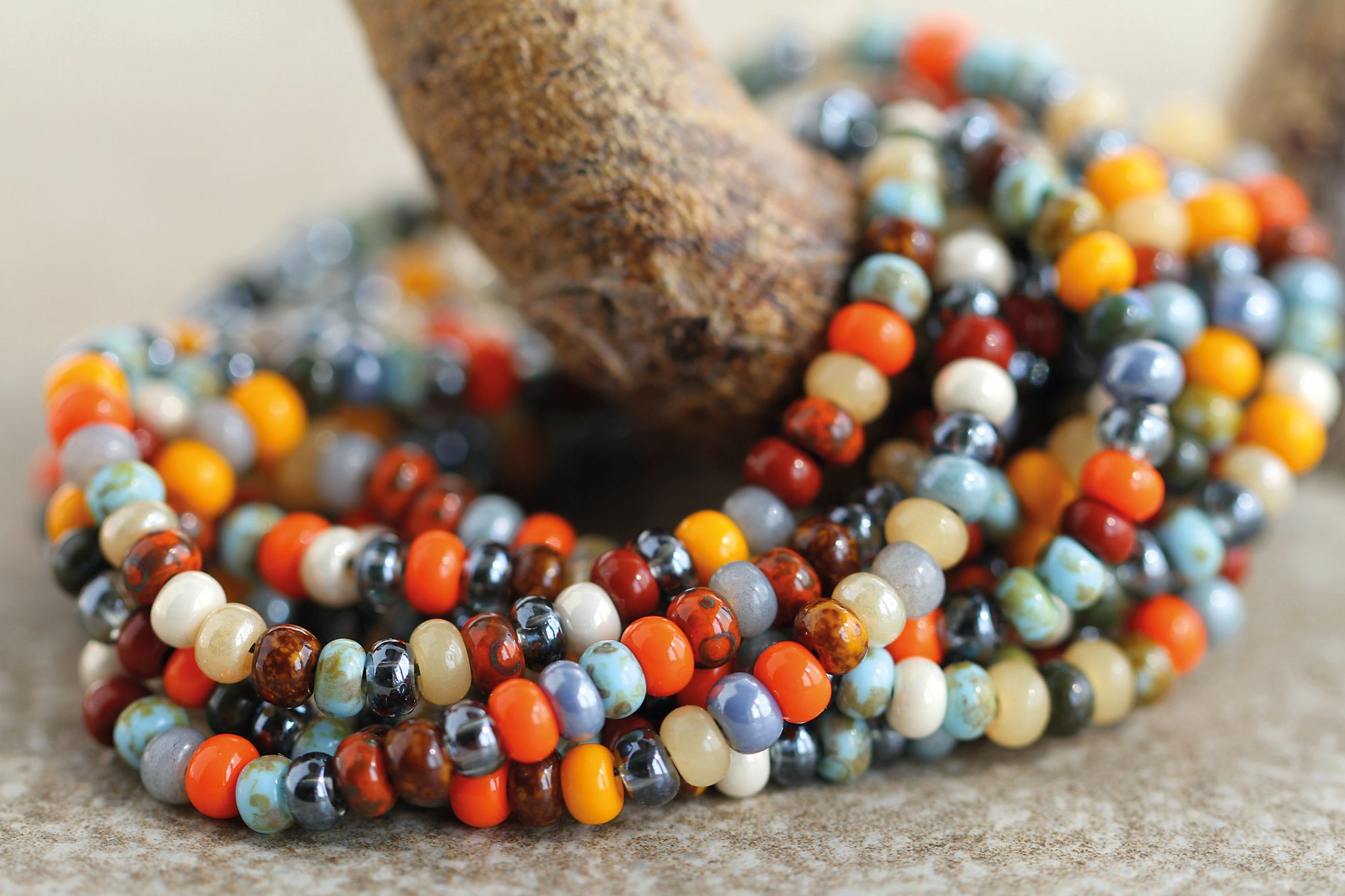 A few years ago we went to visit our suppliers, this was to meet the people who were enabling our busy work online and also to explore the process of bead making
and see the vast range of finishes in more depth. There's nothing like being able to put a face to a name for building a relationship or seeing first hand the colours, beads, finishes and the possibilities these will bring.
We are (without blowing our own trumpet) noted for experimenting both with finishes and colours. Our customers know we are the only stockists of some beads and it's raised a few eyebrows on some of the requests I've made, but either luck or judgement (perhaps a smattering of both) has meant my experiments have resulted in some wonderful products for our customer to purchase.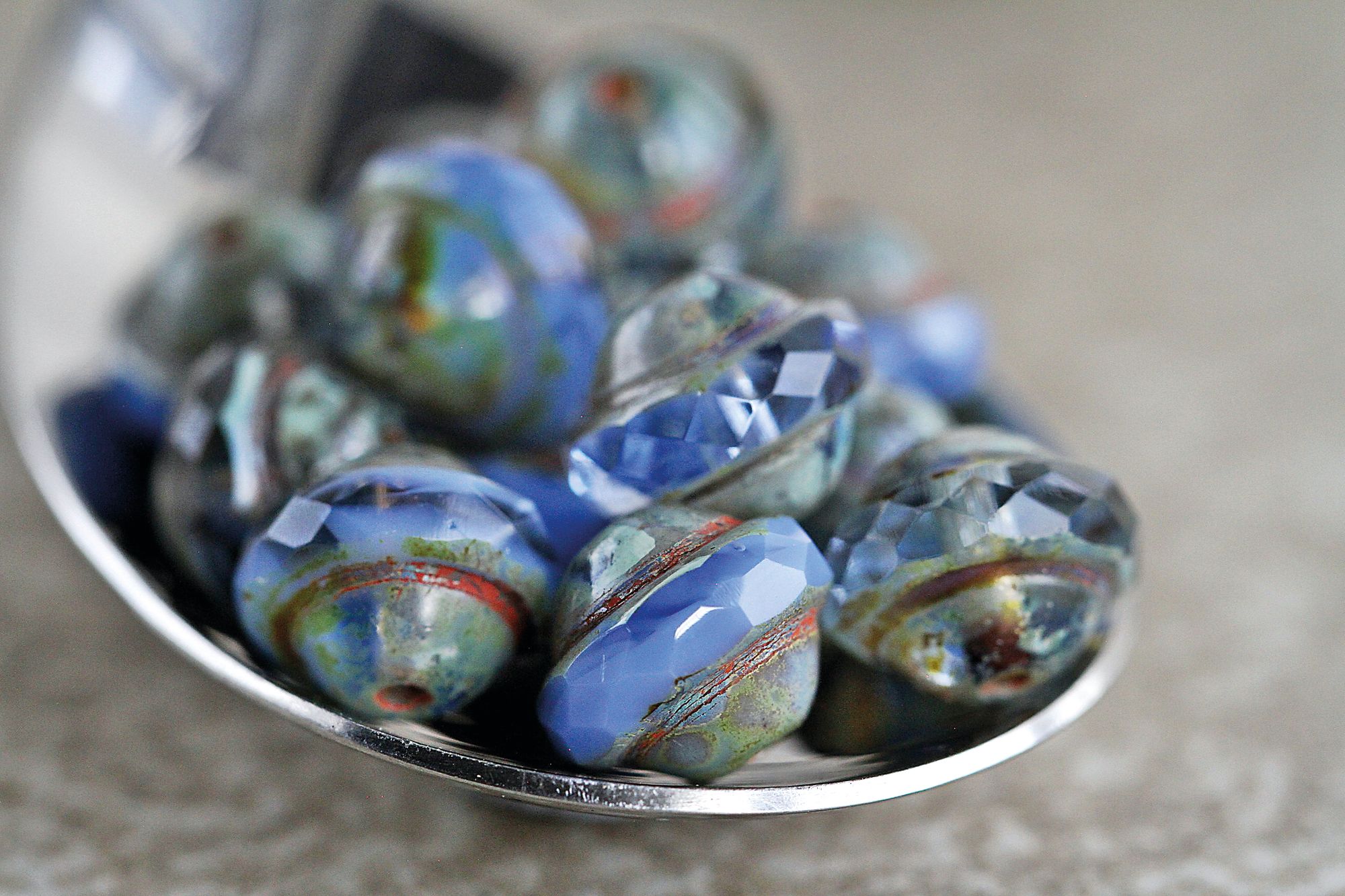 With regards to the findings we carry, 80 per cent of the range comes from the United States, where the production of beautiful brass components is still done by using vintage stamping or moulding equipment. These components are very distinctive. The fine detail of the original designs and the quality of pressing as well as lovely shades of oxidised plating shows through.
Only a small proportion of our findings are made in Europe, but we would like to
increase this amount of findings we stock and in the future source as much as pos-
sible "locally" from the businesses that are based in Europe.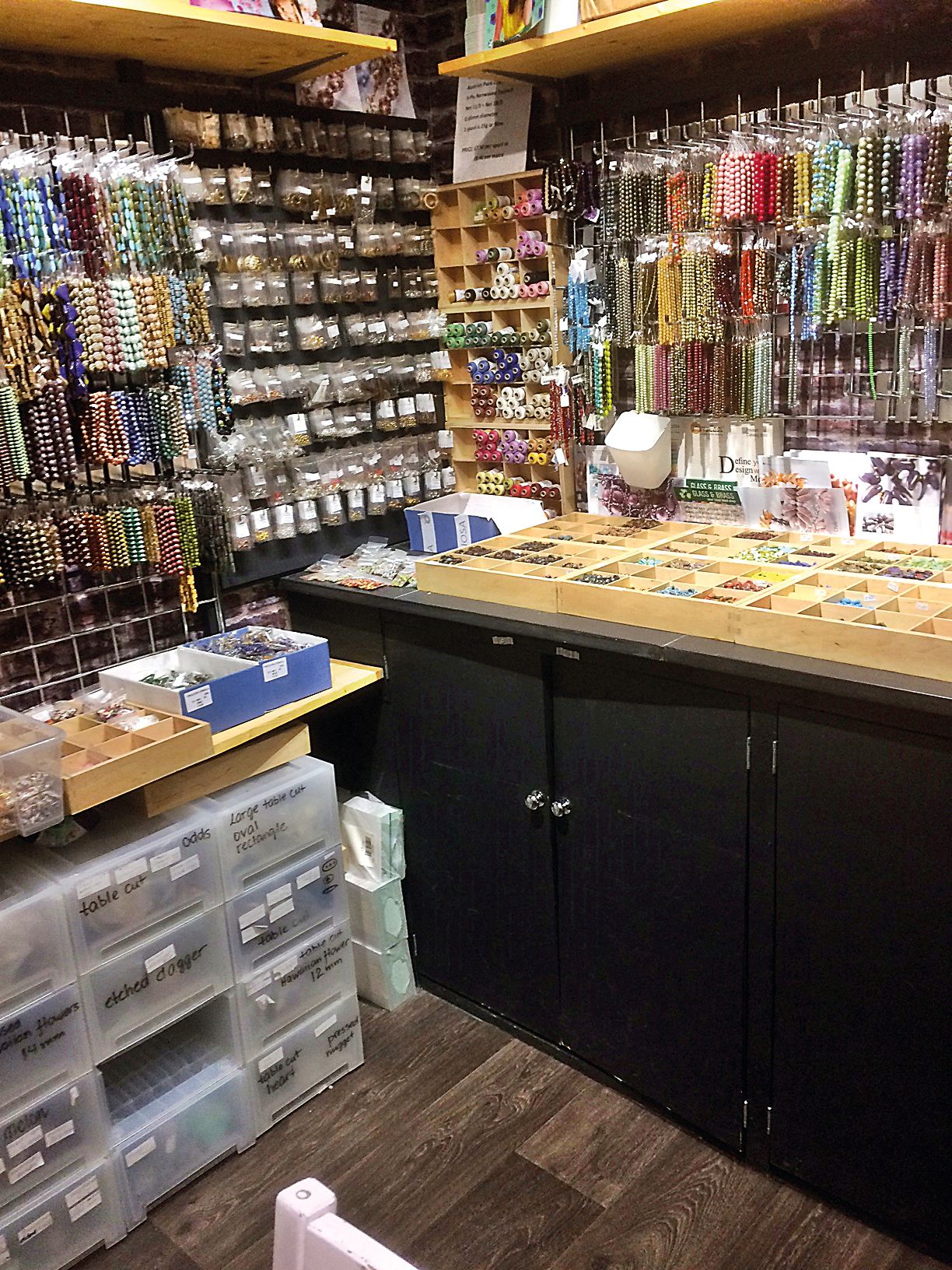 How do you choose the products you stock?
100 per cent of our beads are authentic Czech Glass beads, such as traditional
pressed beads, fire polished beads and table cut beads. Also, there is a good choice
of Czech seed beads in an array of selected colours and colour mixes.
We don't go entirely with the influx of just new products or finishes, but rather we're trying to rediscover those shapes which were designed historically and somehow completely forgotten. Luckily, there is a vast range of these different shapes to choose from.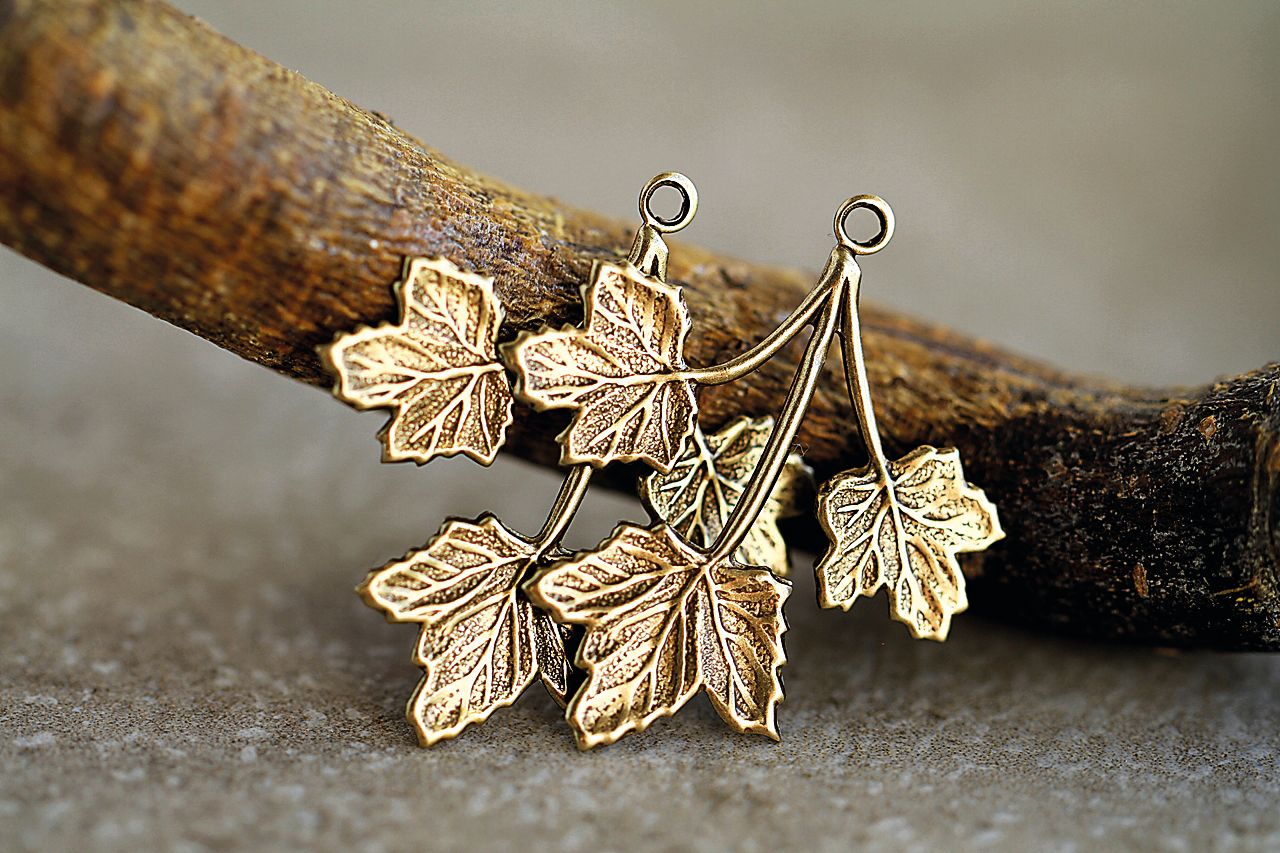 Colours and finishes are at the forefront of our interest. A range of beads in a beau-
tiful palette of classic colours followed by the more subtle and muted colours and finishes form the bead collection we offer for sale. This collection is the result of careful selection or our experimental production of beads for many years.
Another very distinctive range of beads we offer are bead mixes, which are very popular with our customers. It is an amazing discovery that some beads may seem to be unattractive on their own yet once combined in the mix complement each other, creating stunning bead mixes.
One of the other range of beads we offer in a good choice of colours and shapes are
Travertine/Picasso finished beads. This lovely abstract finish comes in a huge array of shades which isn't possible to predict.

This isn't a new process but has been around for many years and has made its mark with high popularity now.
Do you have anything that makes your business unique?
Perhaps the entire collection of our beads makes us unique. Many of our customers have mentioned in the past that many of our beads they can't find
anywhere else. We take risks designing and specifying finish and colours and so far we have been lucky touch wood.
Do you run classes/workshops at your shop?
Unfortunately, we haven't got enough space to run classes/workshops at the
moment.
What have been your biggest hurdles in setting up/running your business, and  your proudest moments/successes?
Managing the stock of many types of products as well as keeping our customer service to a good level has always been very challenging yet, we try our best to keep our customers happy. We do our utmost to only send quality and undamaged
products.
Our proudest moments/successes have been when missing orders, which seemed
to be completely hopelessly lost are finally found, usually after huge input of effort and numerous calls to different instances of the delivery process.

SHOP PROFILE:                                                                                                               "Glass & Brass", Unit 38B Tooting Market,
21-23 Tooting High St, London, SW17 0SN
(usual) Opening hours: Tuesday - Saturday 11.30-18.00
www.beadsandmorebyyashma.etsy.com
yashmacreations@btinternet.com                                                                                  Insta: yashmacreationssupplies
07450227786
---