Hi Lorraine, can you start by telling us more about your current business?  We are a web-based company, but also see our customers throughout the country at many bead shows and trade days. I have always loved crafts and being a demonstrator, I have taught various topics around the country. One day a good friend introduced me to beading, and I caught the bug.
It wasn't too long before I was designing my own projects and several of the ladies who came to my craft courses became interested. They'd now not only caught the bug, but I'd then had the idea of starting my own company selling kits - it took off.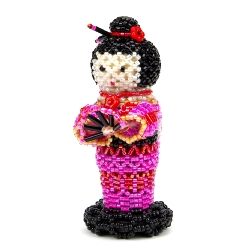 The company was created in 2004, and soon after we went to our first show – Harrow. It was very busy, and we realised that people liked what we did and from this, we gained more confidence.
At the heart of our business is still our kits. We currently have around 400 or so in our library, 135 on the website and the same amount again are for class use only. The the rest are waiting to be released. To support our kits, we also sell Miyuki Delicas, Miyuki seed beads, shaped beads, Czech facets, tools, findings, thread, accessories and bespoke wooden moulds, altogether around 2000 products. We're very choosy, so we pick the best products, not only in our kits but also in what we sell.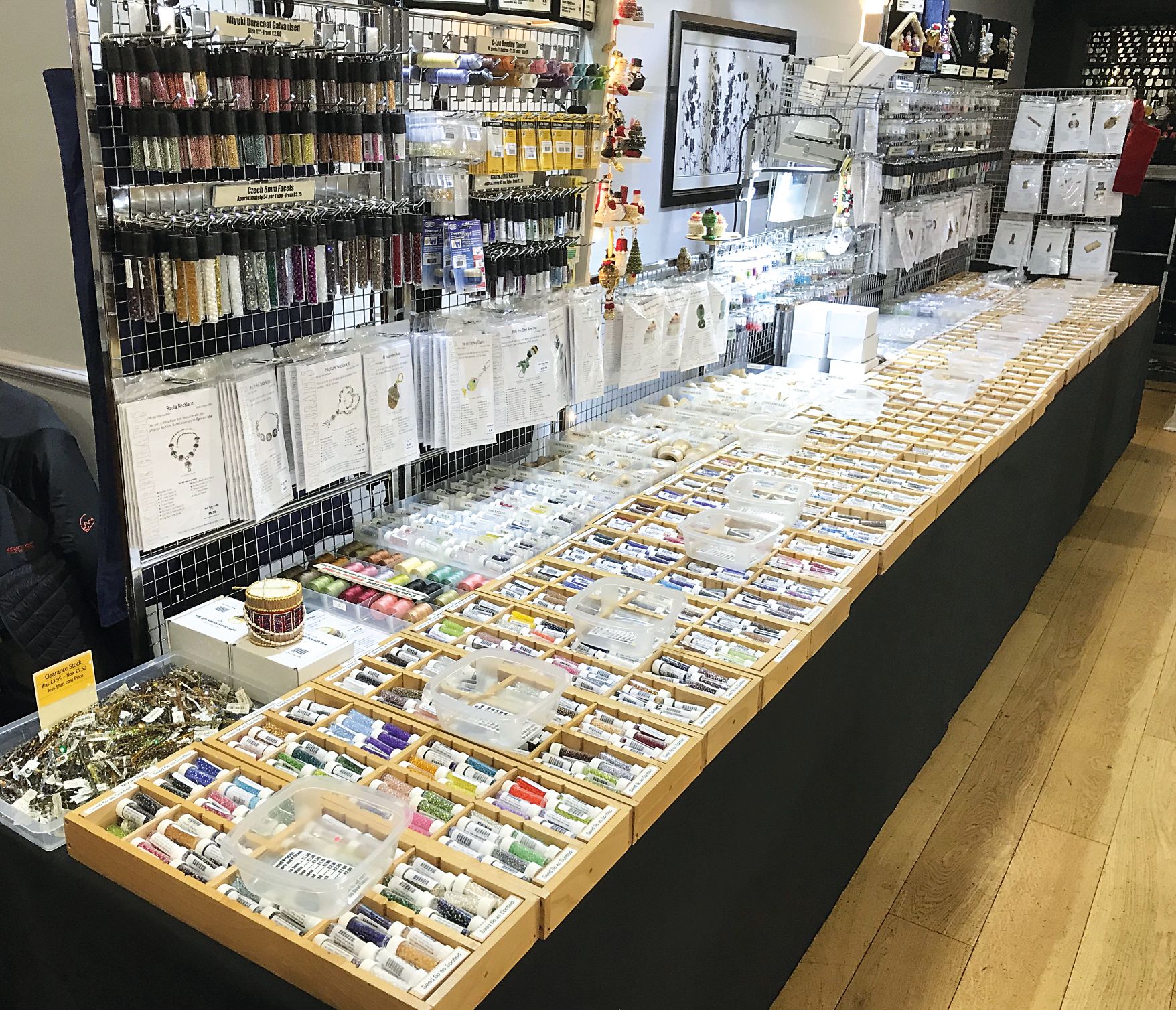 How do you choose the products you stock? It is a mix of reasons, sometimes it is by request, but for the most part, we purchase products that support our core range of kits. We do dabble in the unknown from time-to- time, but that's usually when we are coming up with and trying new Kit ideas.
We take inspiration for our Kits from the places we visit, our customers and our other hobbies – they all go in a notebook. Sometimes the germ of an idea might be something simple but grows as soon as I start playing with the beads. Other times it can take a year! Naming the projects is usually the hardest part, but early on we decided to name them after the locations where the design magic happened such as on holiday. Or they are named after a particular customer – they love the fame. It is quite apt really, we think of our customers like family, and so this is just our way of telling them how special they are.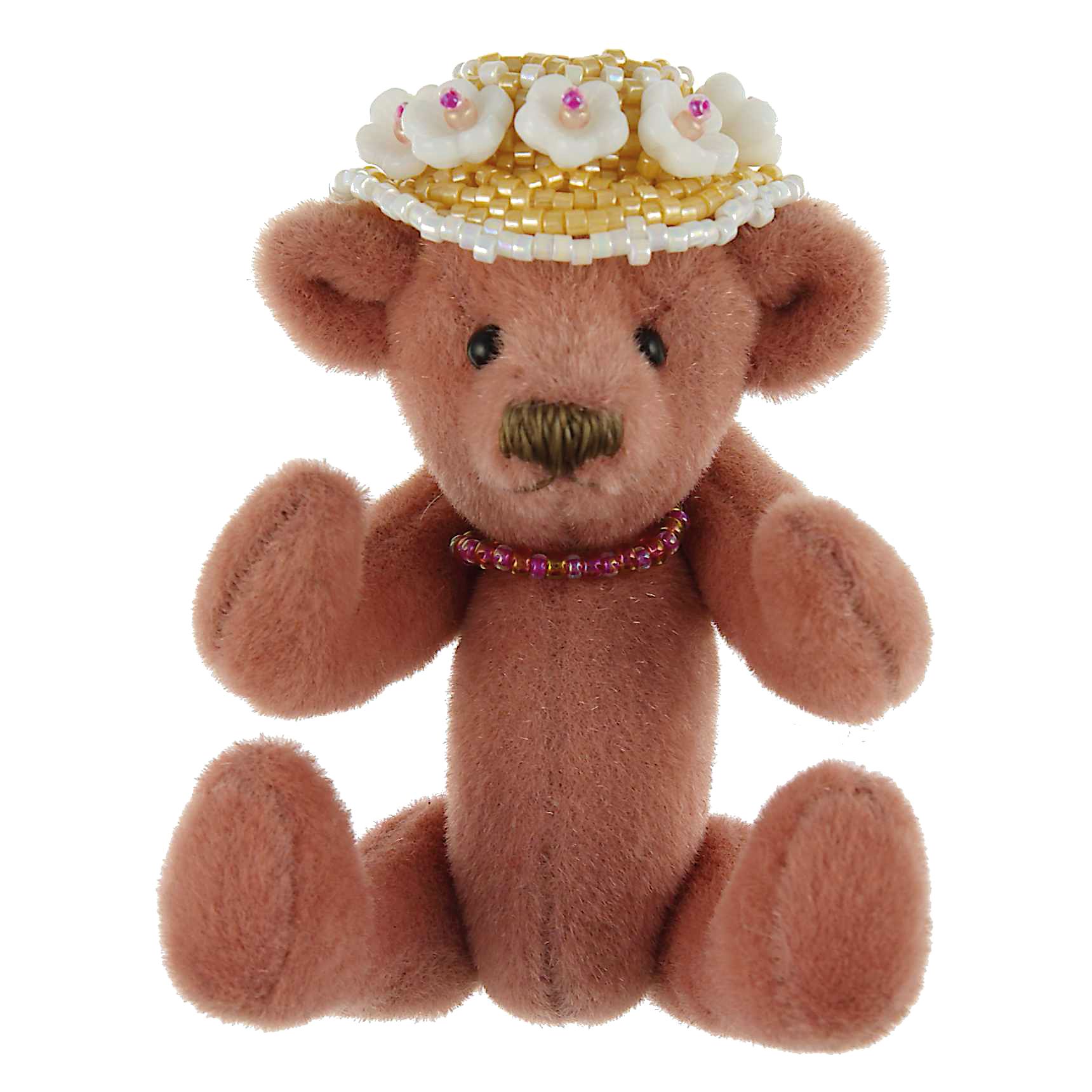 Do you have anything that makes your business unique? It has to be our original kits. They are part of me, and I enjoy going around the country promoting not only our range but also encouraging beaders new and old to stretch their talents and enjoy the craft. Even at a busy show when we have got up at 4am I love to talk about the beads and pass on my knowledge. Whilst our kit range covers all topics, we do have a particular flair for objects. We even design special wooden moulds and needlecases that sit at the heart of the designs. Then, of course, there is our range of Christmas kits, so many that our customers nicknamed us Oak Tree Christmas.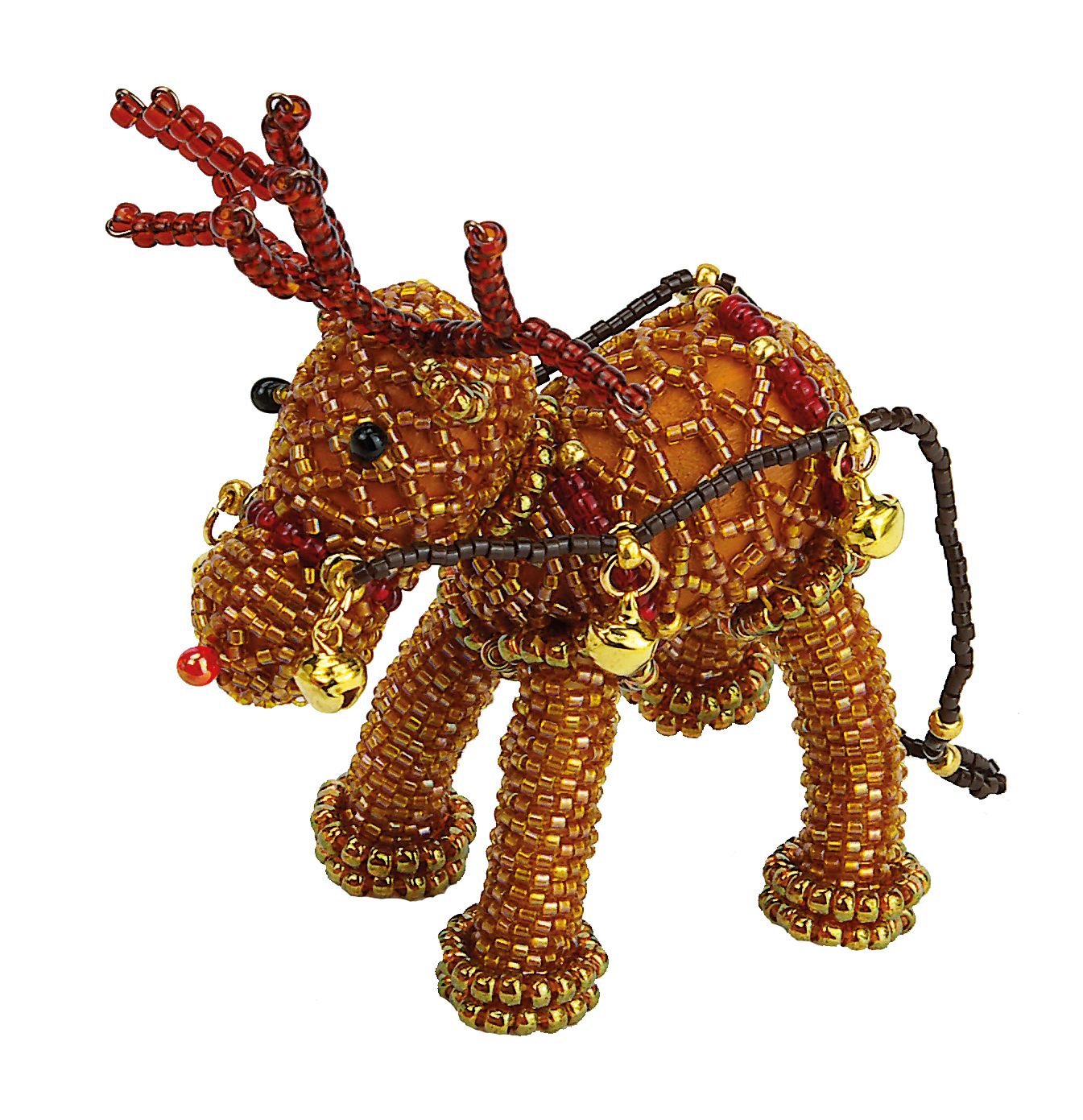 Do you run classes/workshops at your shop? We run regular classes near our home in Solihull on a monthly basis. We also do many more throughout the country at the invitation of bead groups, organisations and even friends who have grouped together for a special day of beading. Most classes are one day, but we do run a beading weekend class at least once a year. All our classes include all of the components required to make the project. All tools, needles, etc. are also provided – you only have to bring yourself, your lunch, and of course your glasses, but we even have some of those spare too.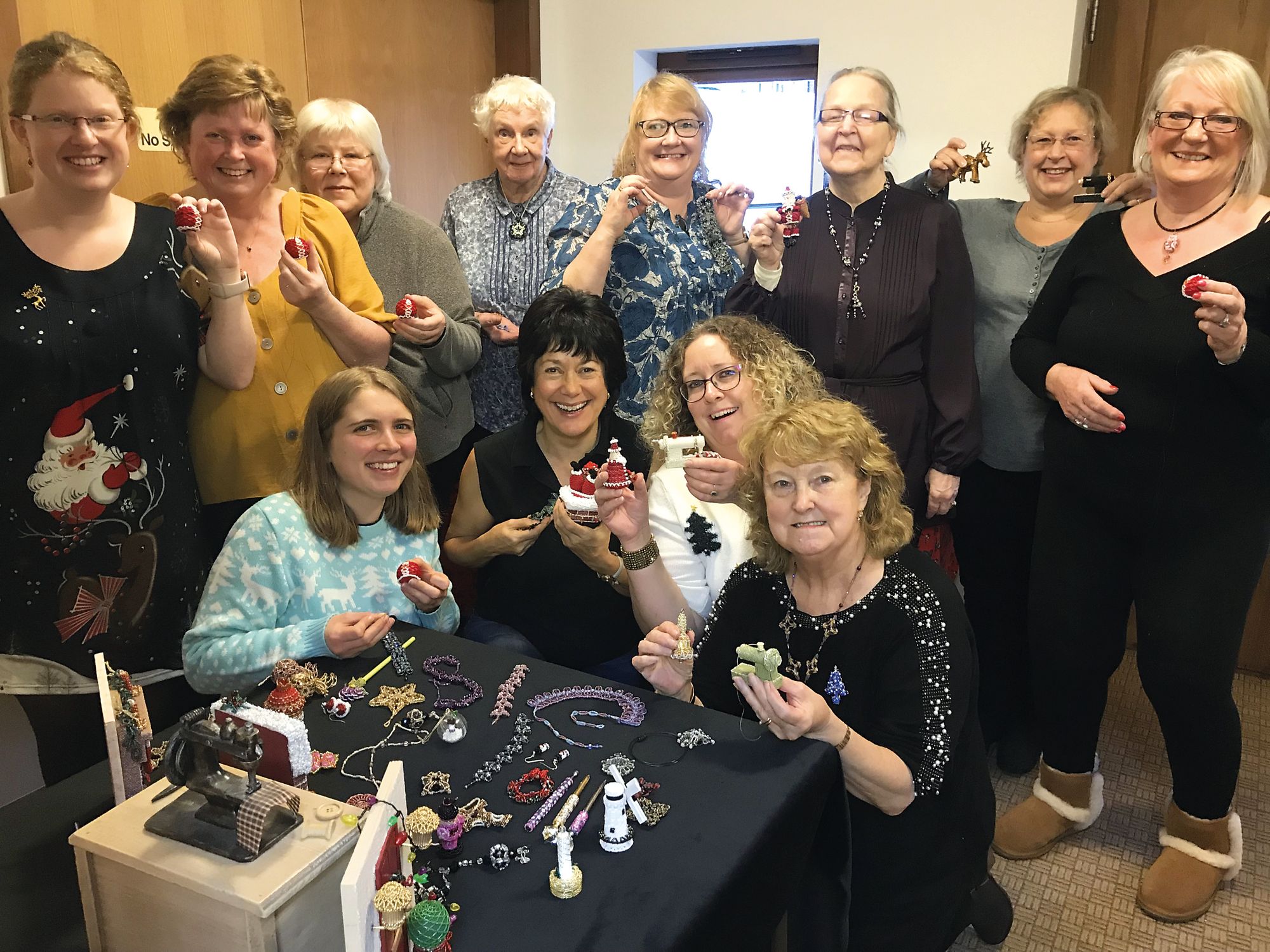 Do you interact much on social media? We intend to, but as yet time has defeated us. We are always so busy making orders, designing, or out around the country. It's on the list, and I'm sure we'll get around to it one day.
What have been your biggest hurdles in setting up/running your business? What are your proudest moments/successes? Our main hurdle
has been the trading conditions over the last few years, and now with the current lockdown situation.   We've seen many suppliers and shows fall by the wayside. We carry on using the same quality products, and we think a first class service. There have been many proud moments and successes from our first Kit selling at the first show, classes that have full by word-of- mouth only, running our own show, publishing our project books and of course seeing one of our kits completed by a customer who has taken the time to bring the finished product to show us.
Have you any upcoming news to tell us about? We are always very cagey about our plans, but I can definitely say there are more Christmas Kits - well, more kits in general, but particularly Christmas. One or two more books this year and of course we'e planning for when classes can start again.
SHOP PROFILE