Subtle spring pastel colours that have a sense of romance about them make up this wonderful crocheted chocker. This pretty and elegant necklace will be perfect for that spring wedding or afternoon tea party. This pattern would require knowledge of bead crochet, but if you'd like to give it a try why not start with the beginner's guide to crochet that Inna has provided. If you can't get hold of a bee charm, you could stitch in pretty Czech flowers or another charm of your choice. This piece can be made in a weekend and for around £20.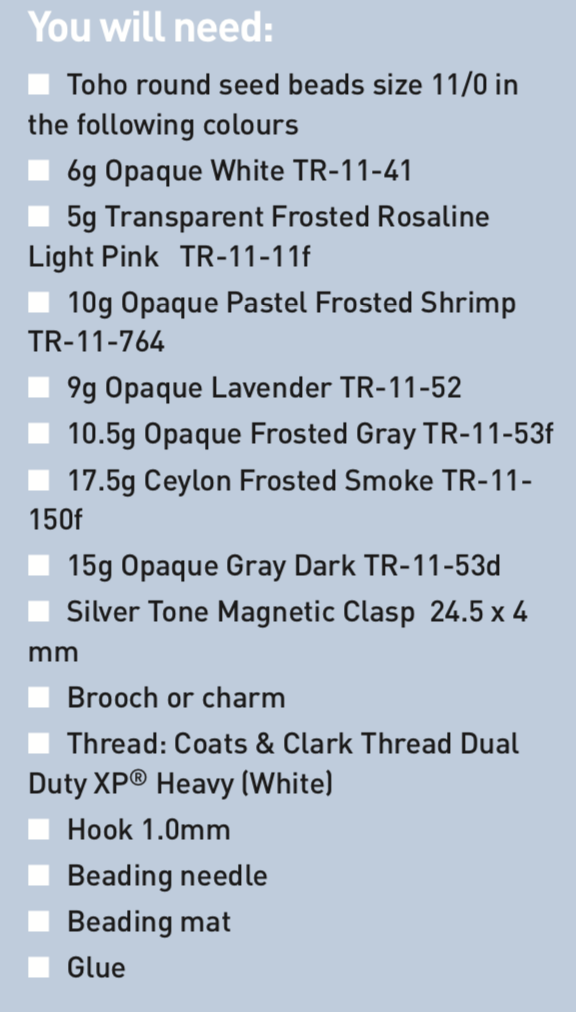 Beginners Guide to crochet.
 String beads to the thread alternating dark and light colour. Do not cut the thread.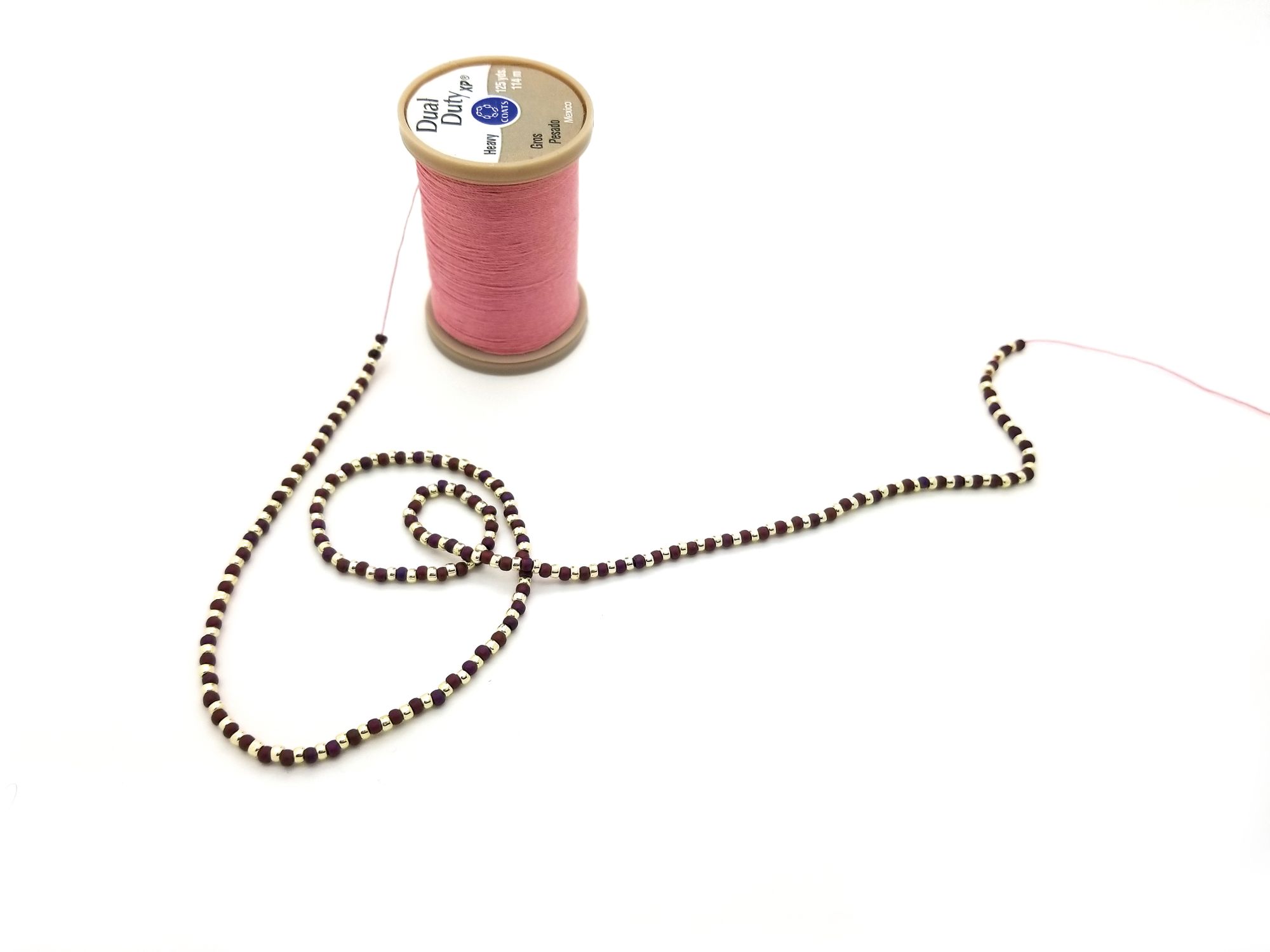 2.   Crochet chain stitch with 12 stitches.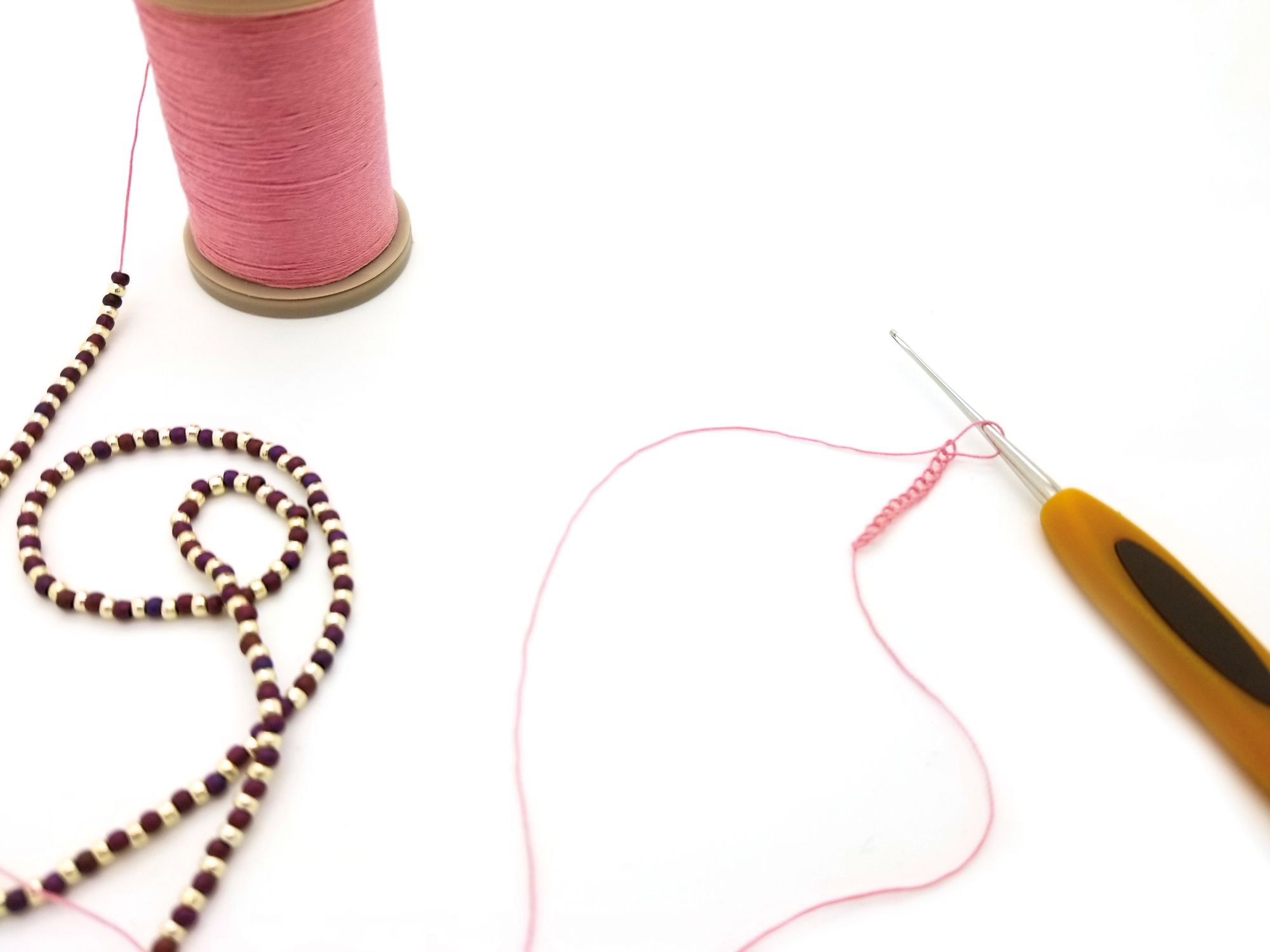 3.   Connect tail end with your current to make the circle with slip stitch (pic 3)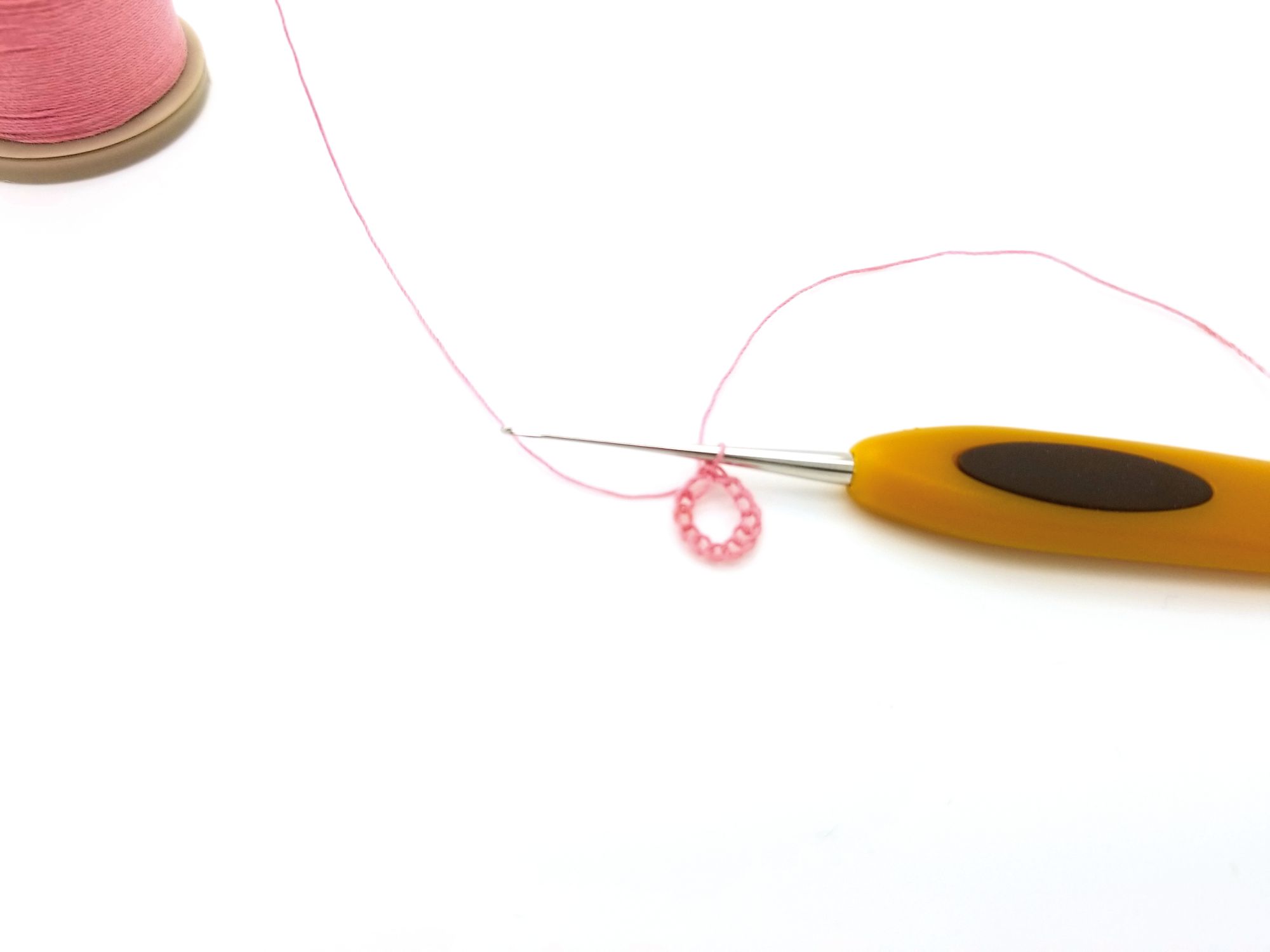 4.  Crochet your first row.
4a).  Insert the hook through the first chain.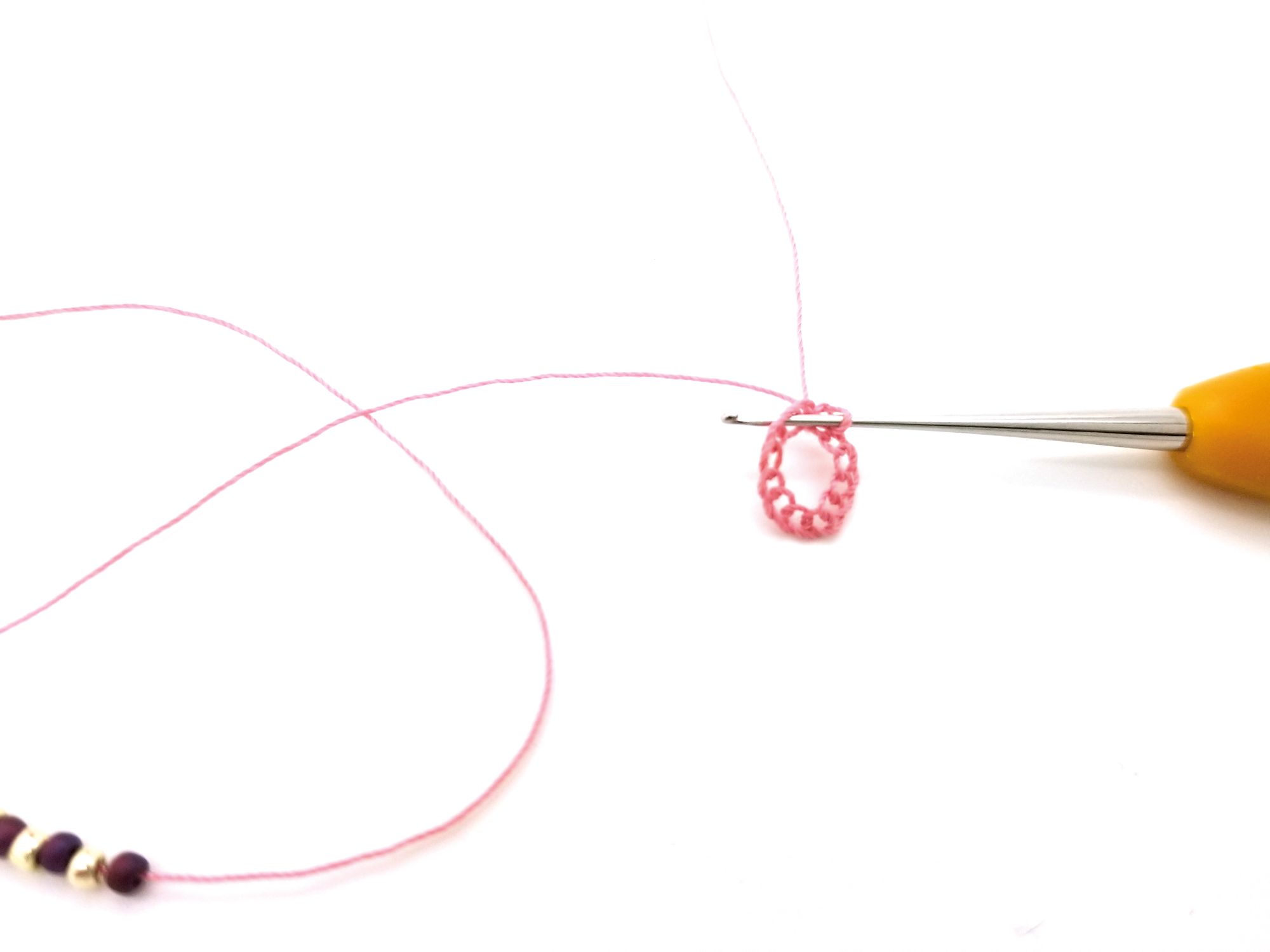 4b).  Wrap the string over your crochet hook.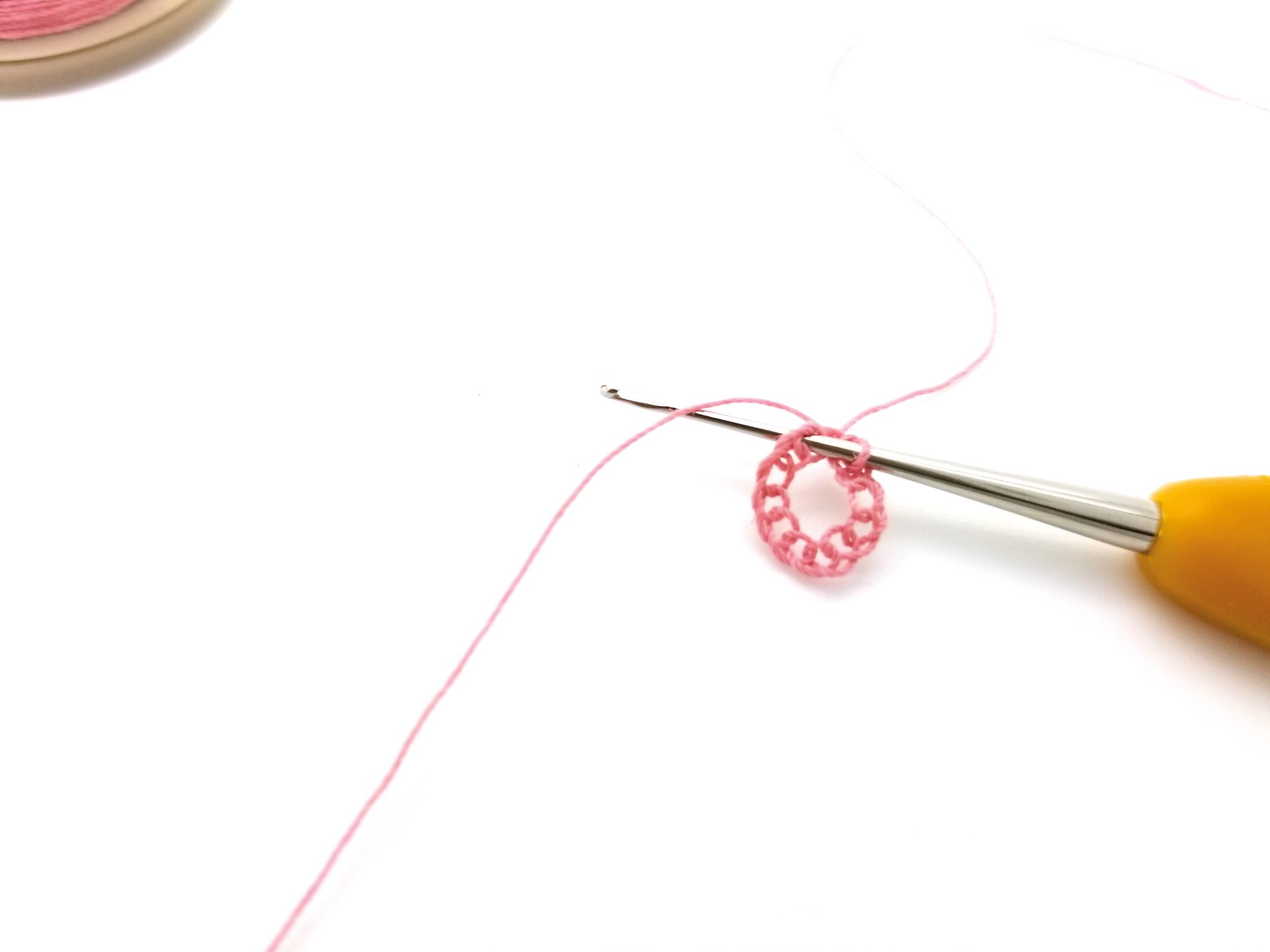 4c).  Slip bead close to the hook.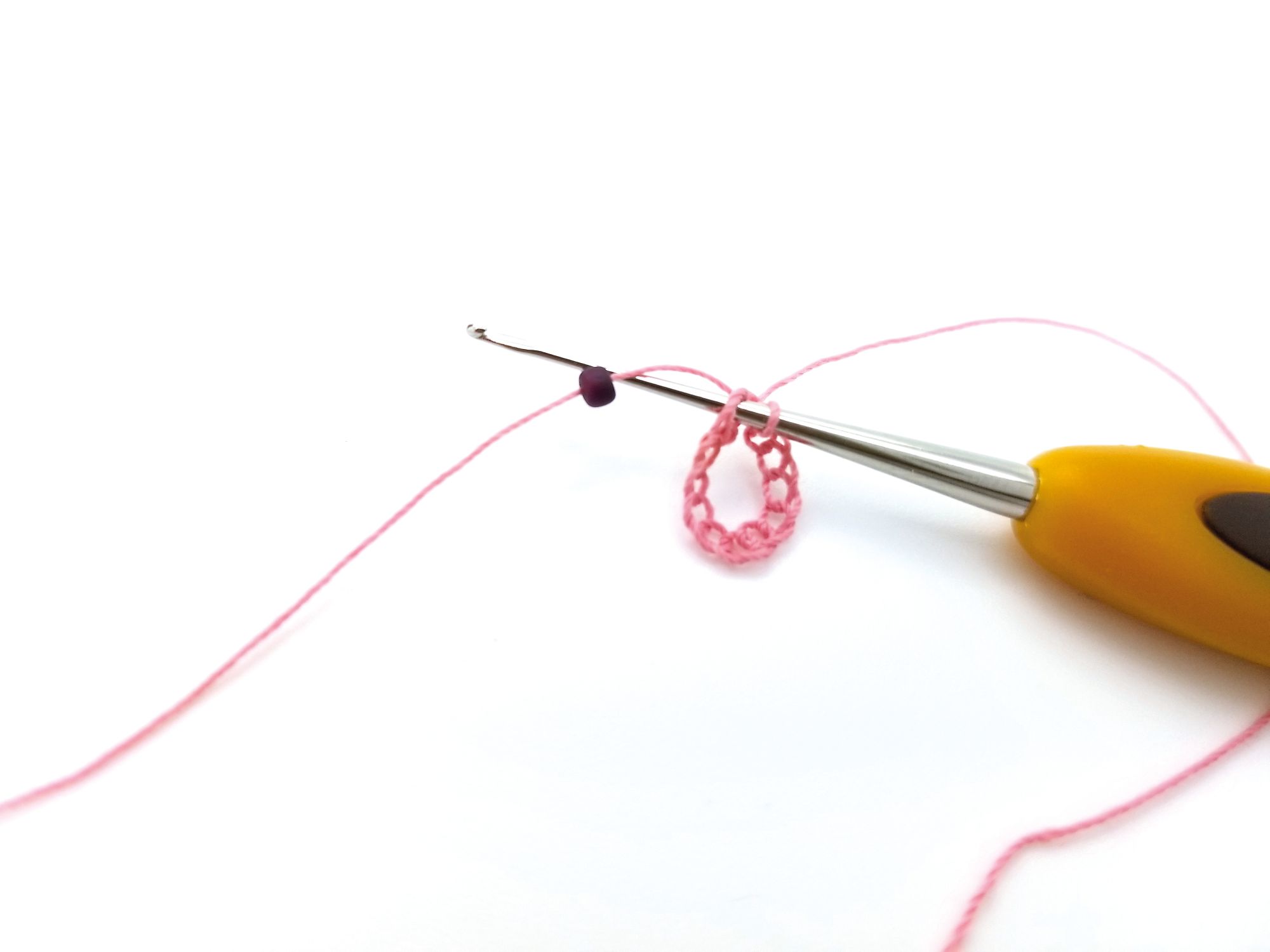 4d). Grab string with the hook after the beads.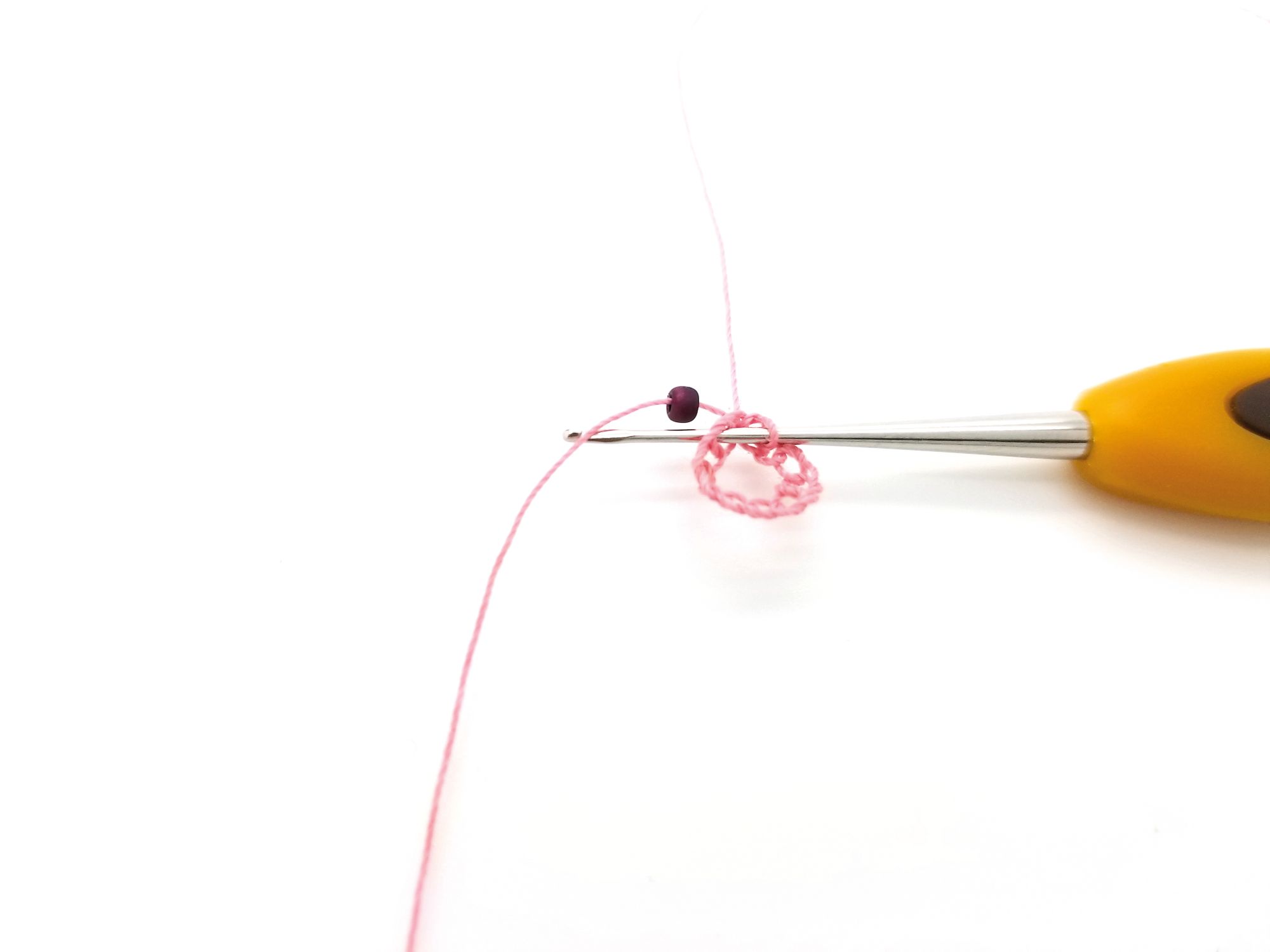 4e).  Pull the hook and working string through the chain. You should now have two stitches on your hook.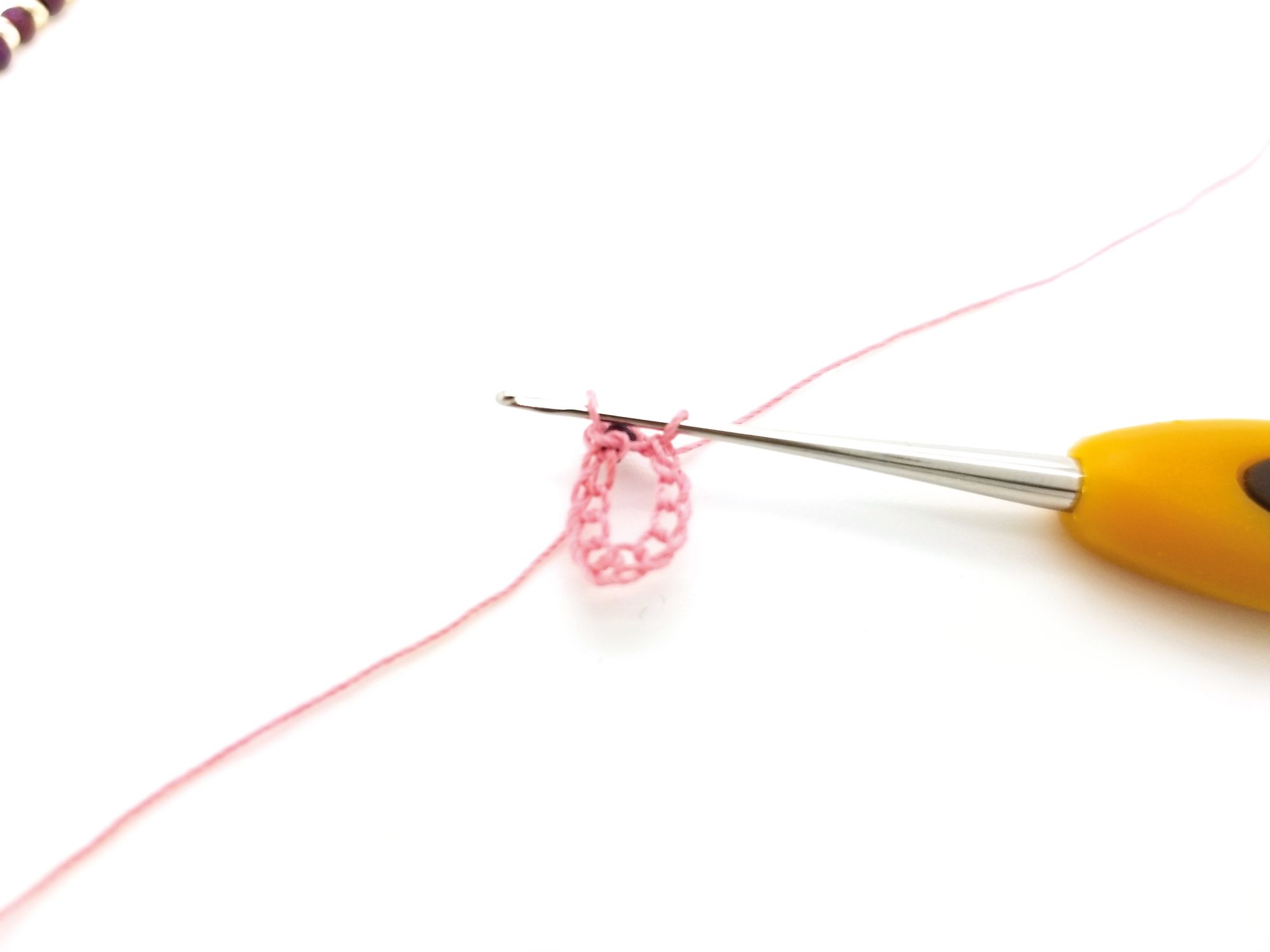 4f).  Wrap the string around your crochet hook again and hook the string. Pull the hook and string through both of the stitches on the hook.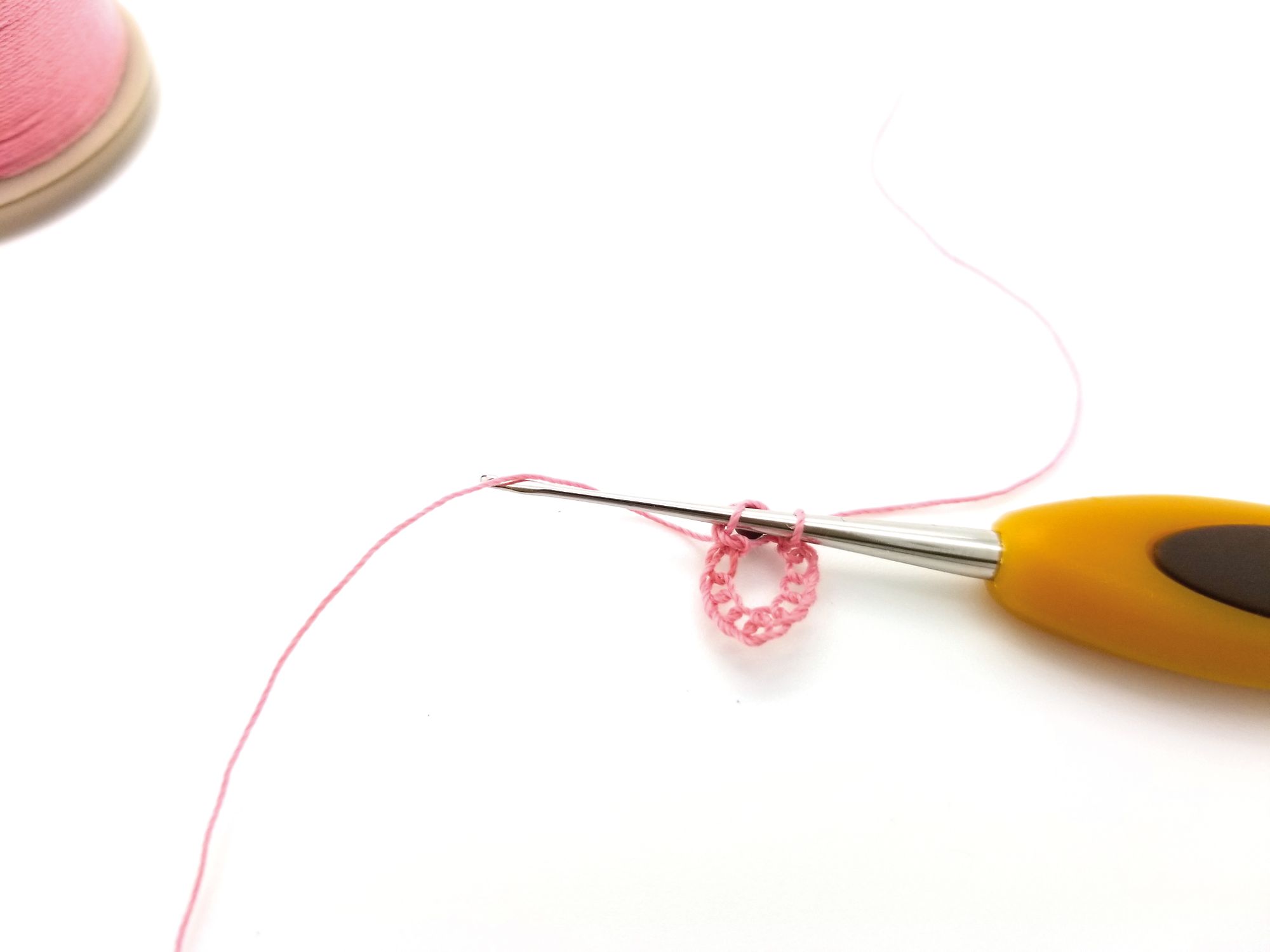 4g).  Repeat steps 4a – 4f to make a first row you will have a bead chain stitch 12 beads.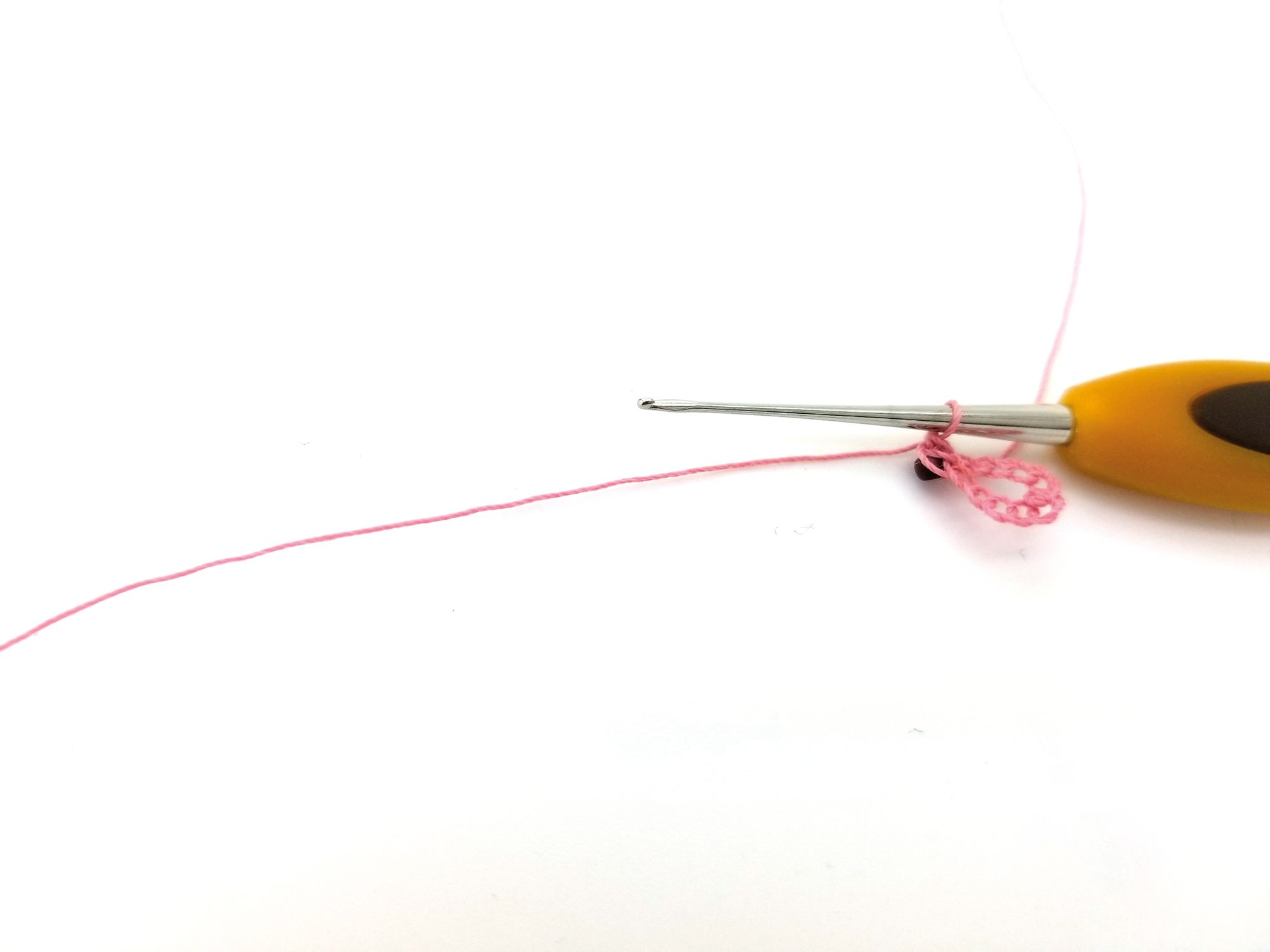 5.  Next Rows.      Insert your hook into the stitch directly below the next bead in the row. Repeat steps 4b to 4f to continue your rope.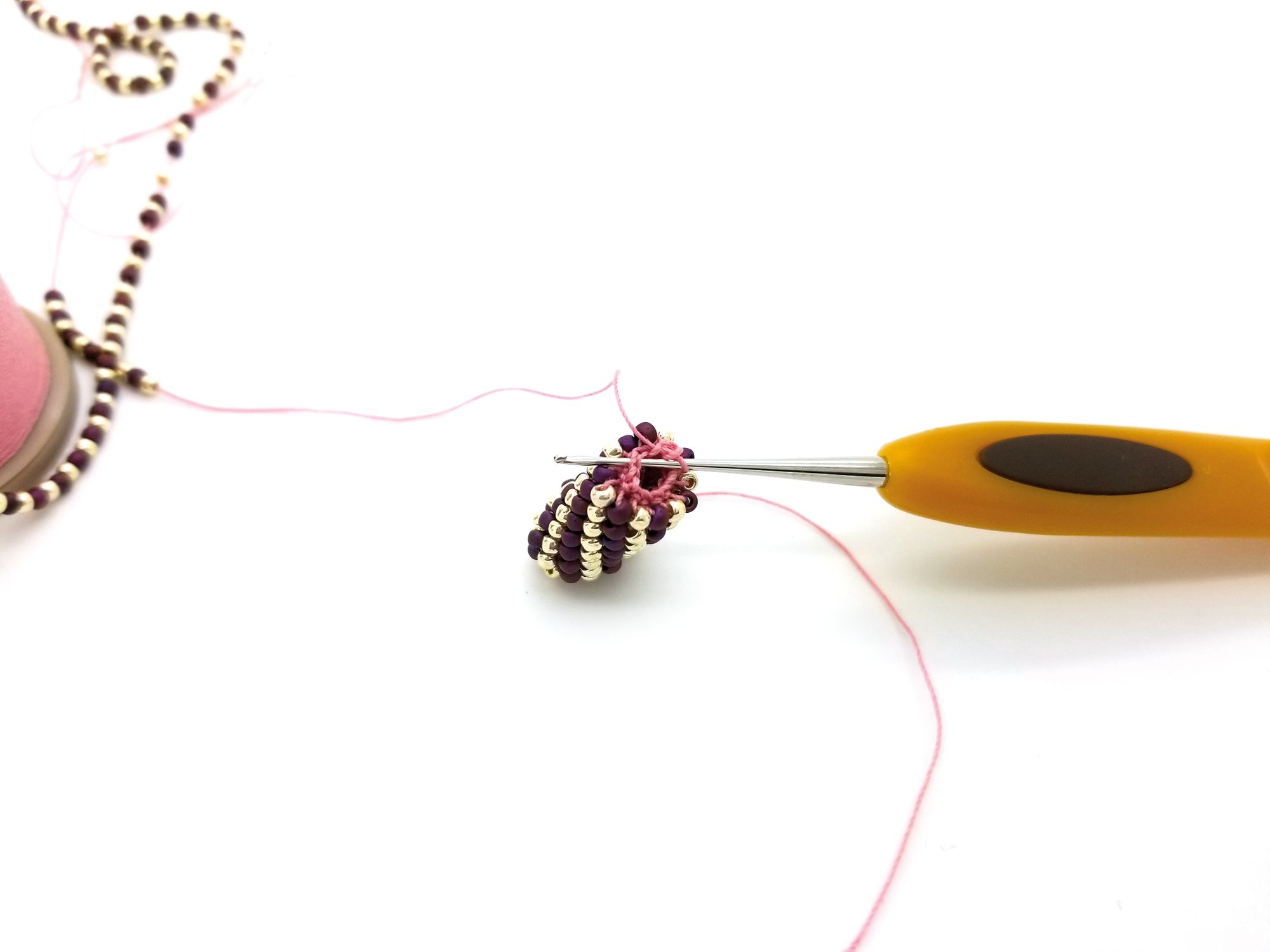 CHOKER
String all the beads to the thread.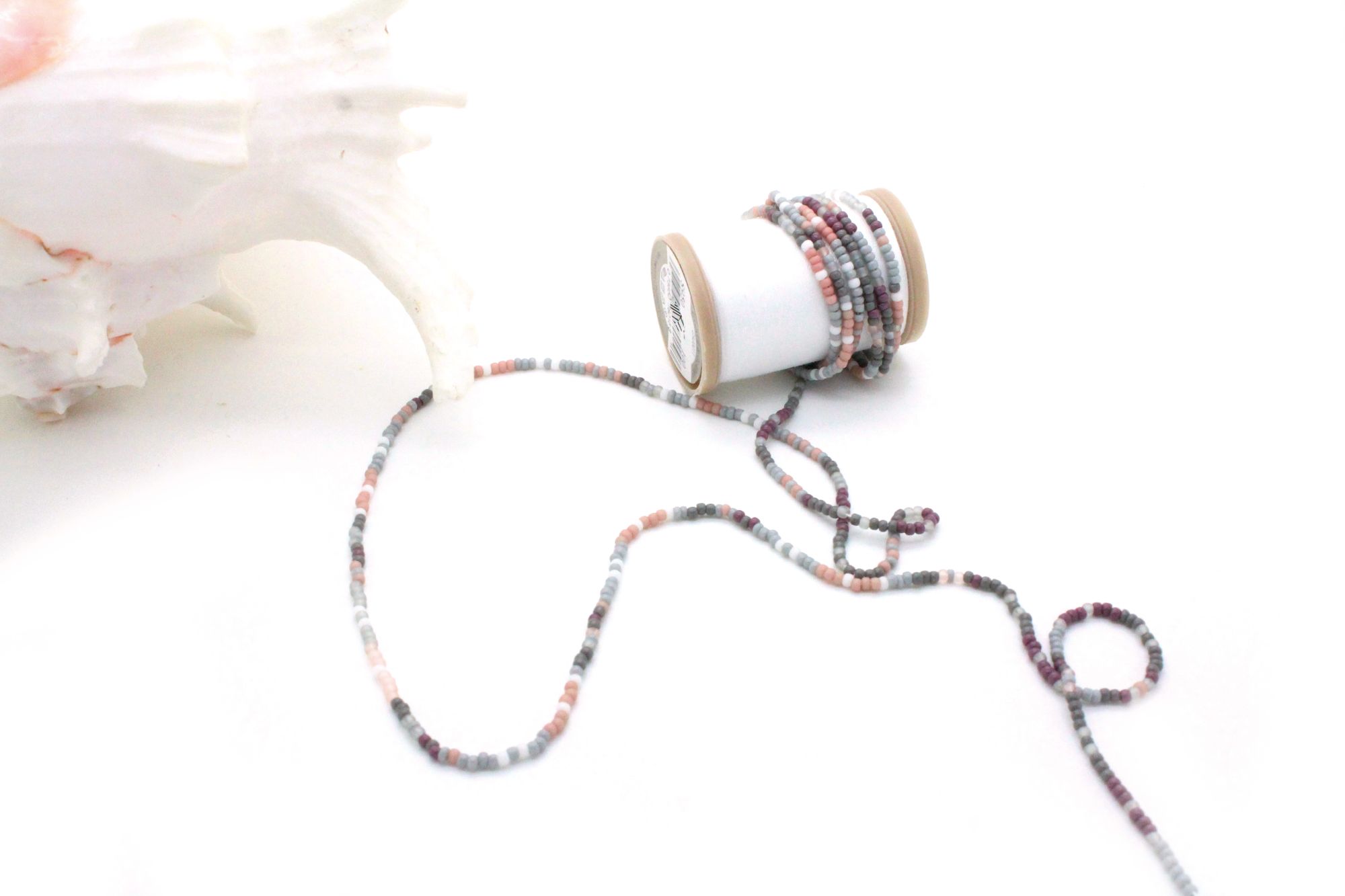 2.  Follow the schema. Start from the left column, going from top to bottom and continue to the next column from top to bottom. Numbers, next to the colour box means number of beads for that colour. Repeat pattern 13 times or more (13 times 35.5 cm of the chocker), depend- ing on the length of your choker.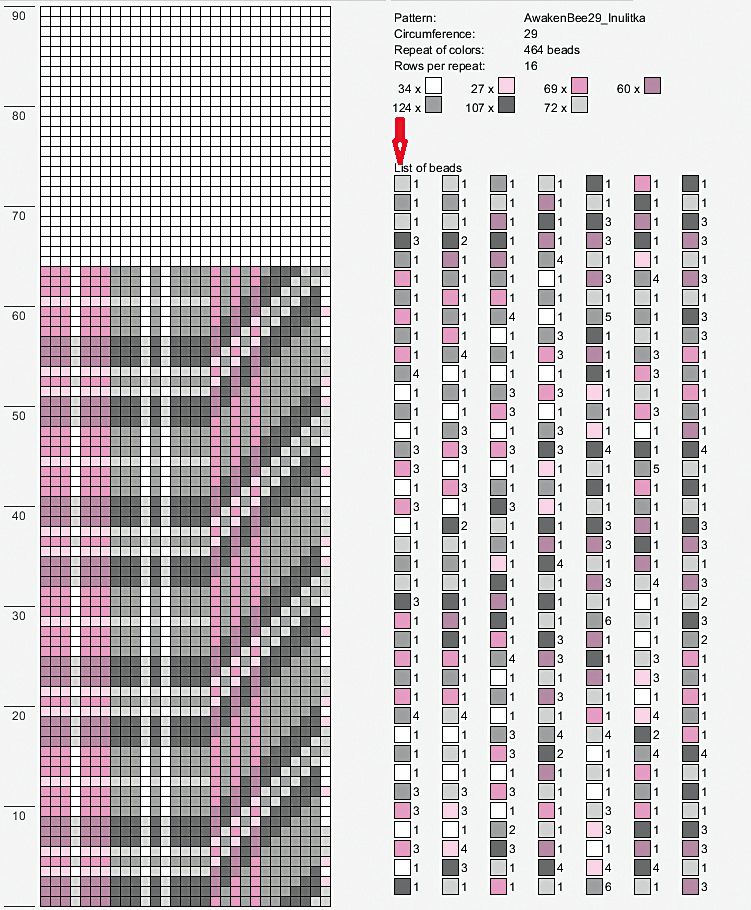 3.   Crochet 29 beads in round with double bead crochet method. Start with about 0.5-0.6cm without beads (need to glue the clasp).   Crochet until you reach desire length of your choker. In my case, it's 35.5 cm. End with 0.5-0.6 cm without beads (need to glue the clasp).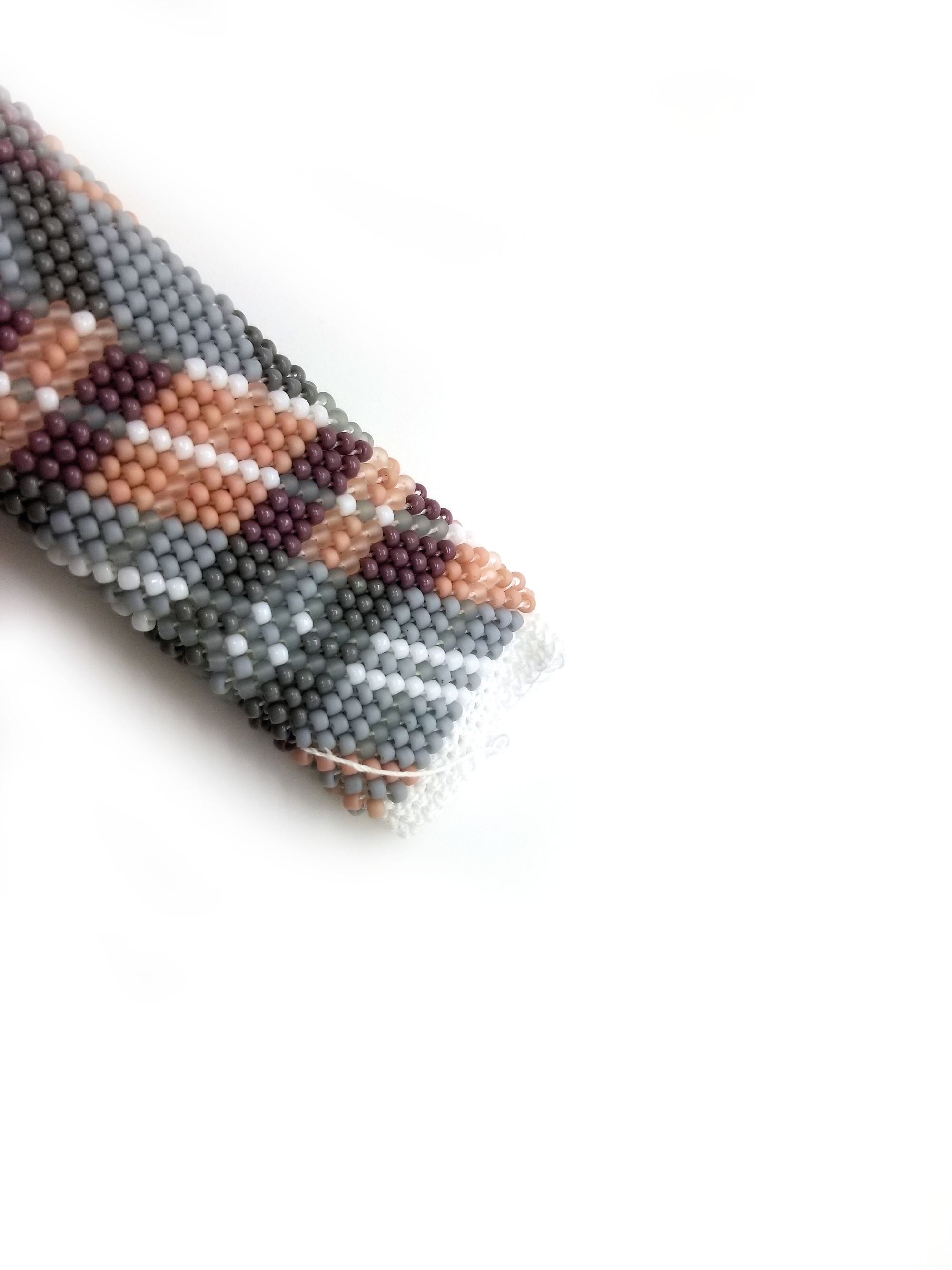 4. Glue on magnet clasp.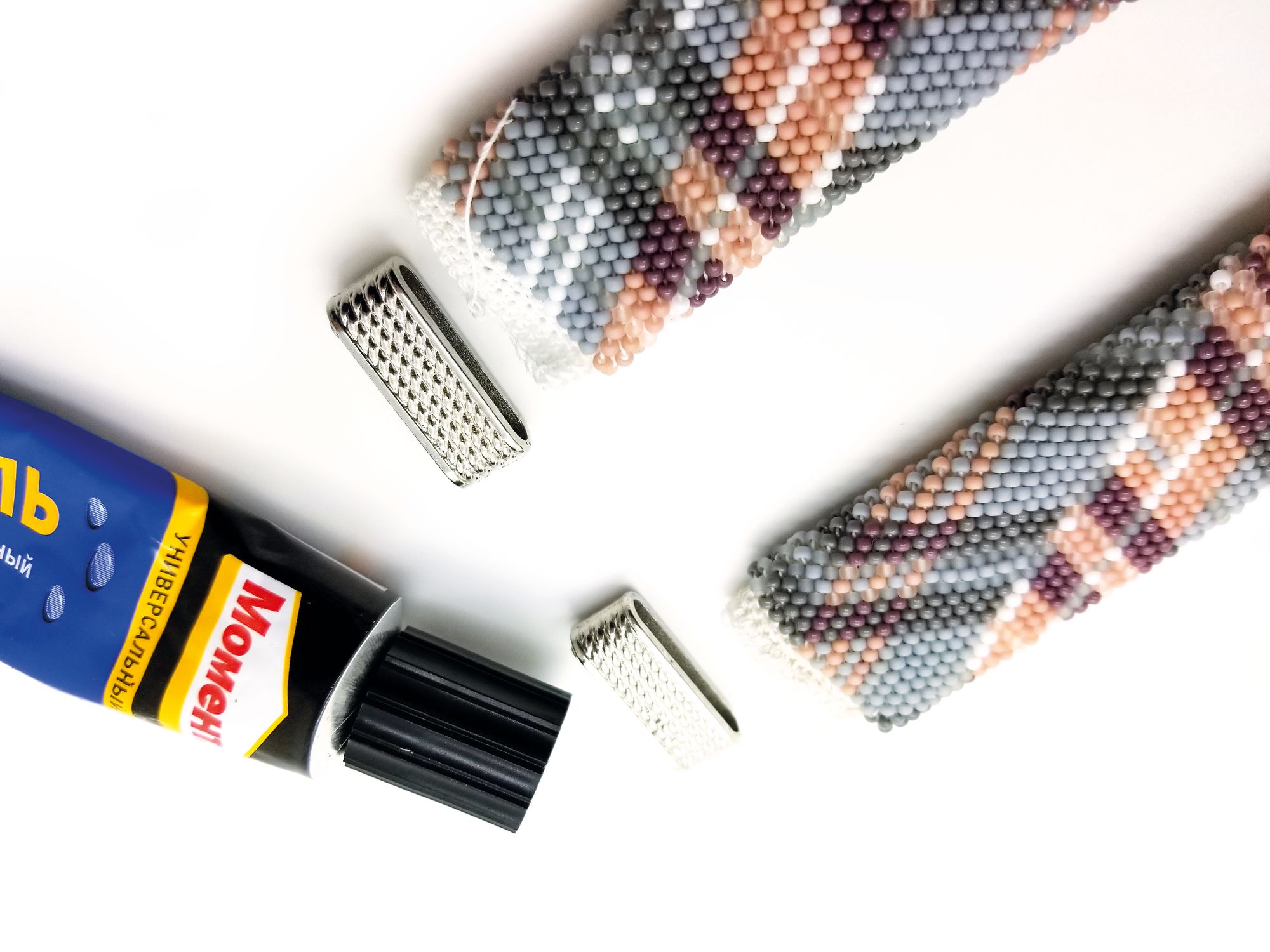 5.  Carefully iron the choker to shape it. Make bottom part of it a bit longer as it will look better on the neck.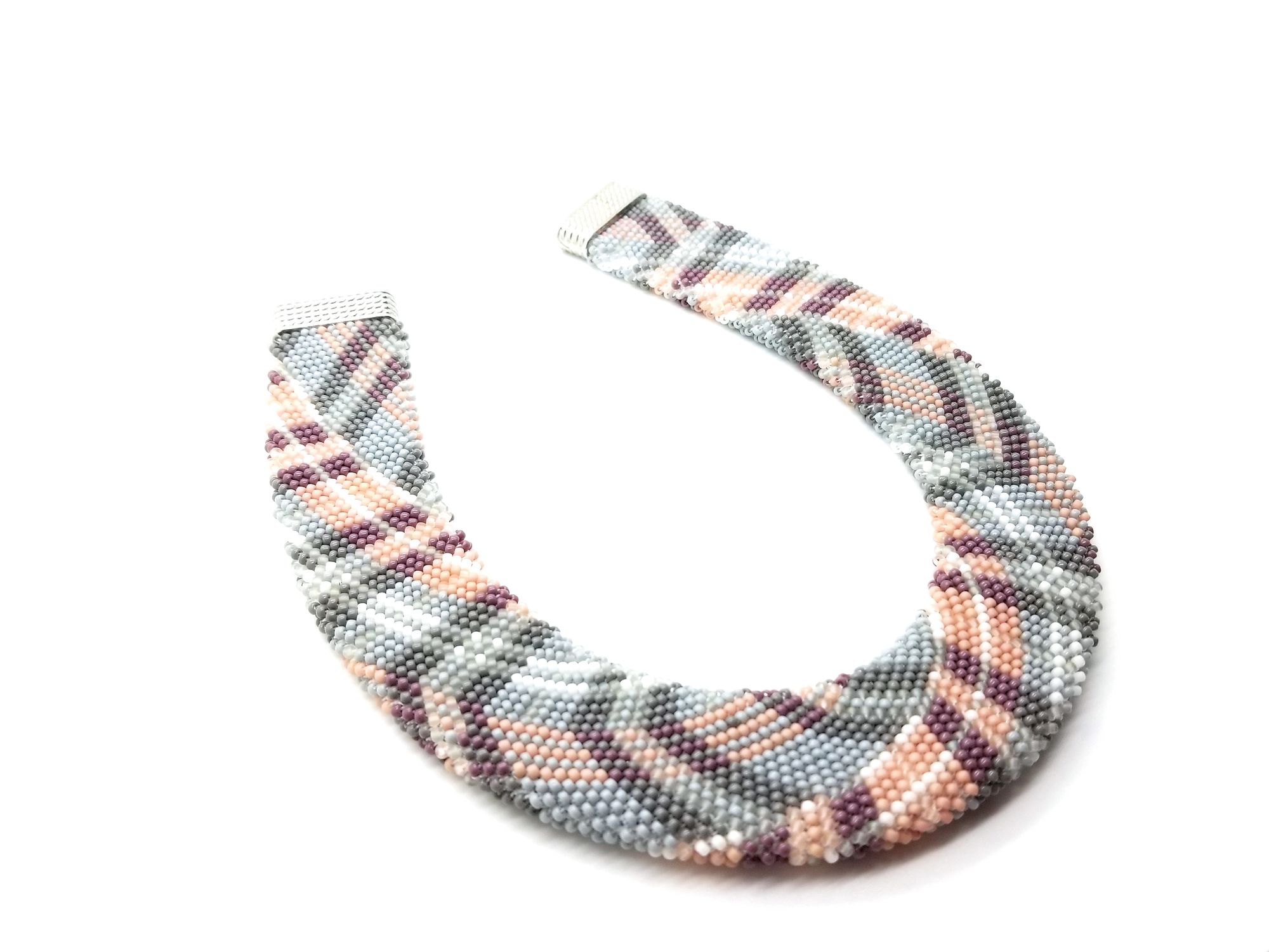 6.  Sew on desired charm. In my case I took a brooch and cut off all pins from it. Try to sew carefully not to leave stitches on the back side of the choker.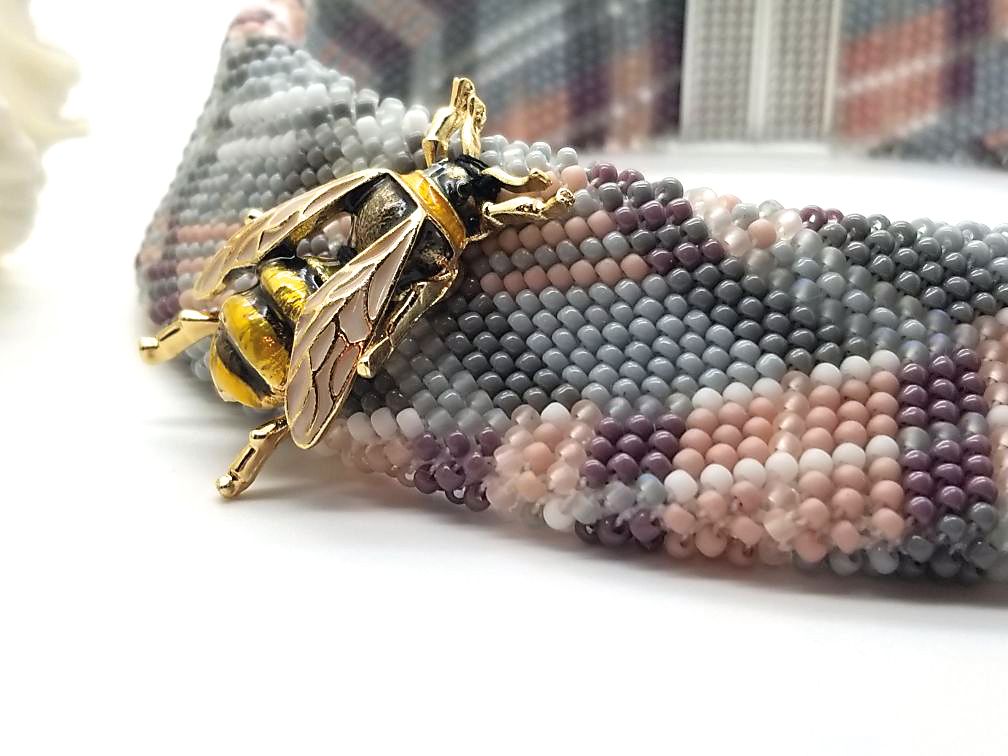 COLOURWISE
It could be done in any desired colours, with any charm or brooch, just use your imagination and you will create your masterpiece.
---