Sat 25th July – Sun 2nd August
In 2015, The Beadworkers Guild began a National Beading Week campaign. We reached out to designers and traders across the UK, to join us in promoting beadwork to a wider audience.
Within a couple of years we rebranded to International Beading Week as we found more and more people were joining the cause from overseas, we are proud to say, it has grown year on year.
Invited designers from all over the world, become 'guest ambassadors' and they usually offer us a free pattern to share or sometimes donate a prize for one of our competitions. The ambassadors do a great job of spreading the word via social media and encouraging new people to try their hand at beading.
Our dedicated website: https://www.nationalbeadingweek.co.uk/ also has a page of 'permanent ambassadors' these are all members of The Beadworkers Guild (BWG) and they constantly promote beading and BWG to help us gain more members, for without members there would be no BWG. We are like a family we are all passionate about beading and sharing our knowledge with others.
We have our own 'event's:
https://www.nationalbeadingweek.co.uk/competitions.php
 BWG prize draw, for anyone joining the BWG during IBW.
 BWG prize draw for current members who recommend their friends to join.
 BWG competition to design a key fob
 We also have a free bracelet pattern, designed by Dora Davies, for all purchases via our website shop during IBW.
 Finally we will also be hosting 12 x 2 hour Zoom sessions,
'Bringing Beadworkers Together'. Focusing on all the free patterns on our website, completely free and open to all.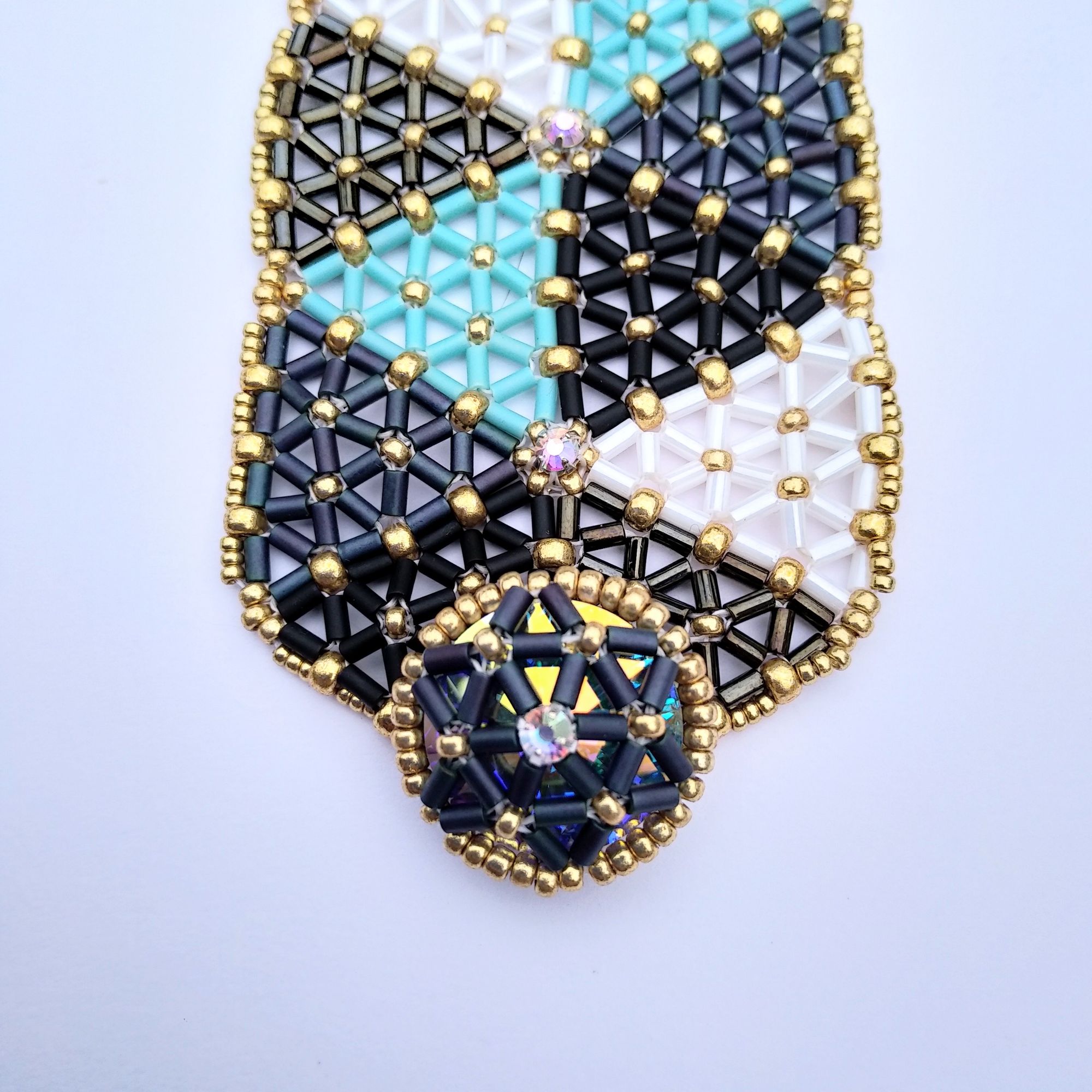 Dora Davies Bracelet (above) is a free pattern offered with every sale via the Beadworkers Guild website shop during the week.
Mairi Carlton's Osiris beautiful pendant, pictured above, is the prize in a draw for existing members who recruit new members.
Patricia Verrier's beaded bead star (above) is just one example of the fabulous free patterns that will be available on the International Beading Week website.
Bead suppliers and designers, also support our campaign by featuring special offers, some offer their own competitions or organise events, all are published on our IBW website.  If you'd like to join in, check out the IBW website to see what is happening this year.
For more details please visit: https://www.nationalbeadingweek.co.uk/
Any questions about IBW please contact: ibw@beadworkersguild.org.uk
---