Hi Nicky, can you tell us a little bit about yourself? I am a British artist and jewellery designer with a BA(Hons) Degree in Graphic Design. I live in Kent,
which is well known for its beautiful countryside, and often referred to as 'The Garden of England'.
I've been working as a self-employed artist for several years and set up Blighty Beads on the Etsy platform in 2015. I had initially opened a store called Bratatouche, selling jewellery in 2013, and decided that a bead shop would be ideal for me to run alongside my existing jewellery shop.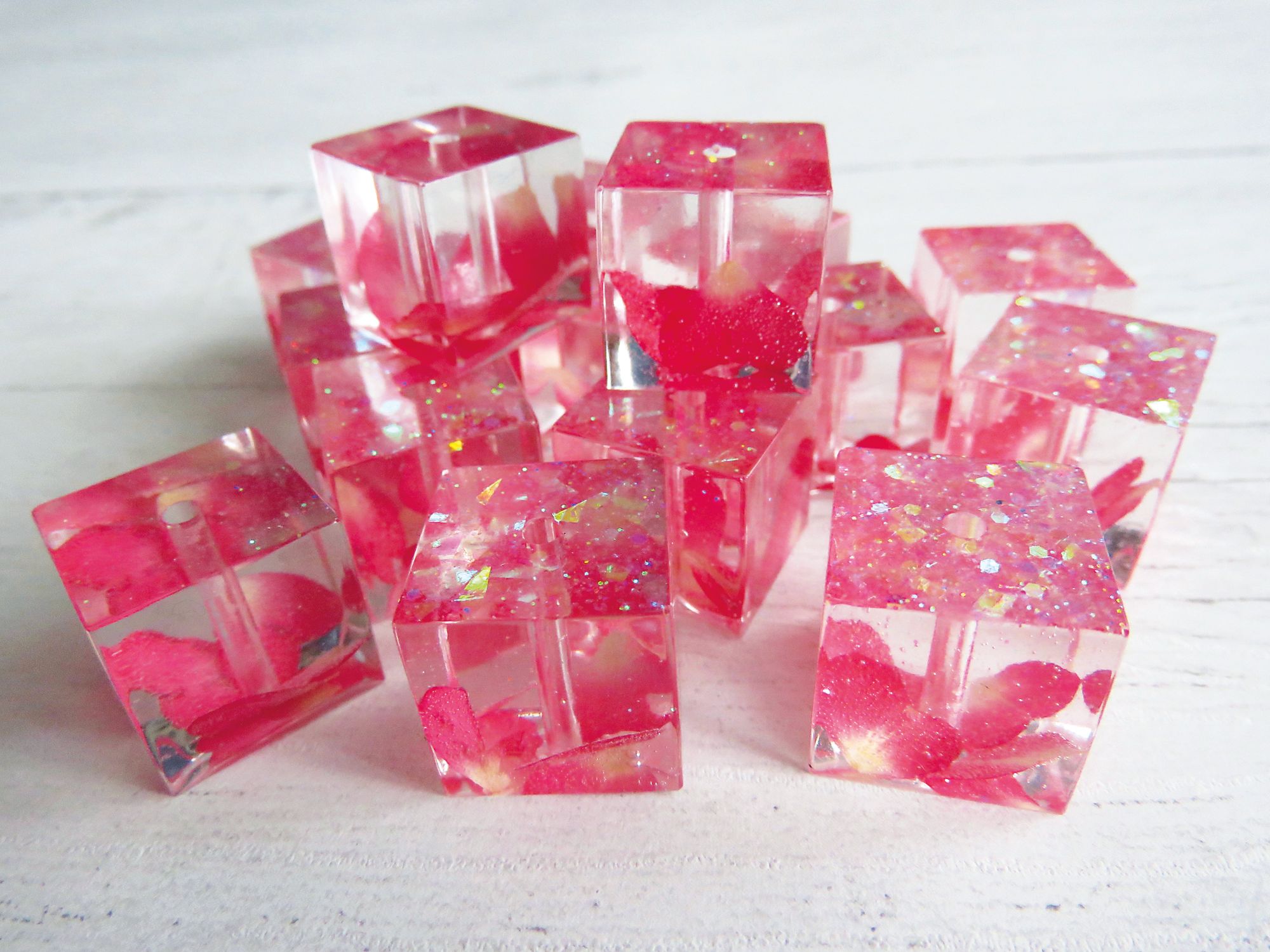 How do you choose the products you stock? I started sourcing gemstones and pearls, but the shop has evolved in recent years to stock a range of my handcrafted resin focal beads.
The latest edition to my studio has been a kiln, and I am gradually producing ceramic beads and components for the shop using this.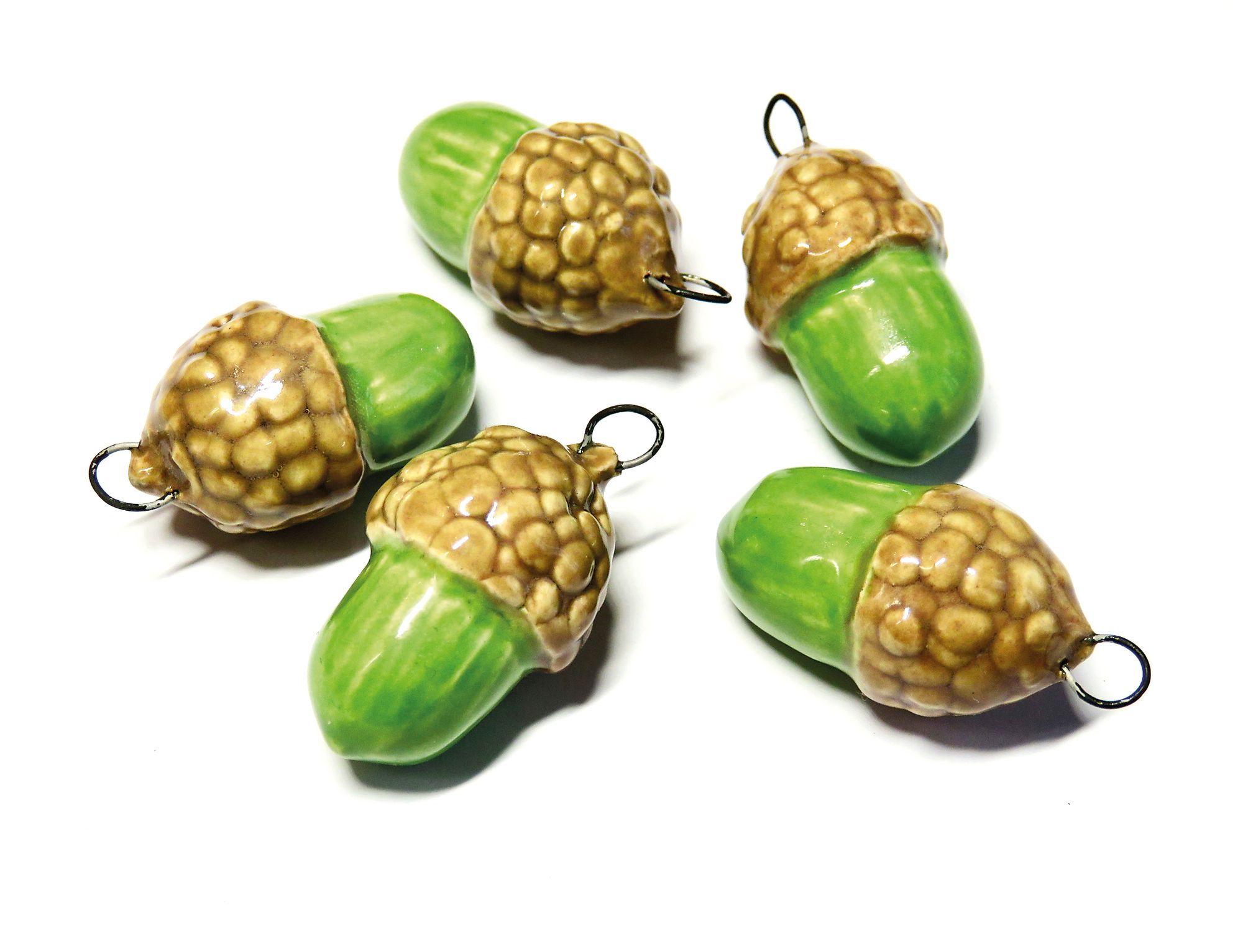 I often receive requests for particular gemstones and enjoy sourcing these for customers where possible. I also look for items I'd be happy using in my jewellery designs when I'm choosing stock.
Do you have anything that makes your business unique? My handcrafted ceramic and resin items are unique to Blighty Beads, and only available via my Etsy shop or Facebook page.
I am also able to offer my customers a bespoke service, so for example, if you wish to incorporate your wedding flowers into jewellery, I can set the petals into a resin bead or pendant for you.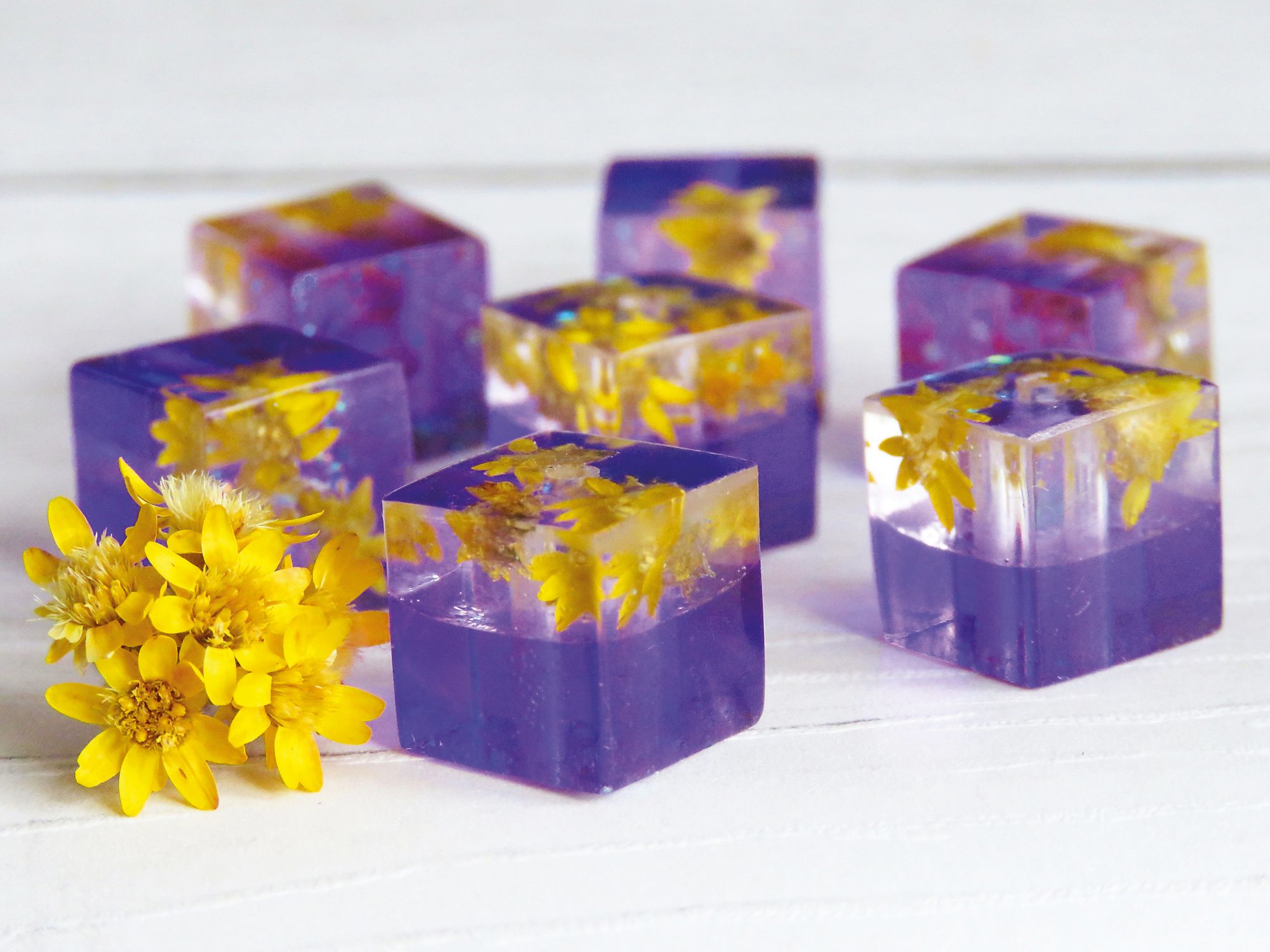 Do you run classes or workshops at your shop? As a self-employed artist, I occasionally run art workshops in local schools and youth clubs and have often been asked to provide these for adults.
My shop is online based, and so I don't have a dedicated area in which to run work- shops, but I am considering the possibility of renting space for this purpose in the future.
Do you interact much on social media? I have a facebook page for Blighty Beads - Facebook.com/blightybeads
I can also be found on Instagram and Twitter under my jewellery shop name- Bratatouche, where I share a mixture of items from both shops and many photos of my feline friend Dexter!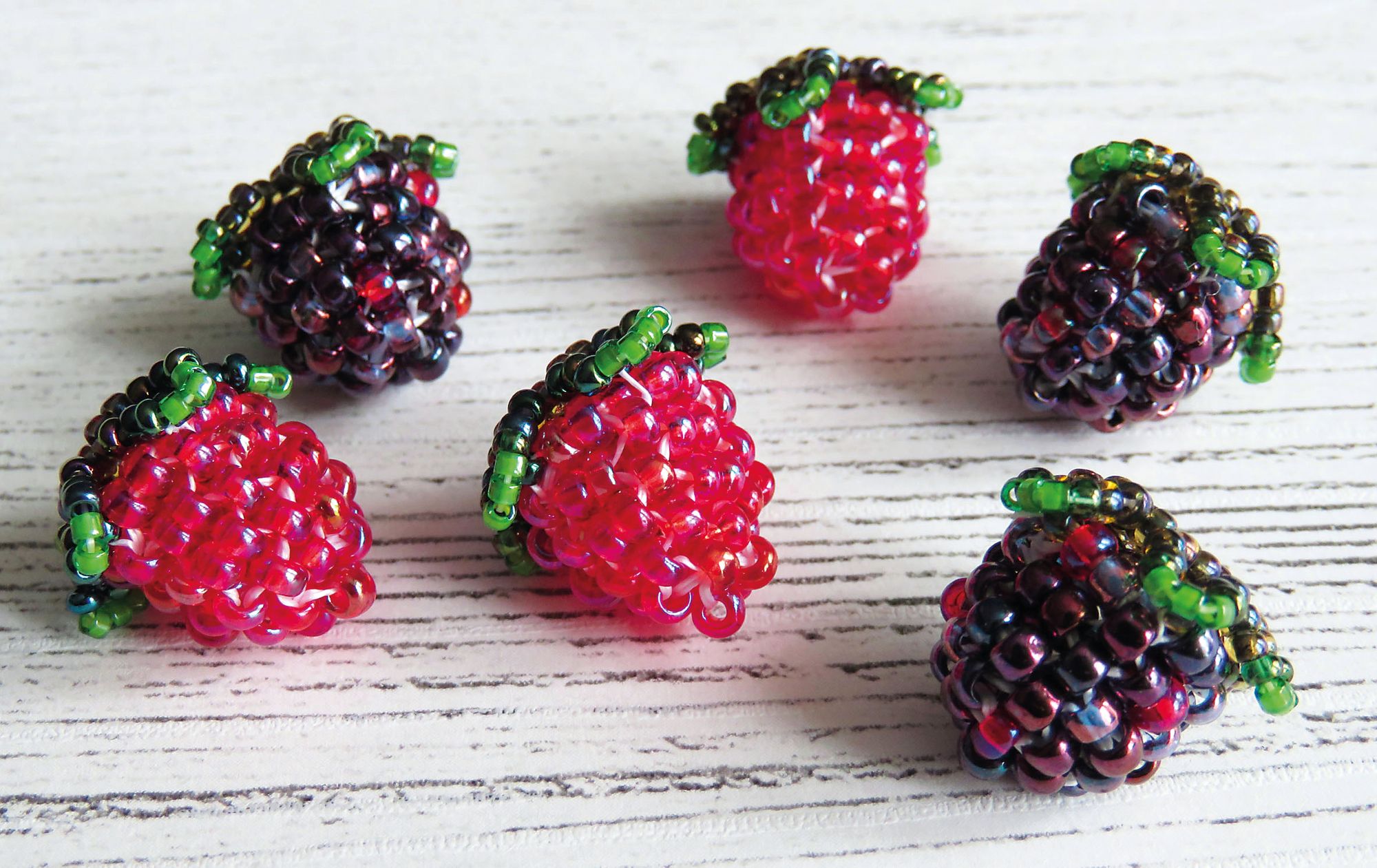 What have been your biggest hurdles in setting up and running your business? What have been your proudest moments/ successes? My biggest hurdle is having too many ideas and not enough hours in the day! The paperwork side of running a busi- ness can be a little tedious at times too, but this has forced me to be more organised, and I have learnt much along the way.
My proudest moment for Blighty Beads, besides being invited to be featured in Bead & Jewellery Magazine, was having my resin beads appear in your Beadstash section of issue 86! I was so excited I bought several copies!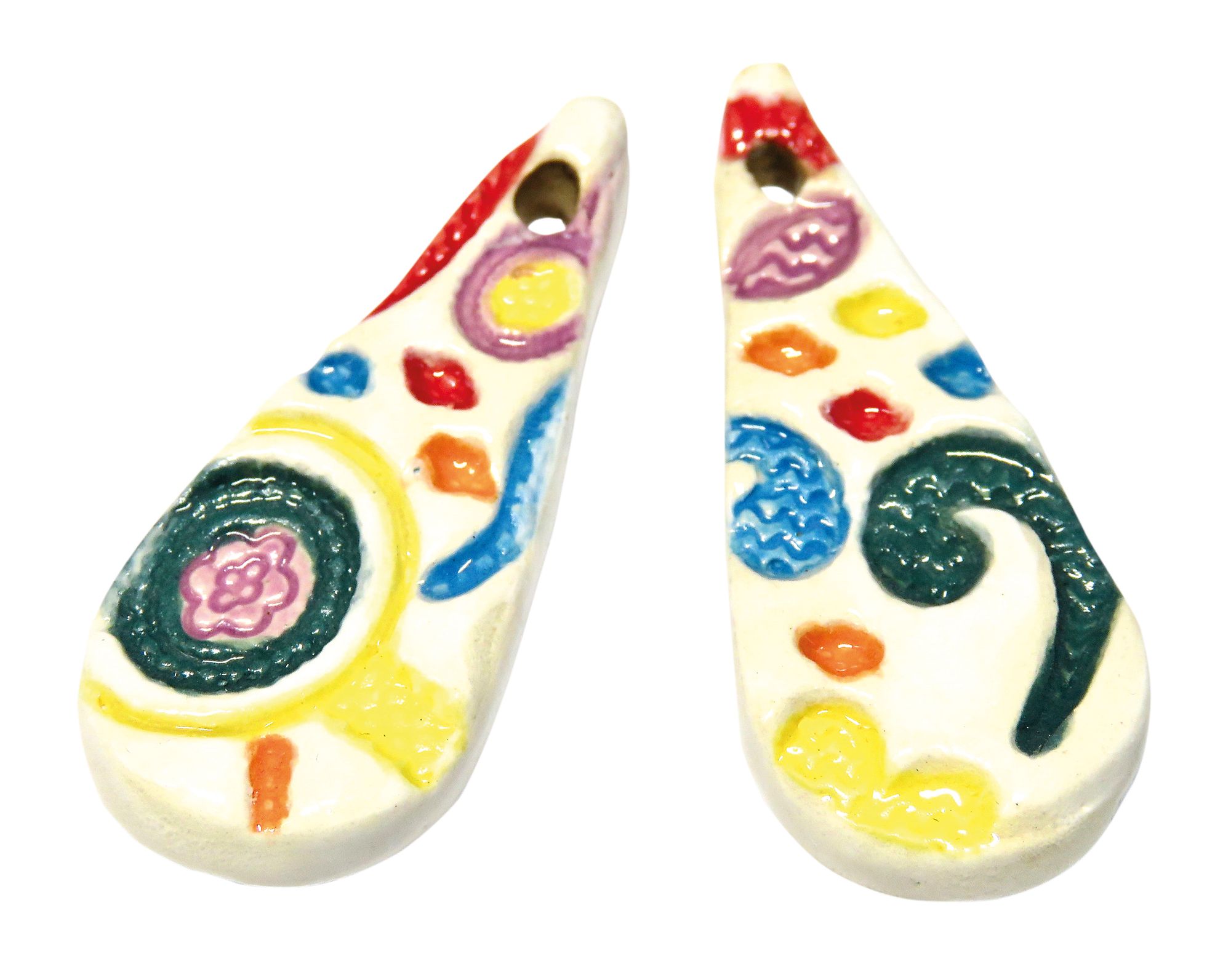 Have you got any upcoming news to tell us about? I mentioned earlier about the addition of a kiln to my studio. I am very excited at the prospect of expanding my range of artisan components and beads in ceramics, and exploring other media such as glass fusing and precious metal clay too!
I am hoping to be able to provide bespoke ceramic component designs for customers soon, and am also planning to create ceramic decals for my
beads, using my wildlife artwork.