As well as a great shopping day for enthusiastic jewellery makers, The Big Bead Show offers an extensive workshop schedule to inspire you.  It's the perfect opportunity to try your hand at that technique you've been desperate to learn.
The workshop programme at the Big Bead Show has grown to become a major part of the day, with, in the region of, twenty, one-hour classes for up to twelve students in each, run by top tutors in their fields.
To explore techniques in a little more depth there's a limited number of two- or three-hour classes. The aim is to provide a good cross section of classes across all disciplines and abilities and, because these are taster classes, the focus is generally on beginners to intermediate.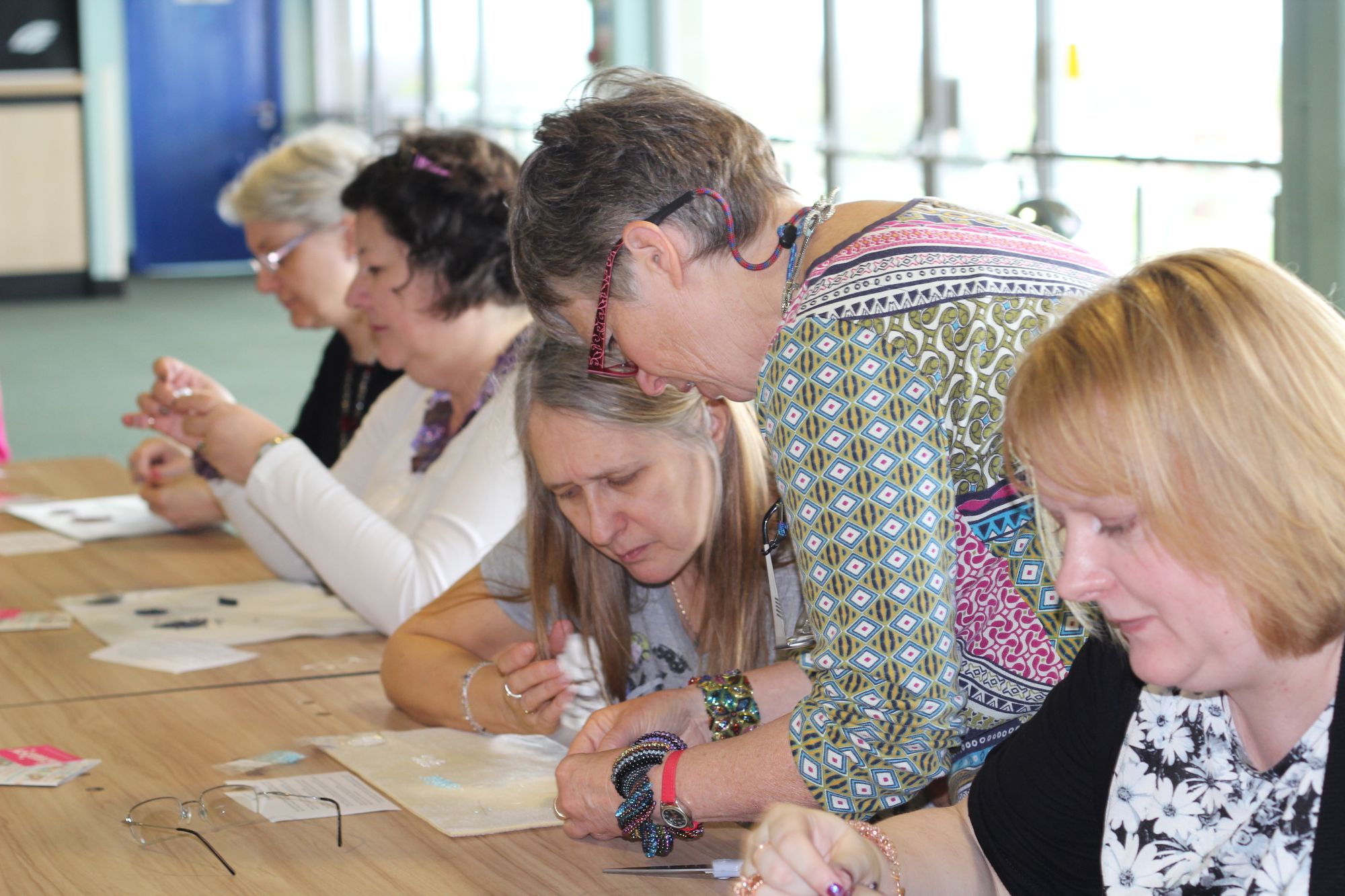 It's so easy to join in! Since these classes are (mainly) tasters all materials are kindly provided by sponsors. So all you need do is book your place online, bring along your emailed order confirmation, and enjoy the fun.
We're happy to say that all classes offered at the postponed March show will be running at the October 17th show, so any tickets already purchased have been transferred for use in October. Details of the classes can be viewed via thebigbeadshow.co.uk