If you've not been to the Big Bead Show before then you're in for a treat! Brought to you by Bead & Jewellery magazine, it's the biggest all bead and jewellery makers fair in the UK, with exhibitors stocking supplies for all your seed beading, wirework, polymer clay, lampwork, silversmithing, clasps and findings and general beading needs. You'll never have seen so many beads in one place before!
You can get a falvour of what's on offer on the day by taking a look at the fun we had at the October 2019 show.
---
---
Sadly, because of the current Coronavirsu outbreak, we had to press pause on the fun and festivities planned for the March show.  But we'll be back on October 17th 2020 and we're really looking forward to welcoming everyone then. If you'd already bought a ticket for the March show, we're delighted to say that it will be valid for use at the October show.
In the meantime, don't forget all the lovely businesses you could have visited.  See below for the complete list with links out to their websites.  Do click through - most are open for business online and are really keen to hear from you.
ACCESSORIES OF OLD    
BIJOUX MINERAL
ANDYCRAFT BEADS  
ANITA'S BEADS
BEAD ADVENTURE
BEAD BY BEAD
BEAD SUPERMARKET
BEADBUYER
BEADING FANTASTIC
BEADWORKERS GUILD
BERTIES BEADS
CHARISMA BEADS
CJ BEADERS
CLASPIT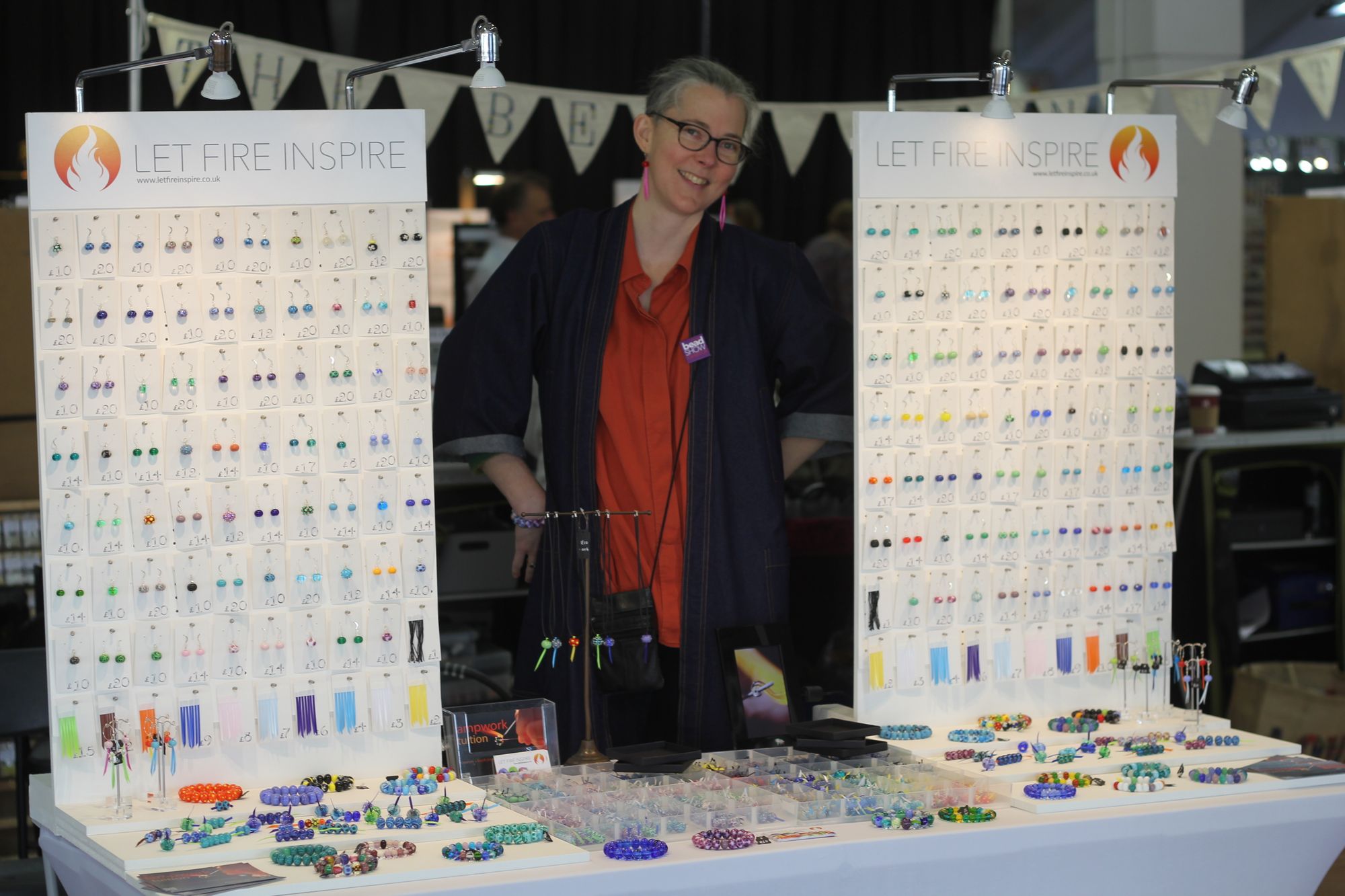 DEBBIE BULFORD DESIGNS
DESIGNER CABOCHONS
EMILY J
EUGENIO GABARRO
FIZZY ELEMENTS
FRANGIPANI
GJ BEADS ILONA BIGGINS
JAX JEWELLERY
LA VIDALERIE
LAVA ARTWORKS
LET FIRE INSPIRE
M & A DESIGNS
MONTY'S BEADS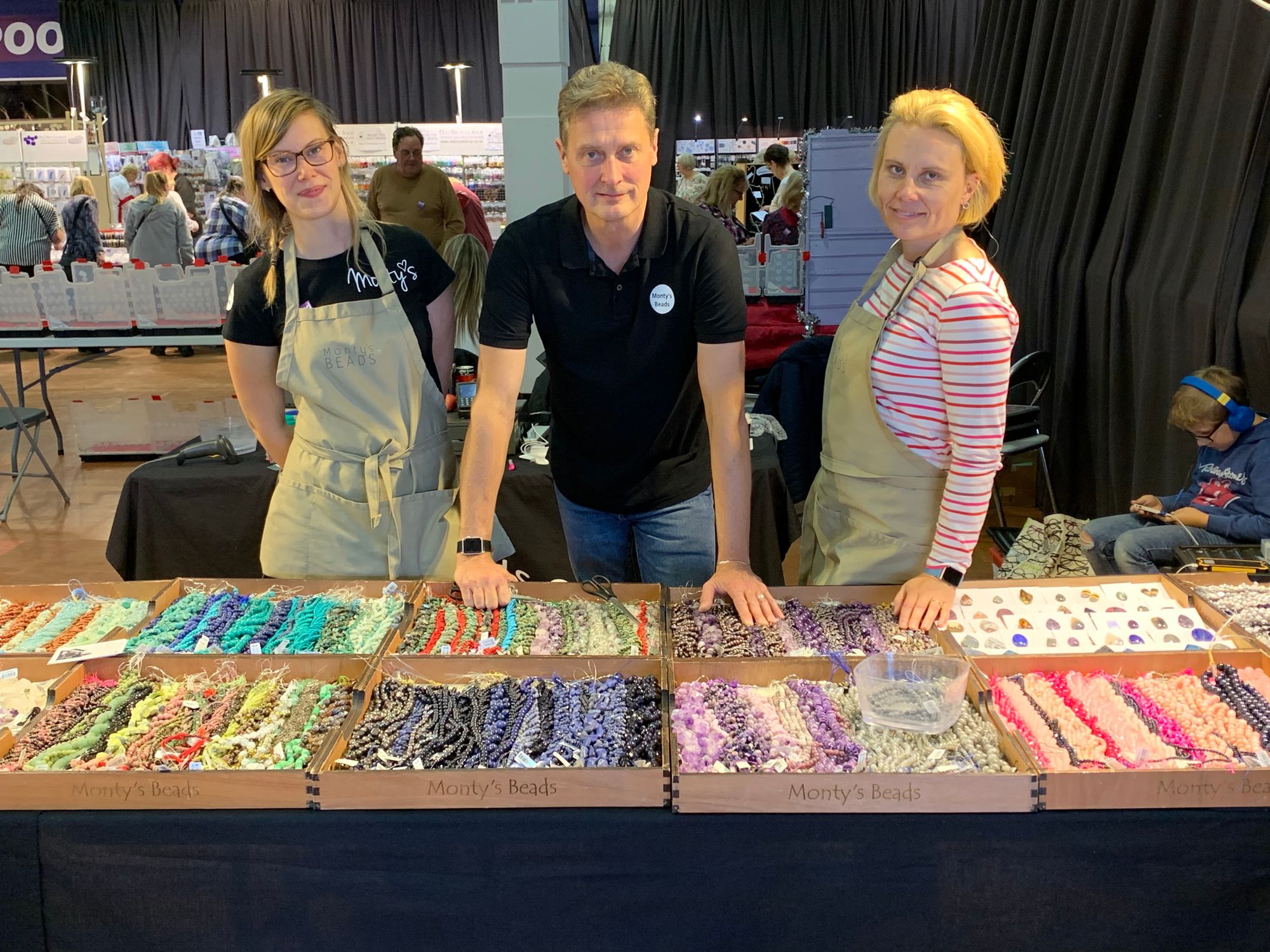 MOON BEADS
MR BEAD
NILA RUBIA
OAK TREE CRAFTS
PEPPY BEADS
POLYMER CLAY GUILD
RIVERSIDE BEADS
SARAH DOWNTON CONTEMPORARY GLASS DESIGNS
SILVAR DESIGN
SPELLBOUND BEAD CO
STABLE LODGE BEADS
SUE'S BEADS
SUZY BEADS
TANZEE DESIGNS
TERA BELLA GEMS
THE BEAD BARN
THE BEAD SELECTION
THE BEAD SHOP NOTTINGHAM
THE BEAD QUEEN
THE OLD BICYCLE SHOP
THE SOUTHAMPTON BEAD SHOP
TOTALLY BEADS  TWINKLE PIECES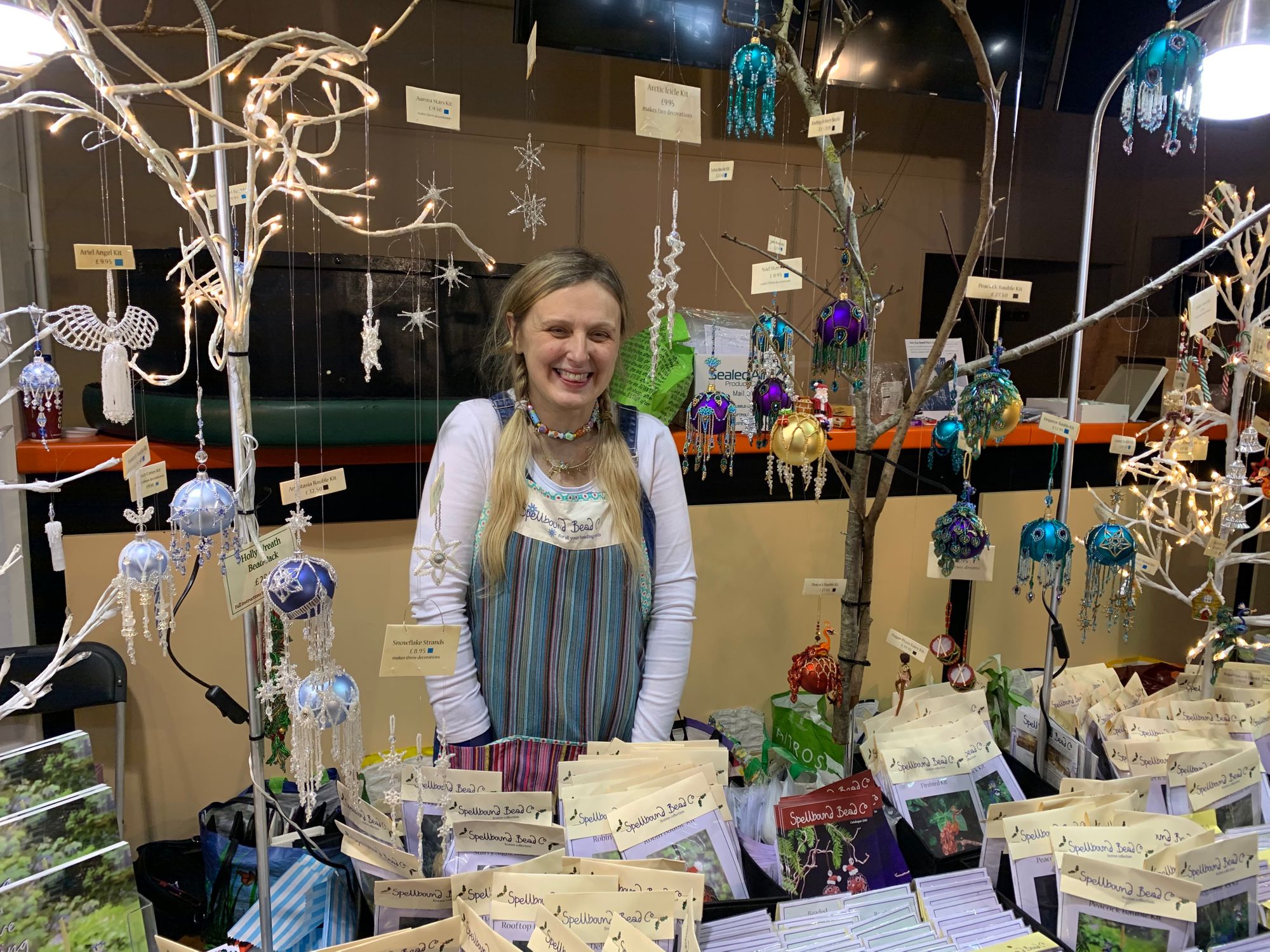 ---