After almost 35 years of being in the bead trade, Julie and Christine Ashford
talk to us about how they started and what's next for them.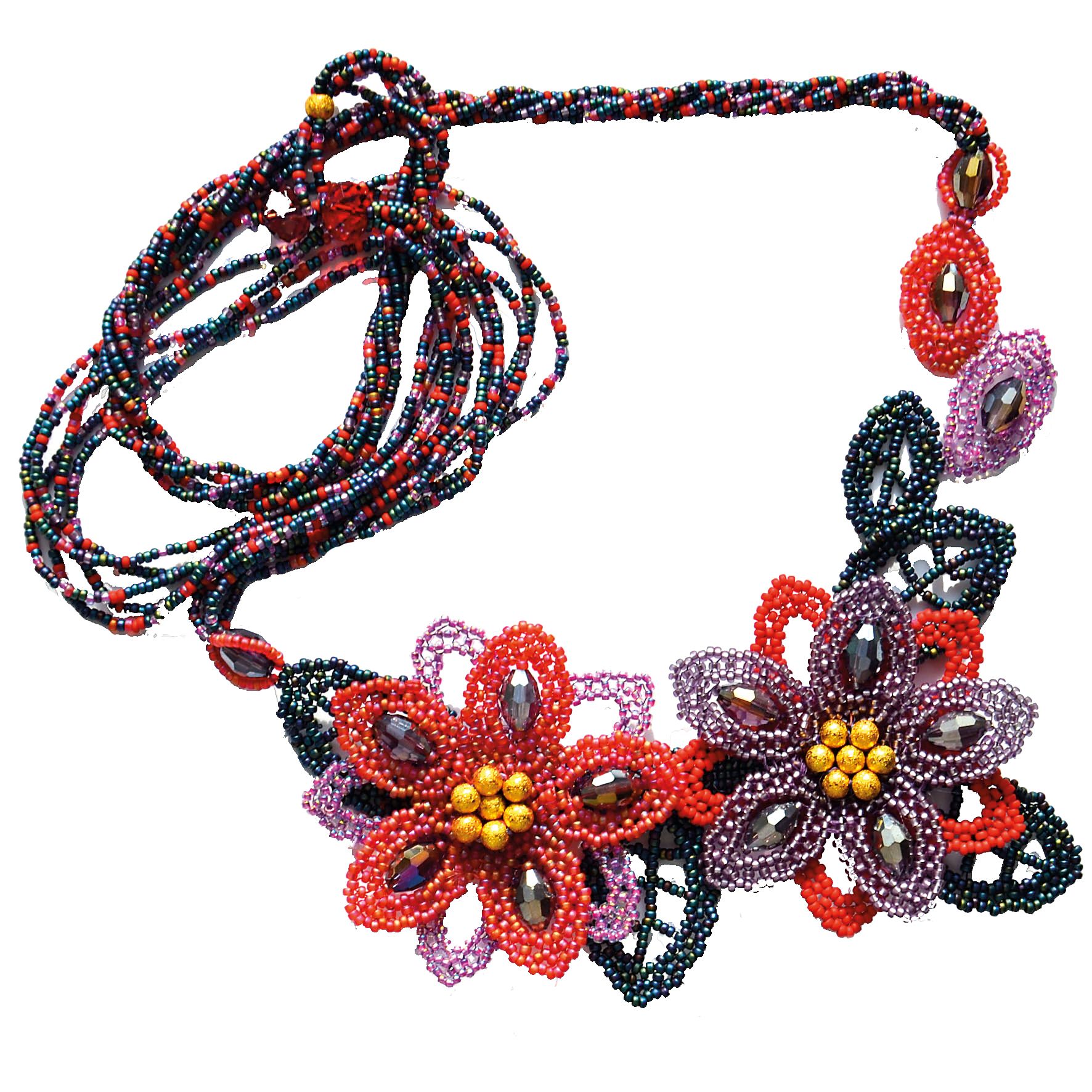 Hi ladies, can you tell us more about your current business?
We have both a very lively mail-order business and a shop in the lovely City of Lichfield in Staffordshire. The shop opened almost 35 years ago, and we will be celebrating that landmark in the summer of 2020.
We originally started as a costume jewellery business on the Rag Market in Birmingham, and this led to taking on a couple of shop units in central Birmingham which we ran for a few years alongside a busy, UK wide craft fair circuit and then we started selling the components and teaching people how to make jewellery and the beads just took over.
The next few years of the business were spent very much on the road going to craft
fairs, university sales, markets, anywhere that we could get to. It was great fun, but we were getting weary of travelling up and down the country day after day, week after week and decided to look around for premises.
We knew it had to be in the right location, and for a time we were split between trying Stratford-upon-Avon or Lichfield. Lichfield had the benefit of being much closer to where we lived at the time, so that's where we went.
What kind of products do you stock?
One of the advantages of being around for so long is that we have built up a huge range with plenty of variety. We stock a huge range of Czech beads, the complete ranges of Delica 11s and C-Lon macramé cord in two thicknesses, plus lots of other threads, hundreds of Preciosa and Miyuki seed and bugle beads, thousands of feature beads, tools, and of course our own design kits and books.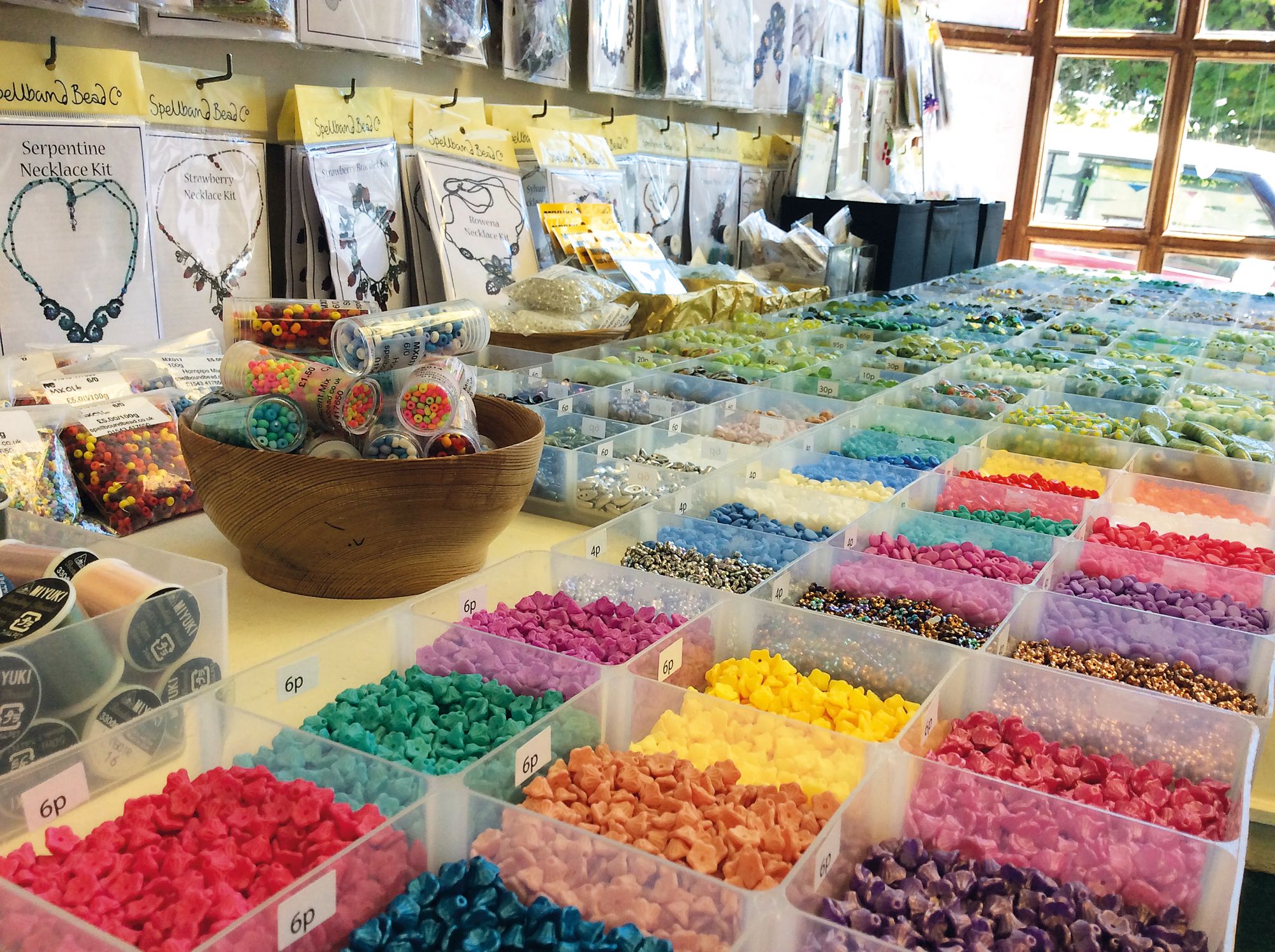 Do you have any specialities?
Our own design books and kits, and the huge range of Delicas and seed beads that we stock.

How do you choose the products you stock?
In the early days, pre-internet, we used to go to libraries, get the trade books from far off countries, and jump on a plane to visit factories, backpacking our way around and staying in some less than salubrious hotels. We're still using some of those same suppliers to this day. You have to stay consumer-led, and we tweak our products constantly, keeping our best-selling ranges in, while adding new lines and kits every month, and yes when you have a design in your head, and you need the perfect bead we just have to go out and look for it!
Do you have anything that makes your business unique?
Going back to that point about visiting the factories in the 90s, we do seem to stock lots of different beads than other companies. Our major USP though, and what we are probably best known for, is our range of kits and books that drive the business forward. We pride ourselves on the quality of our designs, and they are thoroughly road tested and written and rewritten before we are happy with them. We specialise in selling Delicas, and keep the whole range available as best as we can, although with Miyuki adding new colours on an ongoing basis this is quite a challenge!
alise in selling Delicas, and keep the whole range available as best as we can, although with Miyuki adding new colours on an ongoing basis this is quite a challenge!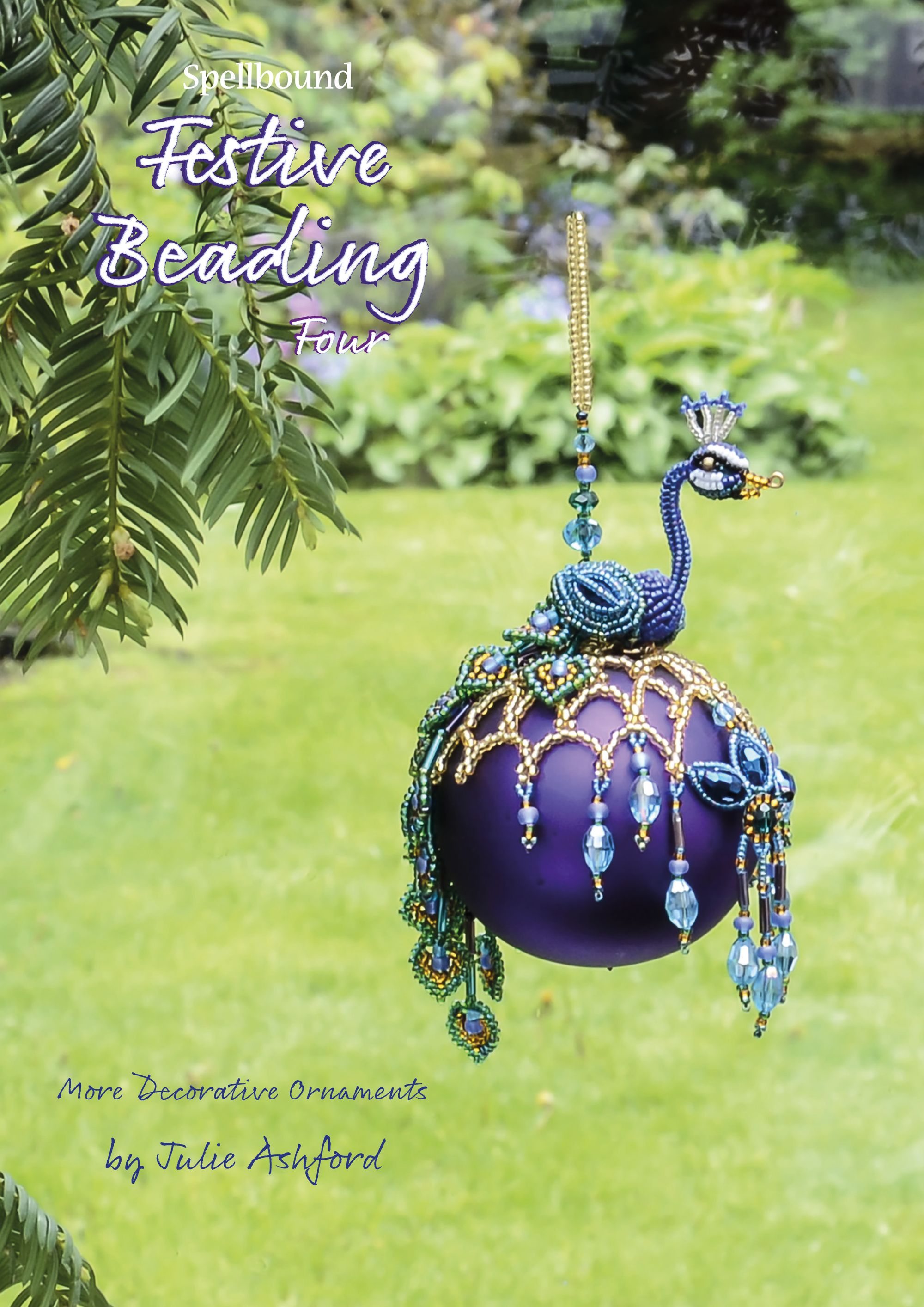 Do you run classes/workshops at your shop?
We run classes throughout the year, all taught by our own tutors.
Do you interact much on social media? Facebook, Instagram, Twitter?
We have a pretty lively Facebook page, we're starting to build up our Instagram and Pinterest presence, and we've been doing a lot more on YouTube. We launched a few videos on YouTube last year and they were really well received so this year we've started YouTube Tuesday, a new video every week, some tutorials, some step-by-step projects, and we have many hours of out-takes so a few of those may appear one day too!
What have been your biggest hurdles in setting up/running your business? What have been your proudest moments/successes?
When we started we were just a couple of teenagers with less than fifty pounds
between us, absolutely everything we have achieved has been by working very long
hours, constantly reinvesting any money we have made into the business and growing it steadily, so it has been tough, but it is lovely to see the business where it is now – the long hours never stop though!
Proudest moments? Our first day trading, we took £26 at a local market. That may sound like a pathetically small amount but complete strangers liked what we did and bought stuff from us – nothing has ever beaten that first day feeling of 'maybe we really can do it' and it pushed us to do more. Every time we introduce something new there is a fear, will people like it, have we done enough, we really do invest heart and soul into what we produce and so long as our customers still love what we do we will keep on doing it.

SUPPLY SHOP
Spellbound Bead Shop, 47 Tamworth Street, Lichfield,
Staffordshire, WS13 6JW
Opening hours: 10am to 4.30pm (in usual circumstances)
Tuesday to Saturday
Web: www.spellboundbead.co.uk
Email: service@spellboundbead.co.uk
Tel: 01543417650