Subscribe to the digital iMag Library and you immediately get access to our library of back issues to Bead & Jewellery magazine. Plus you'll get every new issue during the year, the minute it's been printed. Thousands of pages of inspiration will be available at your fingertips. Every project, every feature, and every handy tip will be yours to read via your computer.
Join Up Here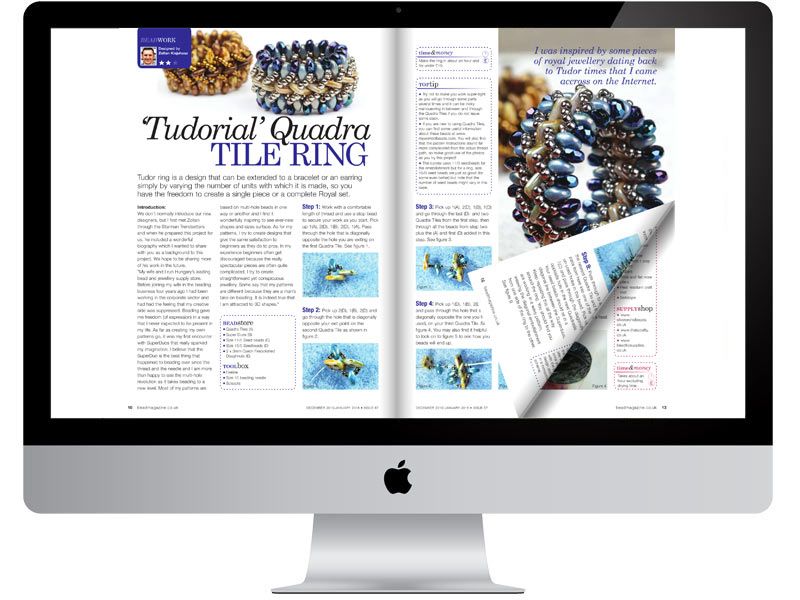 THE BENEFITS OF THE IMAG
• Access pages easily on your computer.
• Flick through the pages on screen whenever you want, and find designs quickly.
• Print out any project or feature you want, at the click of a button.
• Browse back issues at your leisure.

The iMag format is incredibly popular with beaders all over the world, from America to Australia. And no wonder. You can enjoy the inspiration that is Bead & Jewellery magazine…wherever you are in the world quickly and easily.
Our fantastic new digital format means you can read Bead virtually the minute it's printed. You'll see every page exactly the way it appears in the paper version.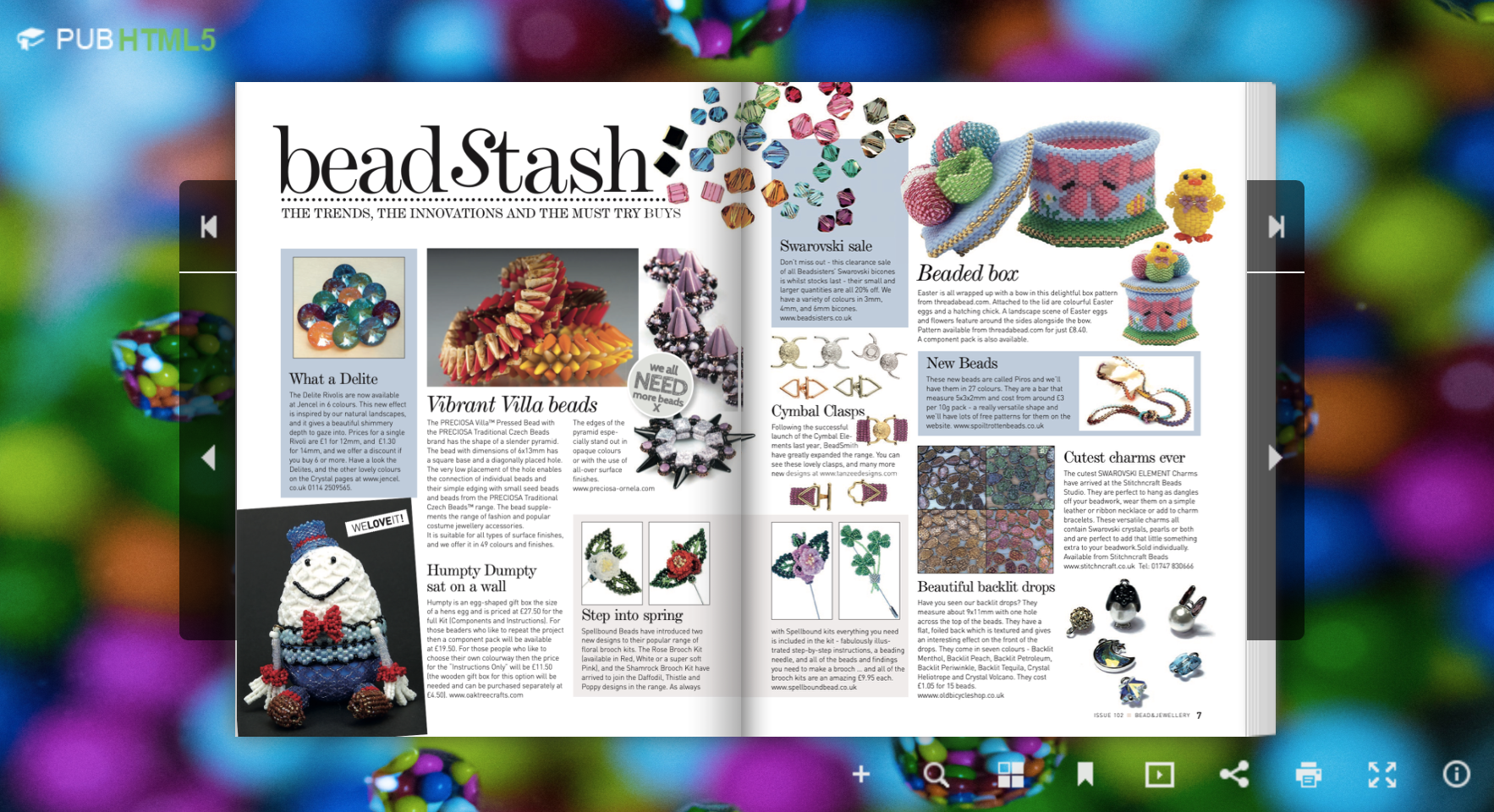 Get the entire back library of the world's favourite magazine, Bead and Jewellery from just £39 per year. Click here for more details: